We came home today and most of our kitchen cabinets are installed! Todd got very excited and checked it out.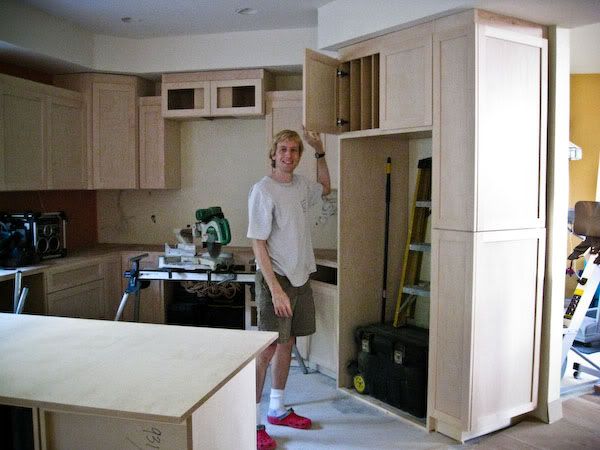 The view of the whole thing: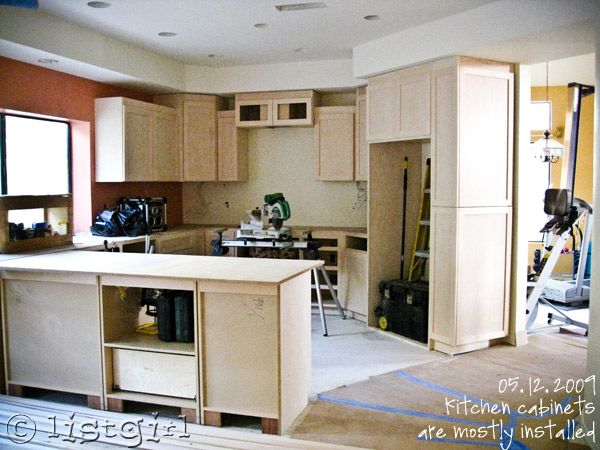 Upon closer inspection of the upper cabinet in the bathroom, we discovered that it's not centered, so they're going to have to re-do that.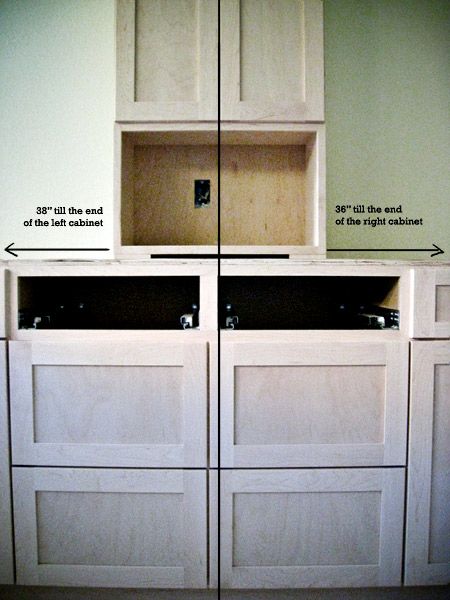 I like things to line up. Well, we both do. And we noticed that the center of the upper cabinet doesn't line up with the center of the lower cabinet. Umm... that is so not aesthetically pleasing. So then we measured it. And sure enough, one side had 38 inches, and the other side had 36 inches. It's close to mid-month now and some of you may be wondering when the May Project 365 template will be available for download. I will not be making a new template until September, since the first letters of the next few months are the same as the templates that I've already made. For "M"ay, please download or re-use the
"M"arch template
and just change the "arch" to "ay". For "J"une, please download or re-use the
"J"anuary template
and change accordingly. For "J"uly, same thing. For "A"ugust, please download or re-use the
"A"pril template
and change accordingly. I may modify the April template a little bit since August has one more day than April. There will be new monthly templates from September to December! And I am planning on an "09" template, similar to the
"08" Year-In-Review
one! Speaking of Project 365, I did my layouts for the last two weeks. Here is Week 17 (credits
here
):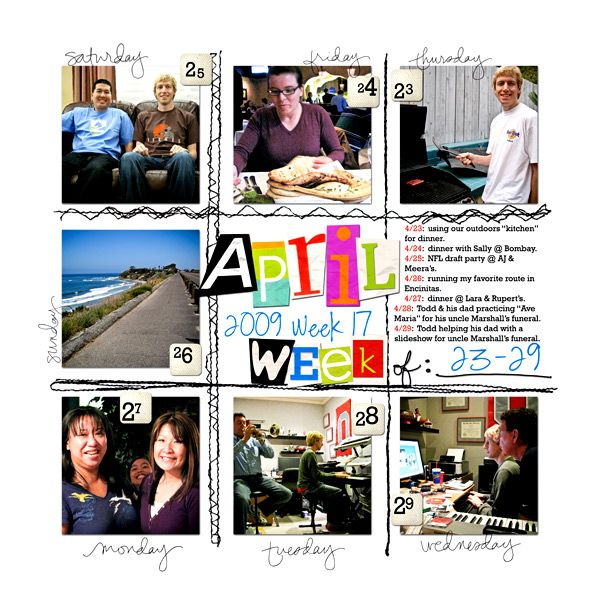 And Week 18 (credits
here
):