Today is my third Mother's Day without my mom. It still hurts, and I still cried. Going to church on Mother's Day is both the worst and the best. It's the worst because I always cry. It's the best because I'm also always comforted by God's words and that my mom's in heaven and I'll see her again. I actually made a layout about my mom today, but it's for next week's Digi Dares, so I can't show you just yet. Here is the layout I made last year on Mother's Day.
I've had a revelation about my Project 365 weekly pages. I've decided to "free myself" from the tyranny of sticking with one kit or one type of layouts for the whole year. I've freed myself to just go with what inspires me. My only criteria is that the left and right pages sorta match (since they go into a book), so I do them two weeks at a time. I feel so free now that I've decided it's okay to do whatever I want with them! Tonight Sally & Brian had us over at their place for dinner.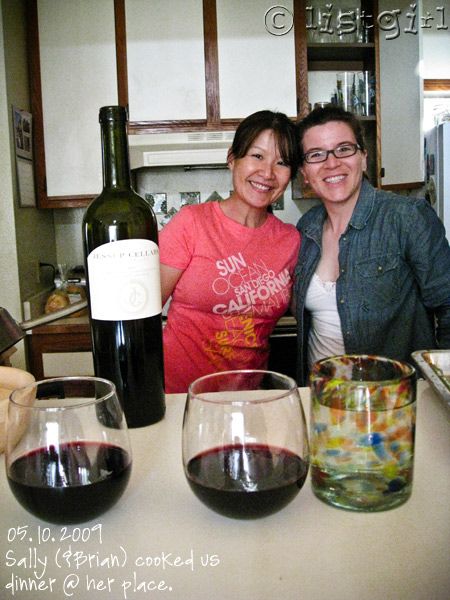 Sally cooked salmon, asparagus, enchiladas (not pictured), and we had fresh mangoes with mango sorbet on a little brownie for dessert (also not pictured).
It was so delicious, and so fun to hang out with them. I was sad to leave because I have to work a little bit tonight to get ready for a work meeting tomorrow morning.