Time flies when you're... migrating to a new computer! I've had some computer woes, to say the least. I got a new Dell computer over a month ago. That one turned out to be a total lemon. The Bluescreen of Death would show up every couple of hours, or when the CPU got taxed. Finally Dell agreed to send me a brand-new computer and take that lemon back. Since then, I've been migrating and setting up. Who knew it takes so long to get your computer "just how you like it"?? I'm still not there yet, but every hour I spend on it gets me closer, LOL. Anyways, I do have several things to update. First is we did go to the Ohio State Buckeye game versus the USC Trojans a week ago. Yes, we lost big time. I'll save the photos and recap for another post. Secondly, Todd and I went to the Taste of Downtown and ate lots of good stuff! That'll be a separate post as well, with a LIST of all the stuff we eat even! This past Saturday, my dear sweet husband decided that it was time for another photo shoot of the two of us. I know many of you are jealous out there of the willingness of my husband to pose for photos. He is the BEST about it. He understands the scrapbooking rut that I get into when I feel like I've run out of good photos. So we took our point-and-shoot camera with the self-timer and a tripod and headed to the beach at Encinitas. We've taken so many good photos with just the tripod and the point and shoot. I highly recommend a good steady tripod. The below photos were processed in Adobe Lightroom 2 with various presets by
Candice Wong
,
Matt Kloskowski
(free!), and
WOW Presets designed by Jack Davis
(free!) Candice is my friend and I CT for her. I highly recommend her Lightroom Presets, they're fabulous and gorgeous!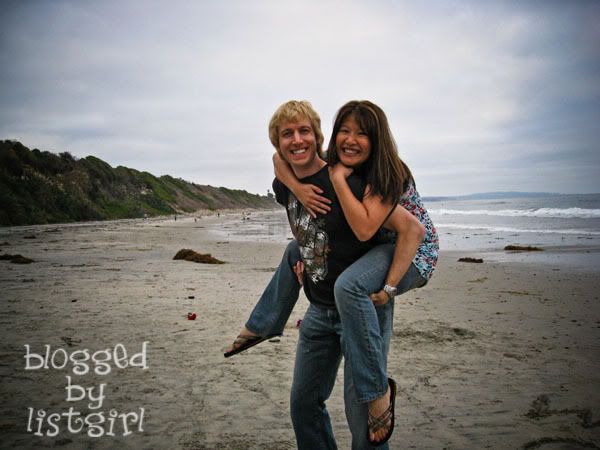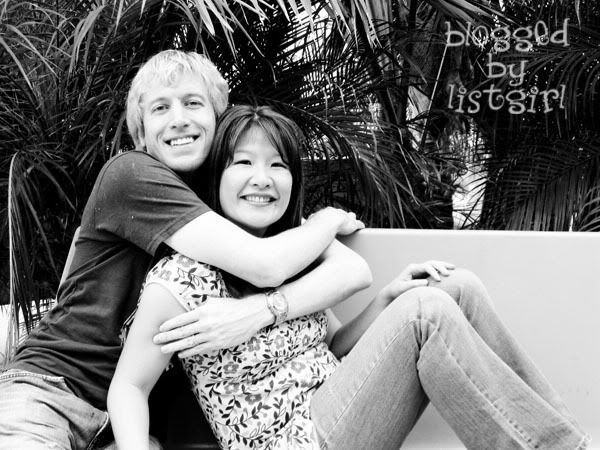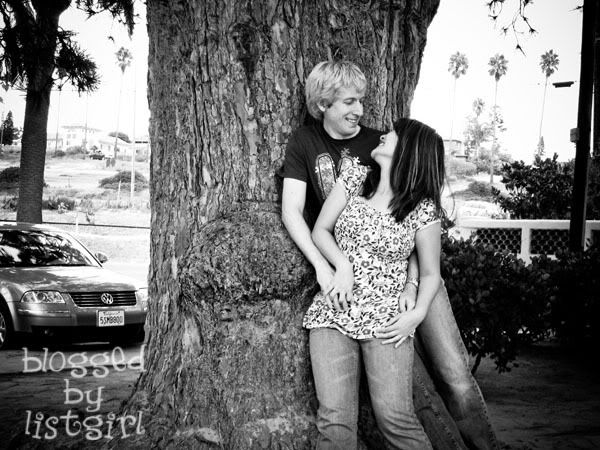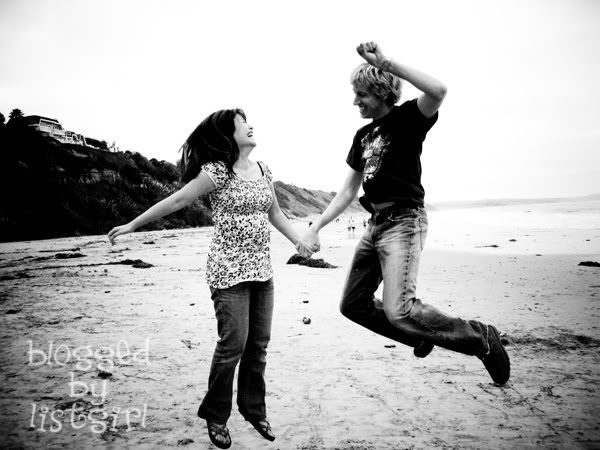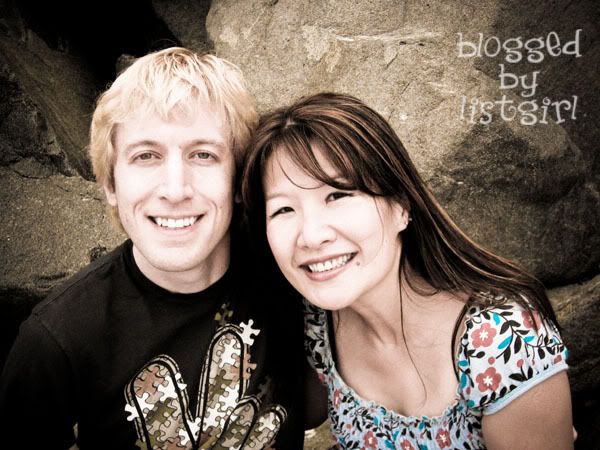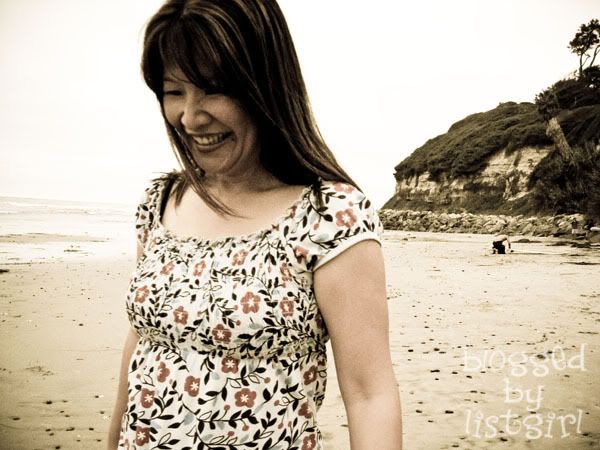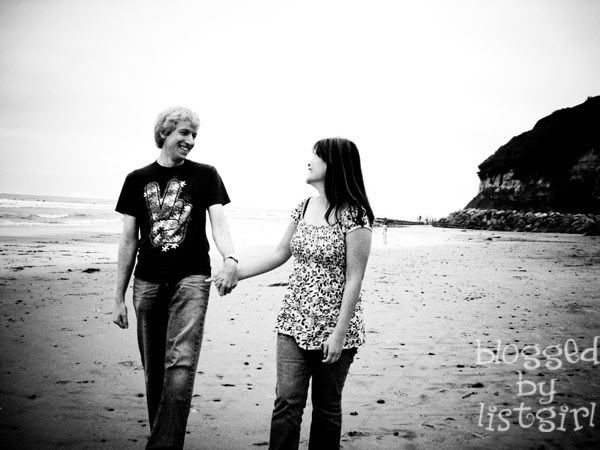 I'm really happy with the photos! After the photo shoot, we had dinner at
Vigilucci's Trattoria Italiana
. I got a Restaurant.com gift certificate for there for $25 off of $35. I used my United Airlines Mileage Plus miles to get it for free. The service was good but the food was only decent. I had Linguine Fradiavolo, which was tiger shrimp and rock shrimp sautéed in a spicy marinara sauce. Todd had Pollo e Salsiccia, which was chicken breast and Italian sausage grilled and topped with a rosemary and garlic sauce. After dinner we strolled down the block and shared a strawberry ice cream cone at
Roxy's
. It was a perfect evening capping off a great day of watching college football. In particular, the Buckeyes beat Troy 28-10.
Read More »