Todd went to Reno this morning to attend his uncle Marshall's funeral. I was feeling a little down because of my worries related to yesterday's post. So I called Sally to see what she was doing. I went to lunch with her at
Soltan Banoo
in University Heights. I had the Middle Eastern Chicken Wrap:
And Sally had Ghalieh Mahi: Wild salmon fillet, cooked in parsley, cilantro, tamarind sauce, curry and garlic, served with dilled basmati rice, carrots and peas.
We shared chocolate cake for dessert: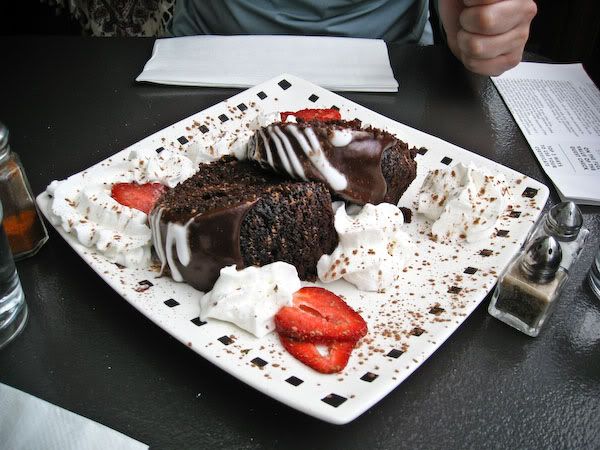 Sally was excited to eat it.
After lunch we drove downtown and just walked around and checked out stores and the scene. It was a very nice day for walking, in the high 60's, low 70's, and sunny. We had a lot of fun just chatting and walking.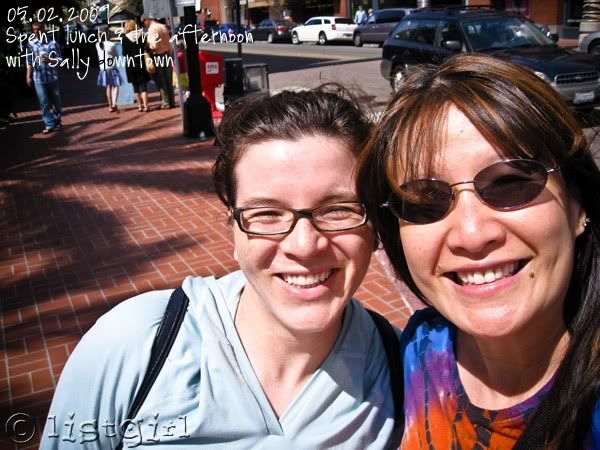 We stopped by Borders Books and got a refreshing peach smoothie, and looked at Photoshop Creative magazine. Then we both got tired and went home. I really enjoyed spending a Saturday with Sally, just the two of us.