here. In San Diego. I guess there really is such a thing as a "sunny disposition", according to our
convention & visitors bureau
. My fair city has spent a good $8 million on its new tourism campaign, and the catch-phrase is "Happy Happens". After seeing this video, I've decided that *I* personally need to vacation locally and engage in some of these fun activities this summer. Especially the street go-carts, because that just looks like SO much fun! And I love that skateboarding dog, so cute! He also wake-boards at the beach. (Click on the HQ button to see it in high quality.) This collage is just too fun! I found it at
here
.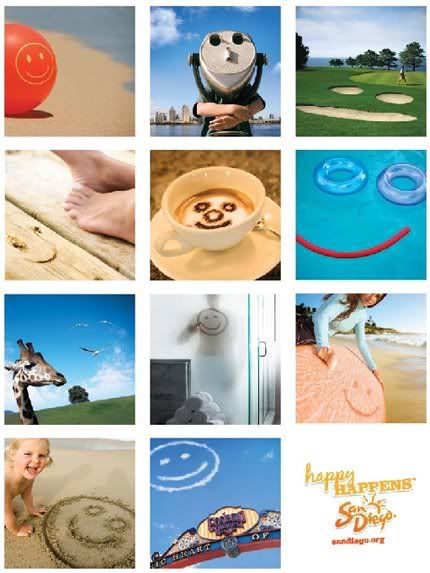 In an effort to keep supporting the local economy, we sacrificed ourselves and ate cupcakes today. I saw on the local news channel on Friday evening that there is a new cupcake place in town called "
Cupcake Love
". I thought perhaps we needed to go and check it out, you know, to make sure it's okay for everyone.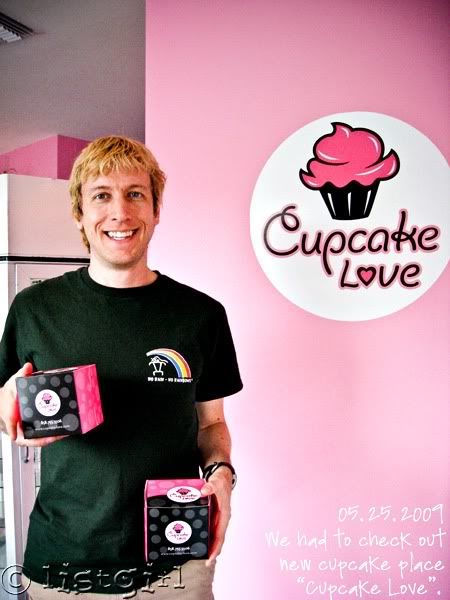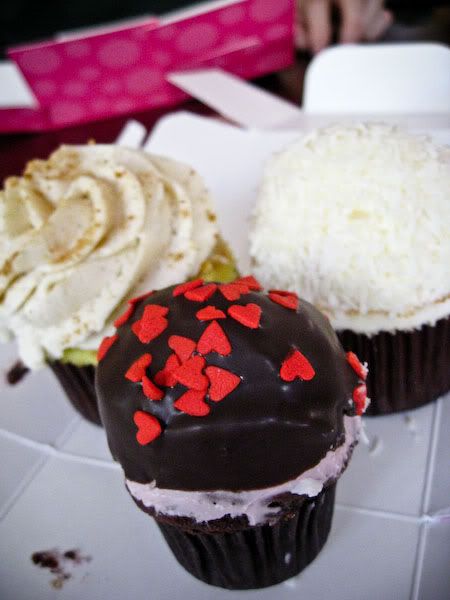 I declare them okay. Better than okay. Now go get your own! I hope you've had a wonderful Memorial Day today (for those in the U.S.A.). Todd found a treat for you. He loves big band music, and found that you can download all the recordings by the Airmen of Note (the premier jazz ensemble of the United States Air Force) for free online
here
! That is just awesome! Oh, if you read my blog through a reader, click on over and check out the remodeled blog. It was time for a change!