Ha ha... I got some questions about my post yesterday regarding font management and de-installing the non-system fonts so that your computer and Photoshop runs faster and more efficiently. I learned a lot about font management through this
previous post
at The Daily Digi. Take a read and explore the links from there if you like. The article has a link to a list of system fonts that you should NOT de-install. I'm relinking it
here
. However, this does not include the six new font families that come with Windows Vista, so
here
is another resource that does include it. As for how I specifically un-installed fonts in
Font Xplorer
--> I used Font Xplorer to browse the folders where I've purchased or downloaded fonts. I keep folders of fonts in my "Digital Scrapbooking" main folder. In Font Xplorer, all the folders that contain fonts will be bolded in the folder list. I knew that I only have the downloaded/purchased fonts in those folders (and not the system fonts that came with Windows), so I just browsed in there and uninstalled the fonts by right clicking on them and choosing "Uninstall". Even though the fonts are uninstalled, you can still use them in Photoshop by "loading" the fonts in Font Xplorer. However, they are only available for use in Photoshop for that session. After you close Photoshop the fonts won't be available for use, unless you "load" them again. After all the cleaning up of fonts, I only kept a handful of my most frequently used ones installed. I figured that for scrapping purposes, I can always open up my font management program and install them as I need them. Today's photo:
Our backyard is pretty dirty. But after we cleaned it up all spiffy, we plan to have dinners out on the patio with friends this summer. :) The back of our house got all fixed up today. At the beginning of the remodel, they tore the master bath window out and put in a long window higher up. I'll let you see the progression. April 21: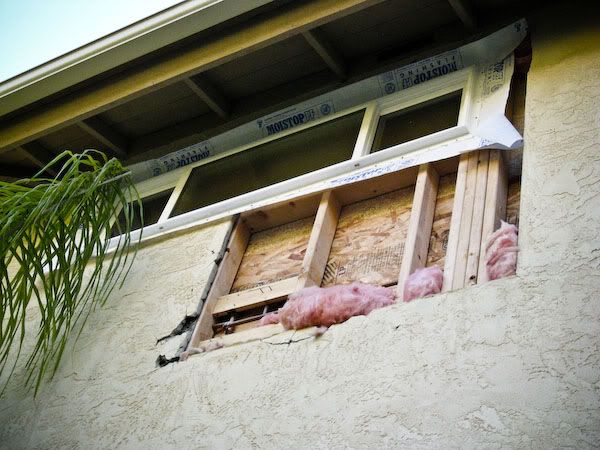 April 27: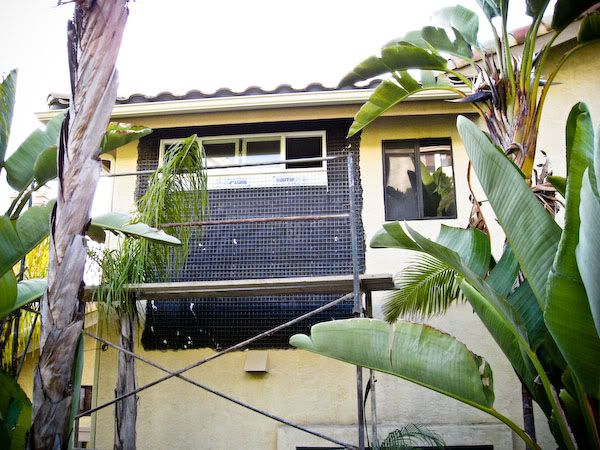 May 3: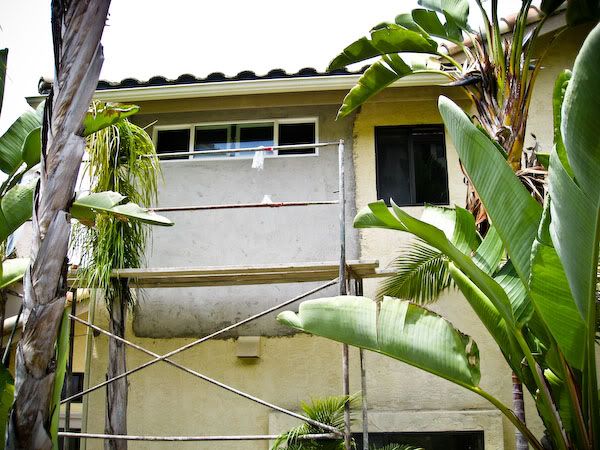 Today:
I think they did a pretty nice job of repairing the big hole in our house. Back in February when I was a
runner-up in the Wacom Penscrappers contest
, I also received a software called Corel Painter Essentials 4. I finally got to play with it today, it is so cool! Photo: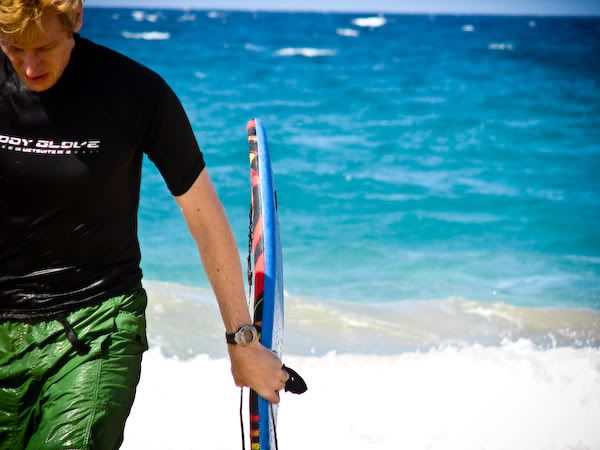 Watercolor Sketch:
Photo:
Oil painting:
I'll definitely be playing with it more to see all the stuff I can do with it!