Today is officially
2,000 days
since the last time the Michigan Wolverines beat the Ohio State Buckeyes in football! Woot! This hasn't happened since the 1920's! How do I know this? Todd told me there's been a running countdown at the Columbus Dispatch website since it was 500 days. Today is also Tostada Thursday at work. Every Thursday they serve Tostada Grande in the cafeteria. Here's why it's "grande".
And because there hasn't been enough food pics on this blog lately, I'm also showing you my
musubi
from
L&L Hawaiian
yesterday.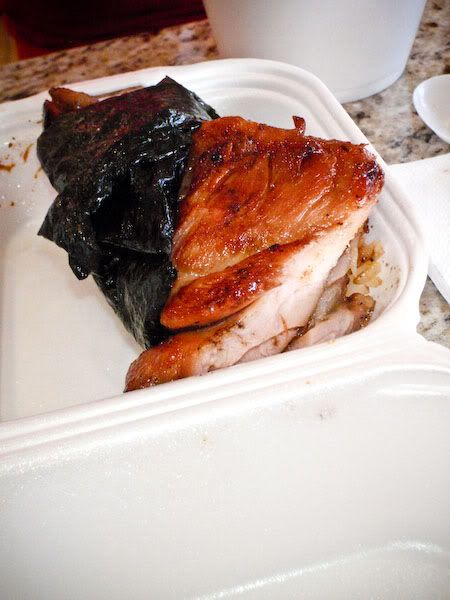 This was my very first time eating a musubi! This one is made of BBQ chicken, but usually musubis are made of grilled spam. Ben the template guy came back early this morning to finish templating the kitchen counter. Very interesting how that's done.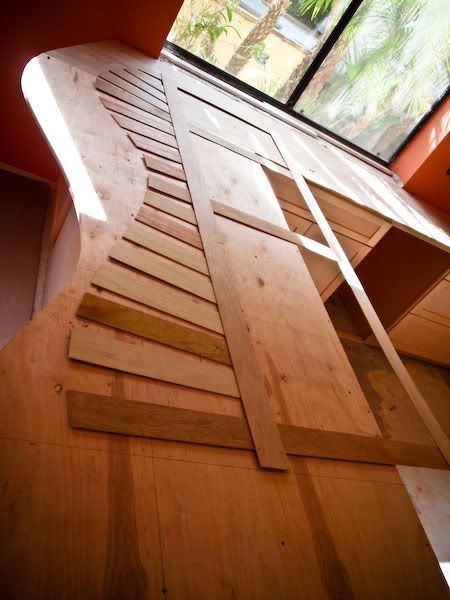 Remember the Basic Grey "Offbeat" papers that
I fell in love with
at Michaels last month? I'd been thinking about them for a few weeks now, and I finally caved in and bought it today with a 40% off coupon. I just love looking at it. Now I'll have to find a use for them, LOL. Last but not least, my friend Lili (Designs by Lili) is the
guest designer at Shabby Pickle Designs
this month! I love her whimsical and fun designs. Her new kit is called "
B is for Boy
" and it's so cute! It's 20% off Friday only, so pick it up if you want it! Here a layout I made with it.
Full credits
here
. I was inspired by a
blog post by Angie Lucas
in which she showed an album she made her mom. One of her layouts in there was a grid of squares. I don't often write or draw on my layouts, but I decided to try it with my Wacom Bamboo Fun tablet. I need more practice for it to look good, but it was fun! Oh and I made the photo mask myself by using a hard brush in Photoshop. That was new and fun too.