on our new countertops!
Tonight we ate pizza while watching the Cavs game (they lost in overtime, sniff sniff). Todd insisted on putting the pizza box on the new kitchen countertop, because he could. :p A few more looks: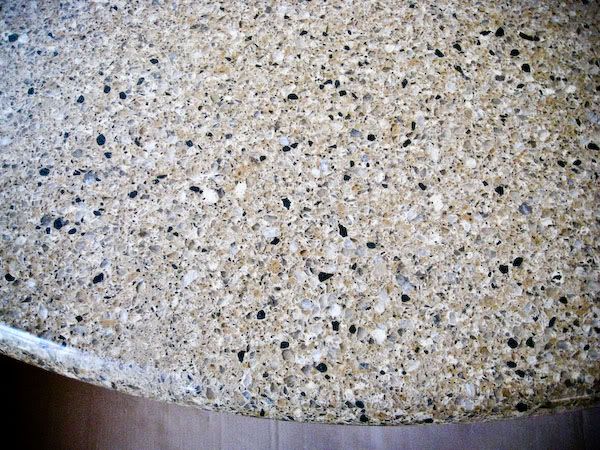 The countertop material is
quartz
, by the way. It is non-porous and impervious to water, moisture, and bacteria. And twice as hard as granite, without the radon emission. The main reason we chose it is because it is incredibly strong and you don't have to seal it regularly, like you do with granite. In fact, it is virtually maintenance-free, which is how we like it! The counters also made their appearance in the master bath: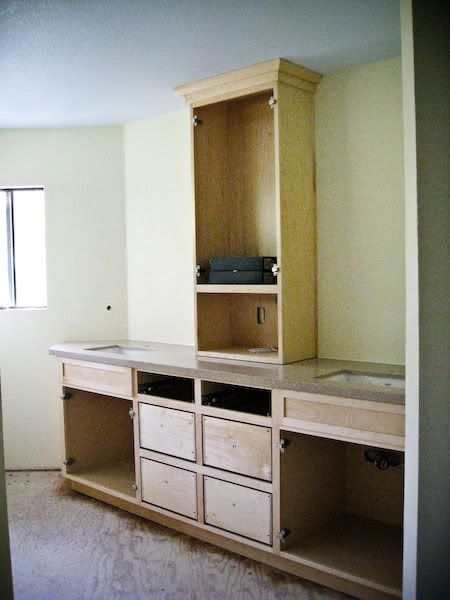 We picked a color that reminded us of sand, like at the beach. Although the lighting in this photo is kind of poor, so I'm not sure you can see that.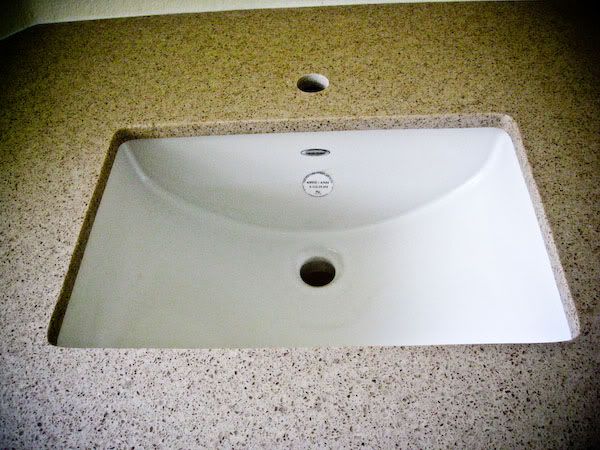 So after a long week of idle days, we finally got countertops. Did I mention that I can't wait for this remodel to be over? It feels like a Monday, even though it's Tuesday. I almost forgot to mention that this week's
Digi Dare
is up! Come scrap why you like to spend time online, and get a coupon and a chance to win some awesome GC's from our sponsors!
You can see each side of the two-pager bigger at the Dare site, or
here
and
here
.