Suddenly a woodsy smell has shown up at my house.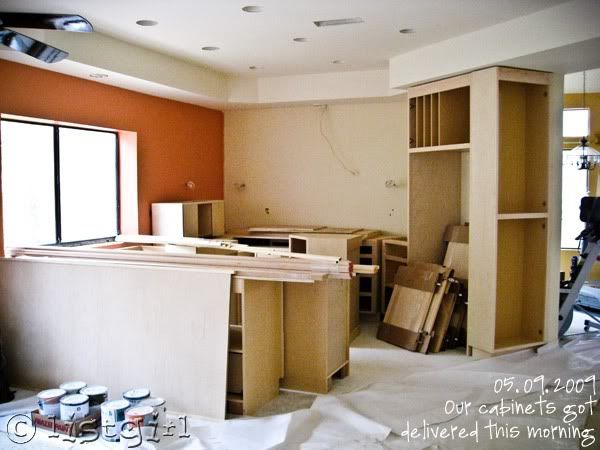 It is certainly better than a lot of other smells that has been present at our house since the start of remodeling! This morning I awoke to the sound of a large truck on our driveway at about 8:25am. I'm normally up earlier than that, but fortunately I got a little more sleep than usual today. Todd was the first one to hear the truck, which is very strange, since I am a much lighter sleeper and I'm the one who usually hears the noises. What was the big truck bringing: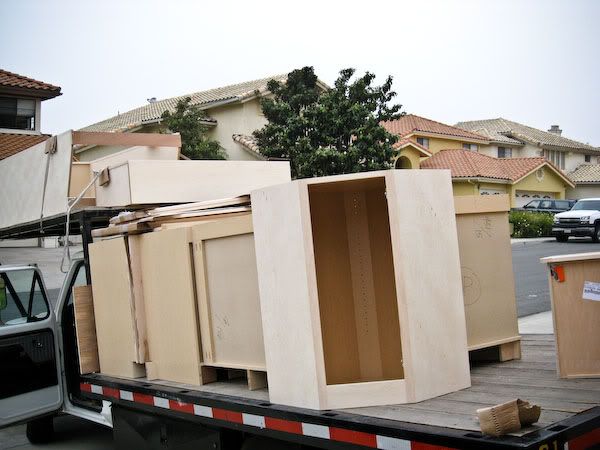 Yaaaaay! Our cabinets have arrived! You saw the kitchen cabinets above. Here are the master bath cabinets: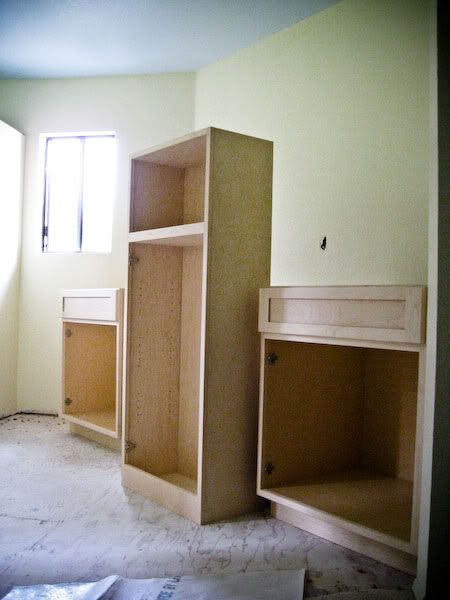 Todd is standing next to our new pantry: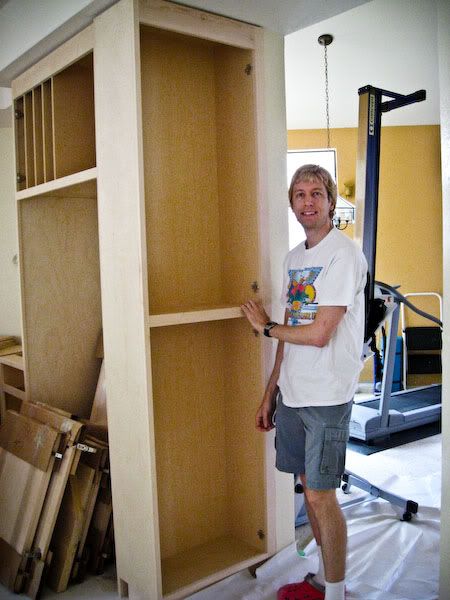 After the excitement of the cabinets arriving, we drove to Encinitas for a nice late morning run. I planned to run five miles, but stopped at four because I was so hungry and the sun was getting too warm at 12:30pm. This was the first time that Todd has run on the road outside since his knee injury, and he did feel some discomfort with it. He's going to get his knee checked out by a doctor to make sure there's not something more serious. I ran by Swami's again and got some photos. Look at the surfers on their surfboards in this photo.
I thought the purple wildflowers were cool in this photo.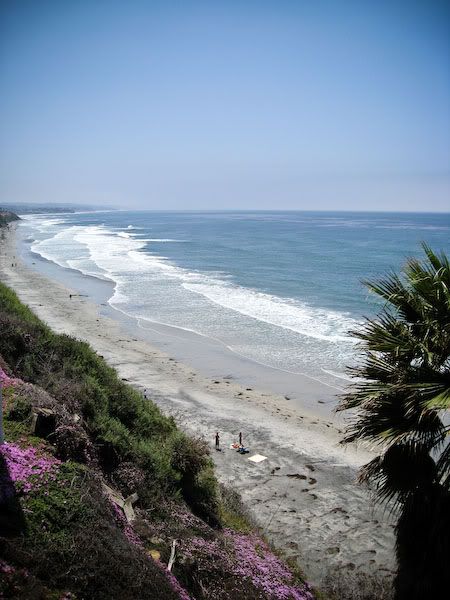 For this photo, I was playing around in Lightroom and used Preset 3-8 by Candice Wong on it. I think it gives it a retro vintage vibe that's very cool looking.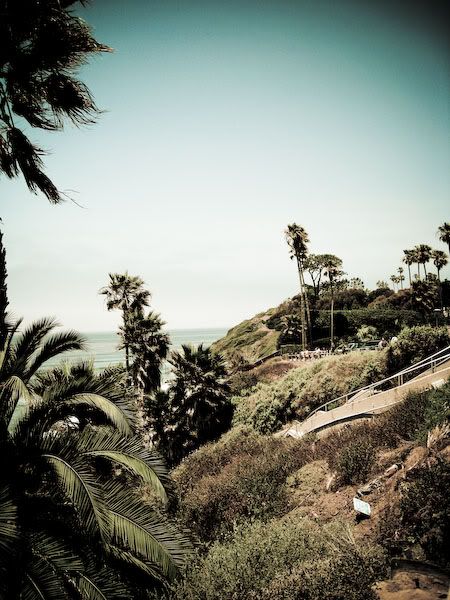 After running, we went to our favorite breakfast/lunch place, Beach City Cafe. We've gone there countless times in the last 8 years, and it was truly a place that we had a routine of showing up on Saturday mornings after a good run. We arrived, only to find it closed. We went next door to VG Bakery and asked about it. Beach City Cafe closed for good!
We were as sad as can be. We have such a history with this place. We can no longer go there after running and get a Florentine omelette, carne asada taco, fish taco, fried potato wedges, and a tropical breeze smoothie. So sad! :( So we went north a little and went to lunch at St. Tropez. We shared a piece of cream cake.
Todd had a panini sandwich and I had a spinach quiche and a salad.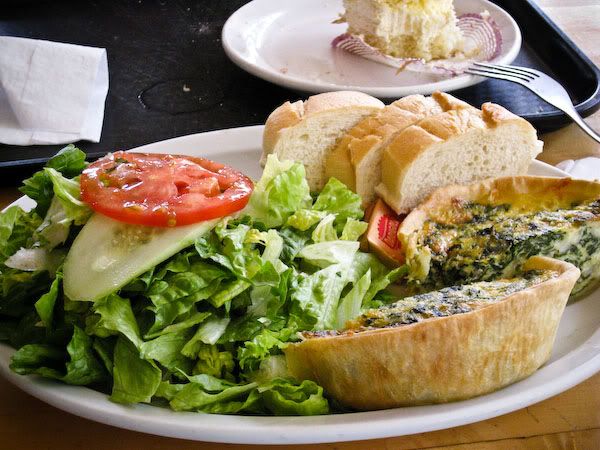 We spent the rest of the afternoon cleaning up the whole house. We had floor coverings that were extremely dirty from the remodel, as was the carpet underneath them. We took all the covering out and vacuumed the whole house. Now I feel better and not so grossed out. Todd also put up our new custom window blind in the guest room, so that when we sleep in there (during the remodel), the bright sun won't be shining on my face in the morning. Hip hip hooray! :) We went to Brett's BBQ for dinner. Todd really loves that place. He says he can go there every day. Then he watched the Cleveland Cavaliers beat the Atlanta Hawks again in the NBA playoffs. Todd's from NE Ohio so he is a big Cavs fan and very excited about this year! I forgot to share my Week 15 and Week 16 Project 365 layouts from two weeks ago. Week 15 (credits
here
):
Week 16 (credits
here
):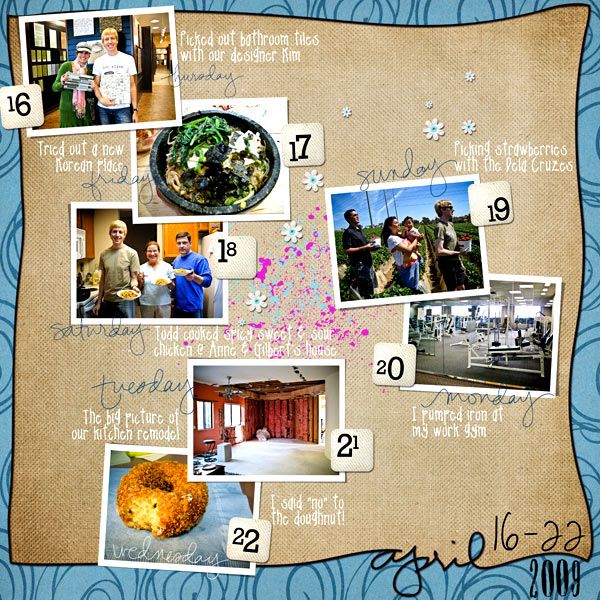 Now I need to get going on my Week 17 & 18 pages!