For some of you who have been waiting for it, it's here! :)
**Download link no longer available**
Also...
Digi Dare #124
is up! This week we are scrapping about 5 reasons we love someone/something (ala
Peppermint
style)! Everyone who participates and links us up will receive 25% off Kim Hill's store! Plus you will get a chance to win $40 in gift cards from our sponsoring designers. Believe it or not, I wasn't the one who came up with this dare. I guess Peppermint has other fans. :: pushing them out of the way ::
My layout for the dare: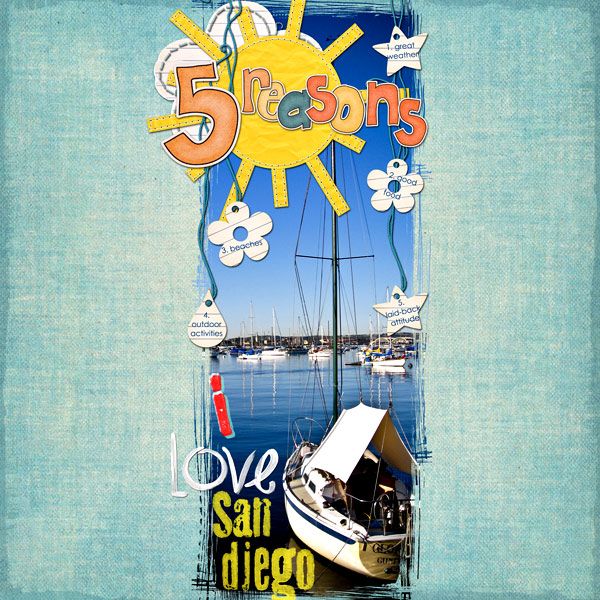 Full credits
here
.
Photo today:
These quartz samples come in a box. We narrowed it down to six of them. Then we just lined them up and eliminated some of them. "Too dark." "Too greenish." "Not warm enough." "Too bluish." So "Maple Canyon" it is! We think it goes well with the stones we picked for the kitchen backsplash (previous post). And we went with quartz countertop instead of granite, mainly because quartz is non-porous and indestructible. You never have to seal it or anything. Non-porous! We're all about the low maintenance, LOL. How else would we have time to do fun stuffs?