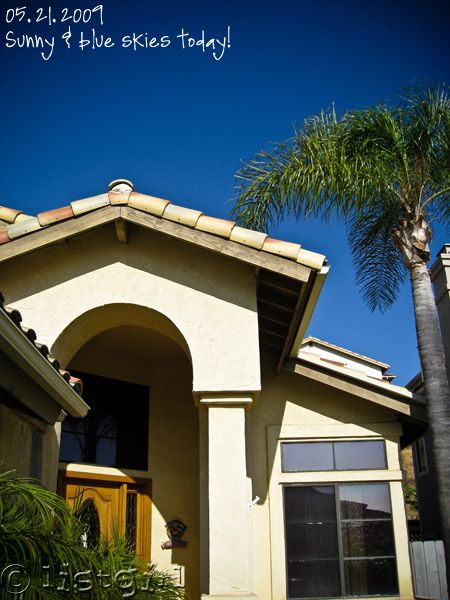 I think it was a few degrees warmer than 75 today, but my favorite weather is sunny and 75 degrees, which we do get quite a lot of here in San Diego. Speaking of my favorites, or stuff I love, I made this layout yesterday about the stuff I love right now.
Full credits
here
. I got the inspiration from several people. I saw
this layout
by Lynnette about her April faves. She's doing one layout a month documenting her favorites of the month. I thought, what a fab idea! And also, I've been reading
Tracey
and
Heather
's blogs, and they have a regular edition called "Stuff I Like", which...well... I like! I took Todd out to dinner tonight at Outback Steakhouse, because he saved us $527 in our remodeling. We got the invoice for the tiles and he noticed it was wrong. They were charging us $6.40 per sq. ft. for this one tile, when the price quoted on the phone was $5.10 per sq. ft. He had written it down, so he knew the $6.40 was wrong. Because of his diligence, we didn't just sign off on the invoice and told them to change it. It saved us $527 because we will have a lot of tile in the bathroom! Here is Todd with his food.
Here I am with my food.