Tonight I took Sally out to
Busalacchis
for dinner for her birthday. I had never been there before but had always heard good things about it. I had purchased a
Restaurant.com
gift certificate for Busalacchis way back in September but had forgotten to use it. Restaurant.com is a discount dining certificate consolidator. Basically, you pay like $10 for the $25 gift certificate, with the stipulation that you order two entrees. It's a good deal if you can find restaurants you like or want to try out in their list. We shared a fried calamari appetizer, which was delicious!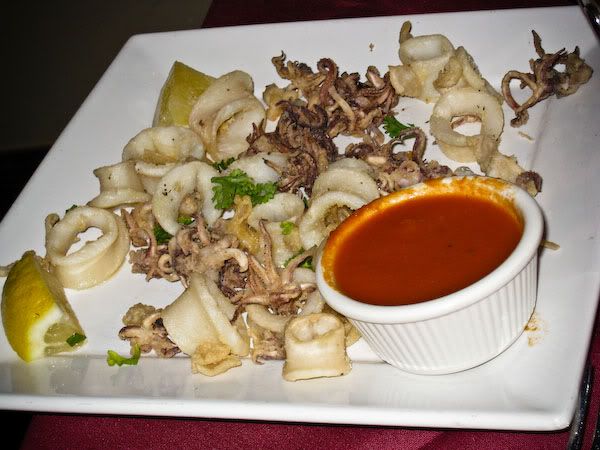 We also shared a spinach, avocado, walnut, pear, and goat cheese salad, but I forgot to take a photo of it because I dug in right away! :) Then Sally had the Lunetti (half-moon mushroom pasta, sage, lemon zest, artichokes and cheese):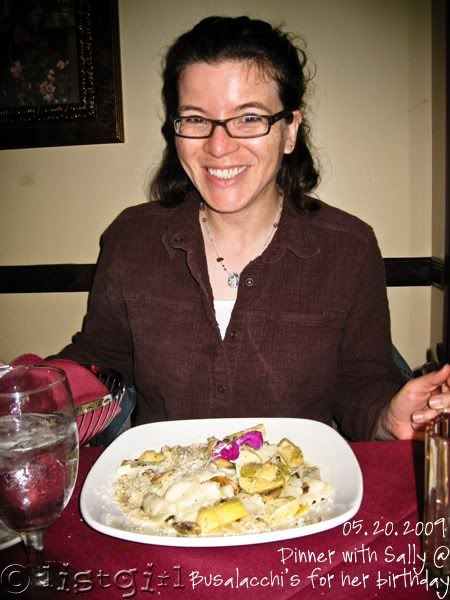 And I had the Linguini alle Vongole (clams, garlic, olive oil, and a touch of white wine):
It was really really good. They had great garlic bread that came with the meal. I'm going to take Todd there sometime! We skipped dessert because we were both full. I say rain check for next time, hee hee. I had such a fun girls-only time with Sally. You know you have a great friend when the conversation is easy and you never have to think of the next thing to say. I was pleasantly surprised when
Tracey
pointed out to me today that some of my Project 365 layouts were featured on
Yin's blog
. Yin had asked me a while ago and I had forgotten about it. I really love
Yin's Project 365 templates
(all her templates in fact), because the photos are arranged for you already, with shadows even, AND the journaling placement is already in the template. So all you have to do is embellish it and make it your own. It makes scrapping my weekly P365 pages very easy and stress-free.