Photo today: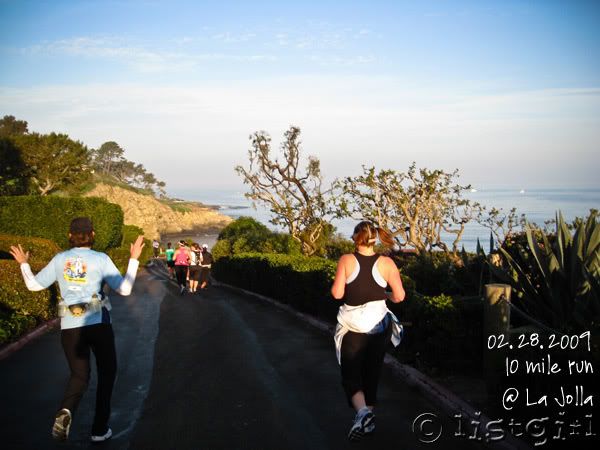 It seems wrong to get up at 5:30 AM on a Saturday morning. Just wrong. But that's what we had to do in order to eat some breakfast and drive down to La Jolla Shores by 6:30 AM to run our 10 mile run with
WCRR
. Photo above taken by me, coming down the hill with a view of the other side of La Jolla Cove. On the left is Cathy, my running mate. My group started running about 15 minutes before Todd's group, because we're slower. Todd also carried a small camera with him on the run, and apparently we have the same eye for photography because he took a photo at almost the exact same spot: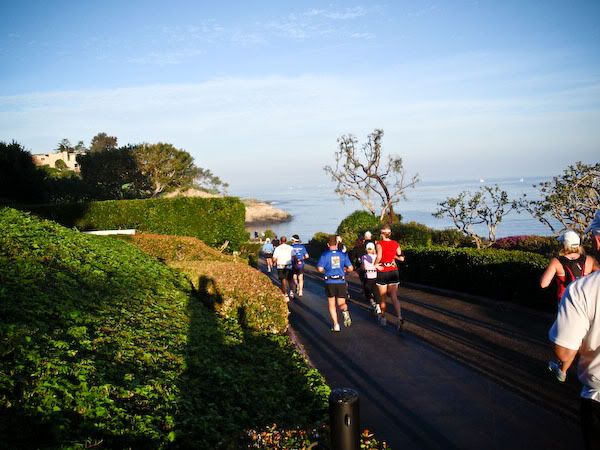 The sun rising in the east from the La Jolla Shores parking lot: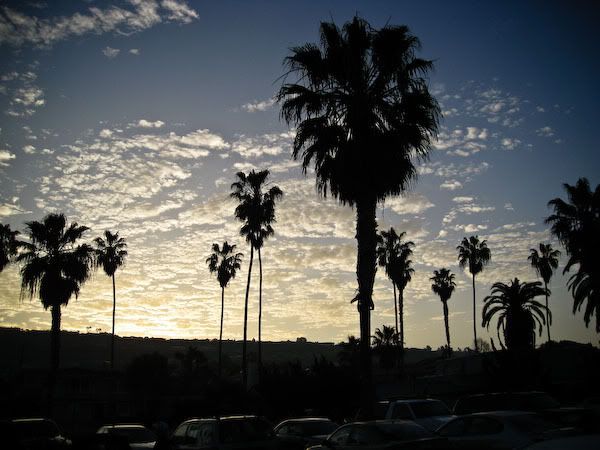 Arriving at the edge of the Cove, I captured this beautiful scene of the morning light:
Running along the coast at
Ellen Browning Scripps Park
: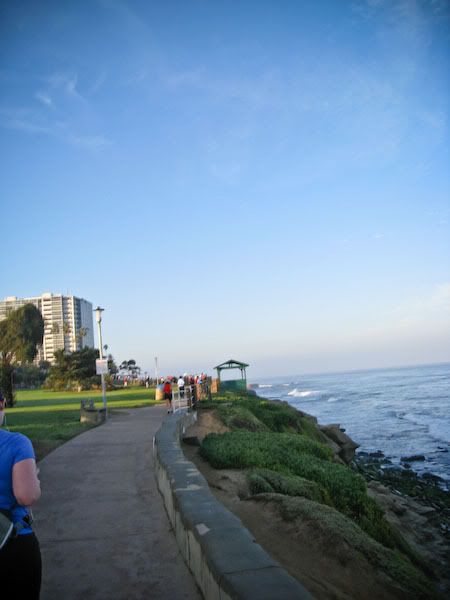 View of the hotels on the south side of the park: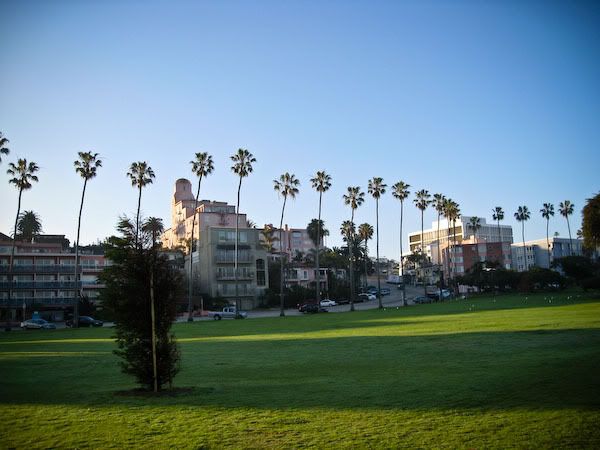 Coming upon the
La Jolla Children's Pool
. I don't know why they call it that when it's a seal refuge.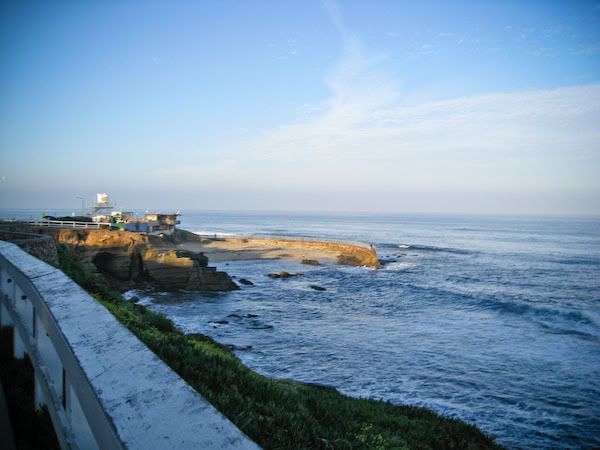 Running further south, this is
Windansea Beach
:
View of La Jolla Shores on the way back: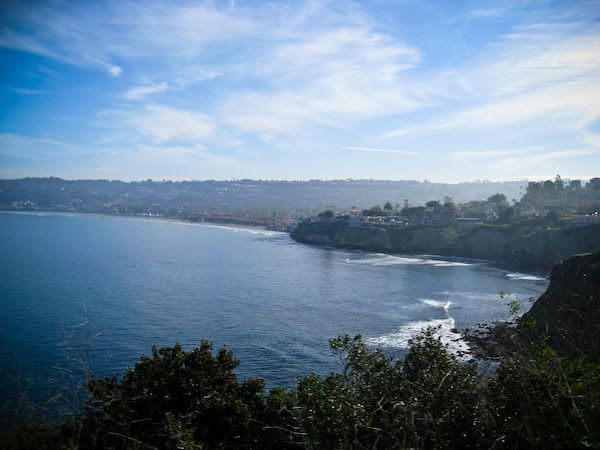 The beach, just steps from finishing:
I felt like I didn't have enough energy for this run. I probably only felt good in the middle 4-5 miles. The rest of the time I was struggling. Plus somehow I made a wrong turn somewhere, because when I got back to the starting point I only ran 9.74 miles. Todd did really well, so I will put his Garmin stats up this time. :)
After the run, we went to get some "breakfast". We were going to go to this breakfast place, but in the same plaza was
Porkyland
, one of our favorite Mexican places that we hadn't been in a couple of years. Plus, who can't use a little porky-ness after running 10 miles?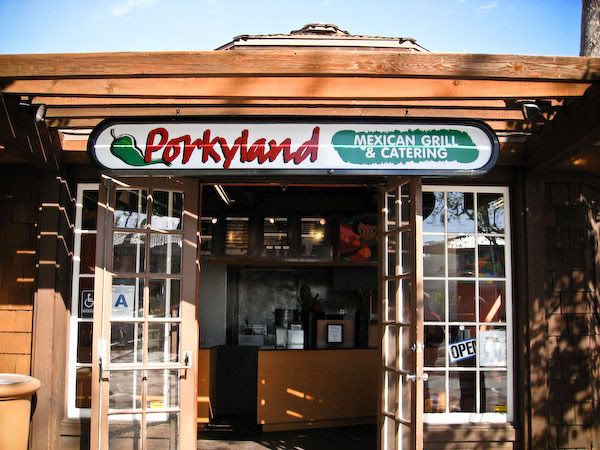 They were open when we arrived at 9:40 AM, and Todd was really into it since he doesn't like eggs or breakfast food.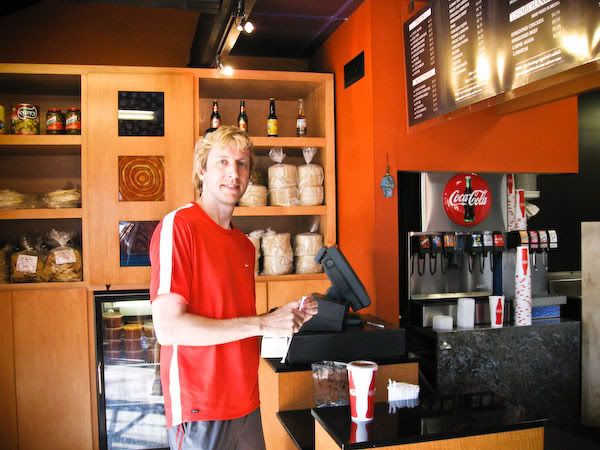 Todd's carnitas tacos plate: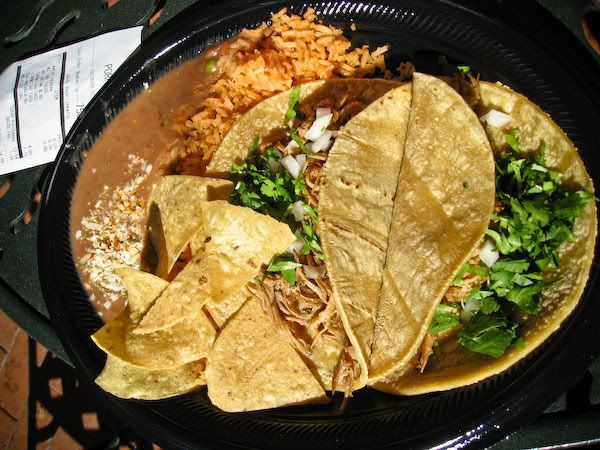 Todd digging in:
I got an egg & machaca (shredded beef) burrito. I would have liked it more if they didn't put refried beans in there too. I didn't know until I bit into it. So that was our busy morning of running and pigging out. Tonight Todd is playing a show with
Kim Divine
at Lestat's West. We'll be going out to dinner with
Anne
& Gilbert and then heading to the show. Photos and story will be in tomorrow's post.
Read More »