I took the month of April off from scrapping for my creative teams, mainly due to healing my hurt right shoulder, and dealing with the remodeling mess. During this time, I've only scrapped when I've been inspired to, and I've scrapped my Project 365 weekly pages. It was so refreshing to have some time to look around the digi-scrapping land and soak in the new products out there and feel inspired all over again. I love my creative teams, but sometimes I was so busy creating for those teams that I forgot why I love scrapbooking so much. I've been on CT's for 15 months now, and this month off really clarified for me that I do love scrapbooking and there are many reasons why.
I love to be creative.
It's a way to express my existence. I was here. I am here. These are the moments of my life. These are the things I want to remember. These are my thoughts.
I love to learn new skills in Photoshop that help me in my creativity. I believe that an artist cannot be truly creative without knowing how to use her tools. She needs to be intimately familiar with the tools such that it's second nature. Knowing Photoshop well means my creative flow wouldn't be interrupted while I figure out how to do something. Of course I don't know everything yet, but learning it is exciting to me.
I love being in the scrapping community, hanging out with my friends.
I love to tell the stories of my life, good or bad. I accomplish this by blogging and scrapbooking.
I love to look at pretty things, just for its own sake.
I love to take photos.
My husband loves that I document the big and small moments of our lives. He enjoys reading my blog and looking at my pages.
So as my month-long hiatus comes to an end, I am filled with renewed energy and scrap inspirations again. Sometimes it's good to step back from something so that you can realize how much you love it all over again! At lunch today, I drove to Michaels because I needed to find a 6x6 scrapbook album. They don't carry 6x6 albums there. But I looked around the scrapbooking aisle and found this collection called "Offbeat" by Basic Grey.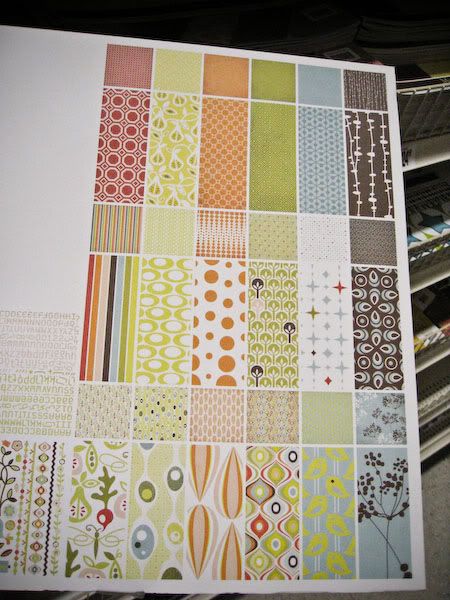 I totally fell in love with the mod-inspired patterns. I don't paper-scrap anymore, but if I did, I would totally buy this! I wish there were digital versions of this. But you know what I did find that I do have digital versions of? This collection by Zoe Pearn.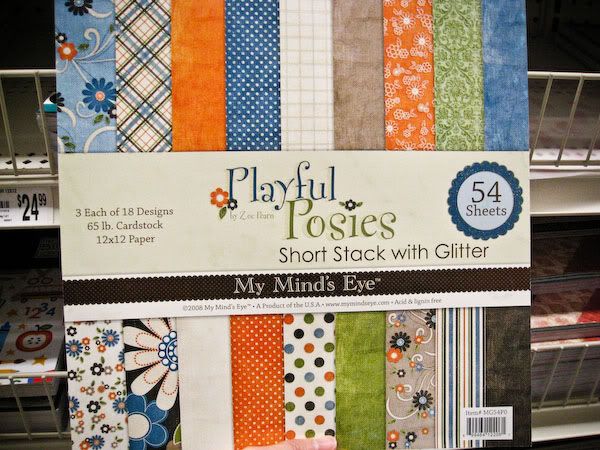 The paper version is called "Playful Posies", but the digital version is called "
Forget Me Not
". I used to be on Zoe Pearn's CT and I loved this collection. It is so cool to see it in physical paper form! Oh, if you look at my blog design, the background is a lightened version of the green damask paper in the collection. And the flowers in my header are also from the collection. So fun! Tonight my good friend Lara invited us over to their house for dinner, since she knew we were remodeling our kitchen. It was SO fun to hang out with Lara & Rupert and the kids again. And Lara's cooking was delish! I over-stuffed myself. Good thing I'm going to the gym tomorrow.