I had to go to Home Depot at lunch today to pick out the paint color for the master bath ceiling. Our contractor needed the colors picked out by today, because painting starts on Friday. Based on the tiles we've picked out for the shower and floor, there's a definite beach/ocean thing going on. So I decided to pick a light blue color for the ceiling.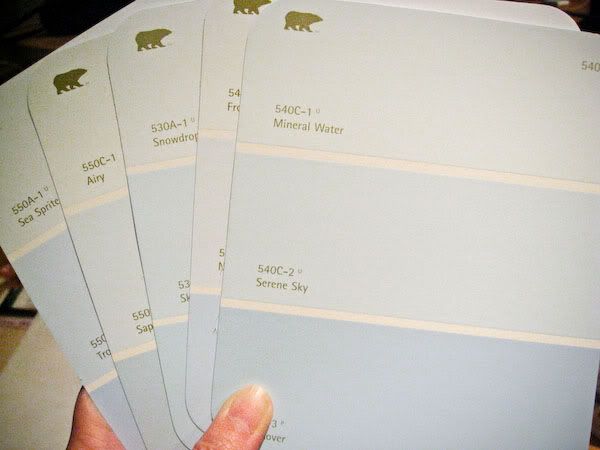 This photo doesn't show the color very well, but I picked the "Mineral Water" in the upper right. This is one of the tiles we picked out for the outside of the shower.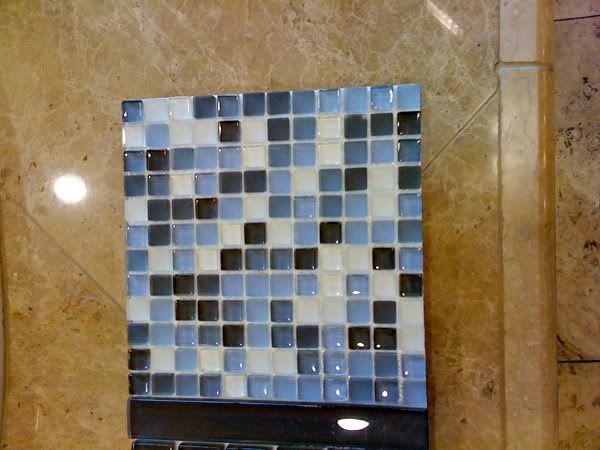 Today was the last day for drywall! They sanded all the drywall and texturized them. I'm excited because the dirtiest part of the remodeling is behind us now! Tonight Todd's dad came over to practice the song for Uncle Marshall's funeral again. Todd also helped him with the slide show that will be shown at the funeral.