Today was demolition day for our master bath remodel. Our house is total yuckiness right now! First, a photo of the kitchen from yesterday after they took out the overhead soffit and the floor, and cleaned up: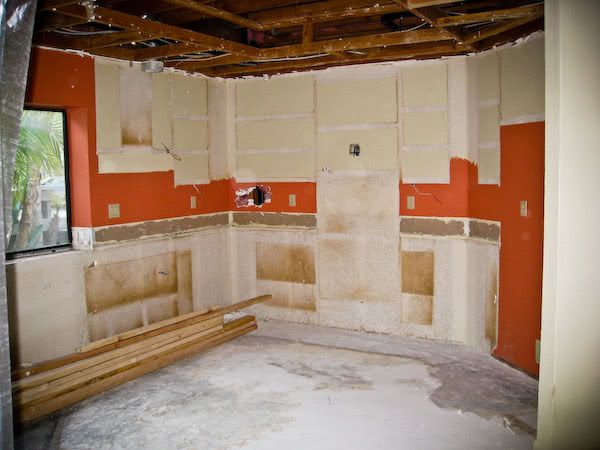 Now the master bath. Before:
After:
Before:
After: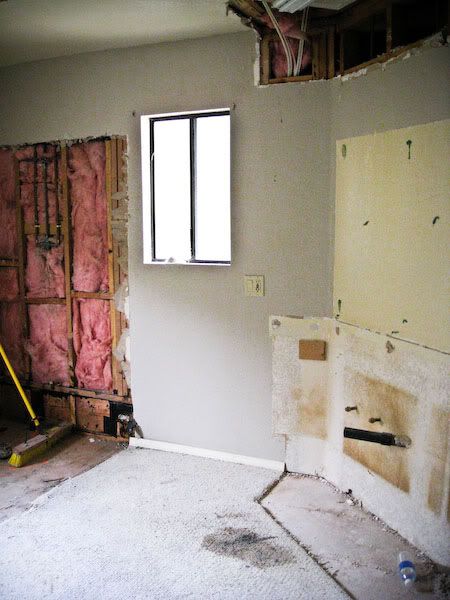 My friend Terry from work was like, "So are you gonna use porta-potties?" Thankfully not! We have another bathroom upstairs that we've moved our stuff into. We're also going to move into the guest bedroom, at least for a few days until the dust settles down. AJ & Meera invited us over for dinner at their house tonight, because we have no kitchen now. Meera made comfort food: meatloaf and mashed potatoes with bacon and spinach in it!
Everything was delicious. We are so blessed to call them friends! As you can imagine, my life is frazzled right now. I'm pretty busy at work, plus remodeling going on and having to get out of my normal routines due to not having a kitchen. Plus I am emotionally drained from my friend Barbara's passing and memorial service. This past week is almost too much for me. One good news: my shoulder/upper back is feeling pretty good. Not quite totally normal, but no pains. I haven't run at all this week, so naturally I am now worried about the 11 mile run on Saturday. We'll see, I might just cheat and run nine miles or something. :p