I came home from work today and my bubble world was gone! All the clear tarps that divided the living areas from the areas being remodeled were taken down. Then there were holes in several places, like this: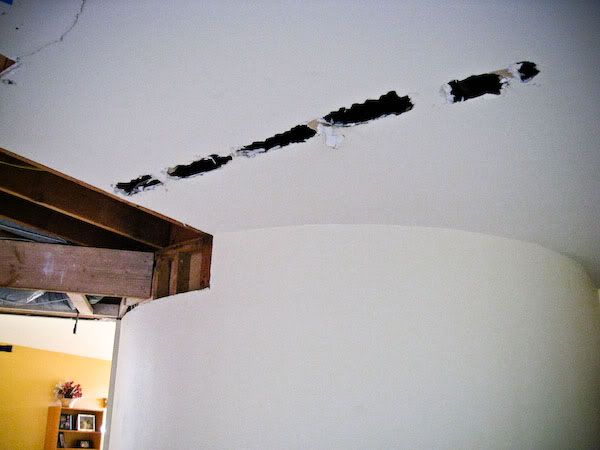 They are finishing up the electrical work and need to route the new circuits in the kitchen to the circuit board outside the garage. Since this was the first floor, they can't go up into the attic, so they made holes. Our house looks extra spacious right now, because the tarp dividers are gone, and there's no kitchen. So I took the opportunity to take some photos so that you get the overall picture of what's happening. This is the view from the family room into the kitchen.
This is the view from the kitchen into the family room. It'll be different when the kitchen is done, because the peninsula will obstruct the view into the family room.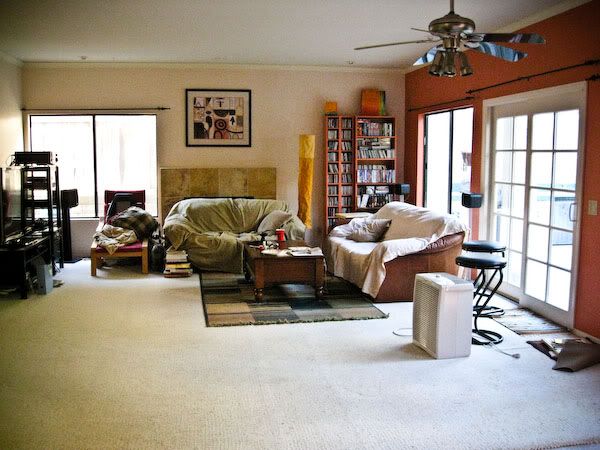 Finally here's some new stuff that's happened in the last couple of days. The tar in the shower to waterproof the bottom: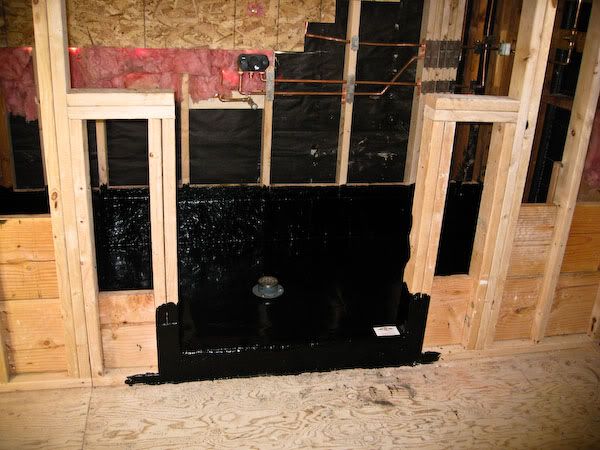 The new window in the shower went in today: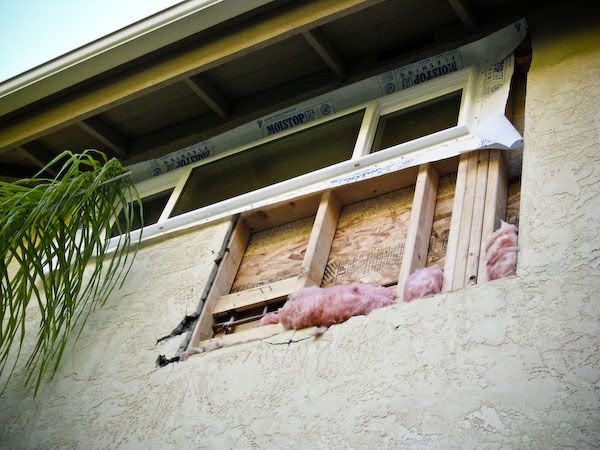 A little while after I came home, Todd came home with fish tacos from Rubios. It's Fish Taco Tuesday at Rubios, so they're only $1.25 each! I was too busy eating to take photos of it. :p Todd was excited to watch his Cleveland Cavaliers stomp on the Detroit Pistons in the NBA playoffs. We never used to eat dinner on the couch in front of the TV, so it seems like we're kids getting away with something, LOL.