Today I went for a five mile run in the morning, right from my house. With my Garmin watch, I figured I'll just go until my watch said 2.5 miles, and then run back. I didn't run 18.6 miles with WCRR, because I'm running the Seattle Half Marathon at the end of June and just didn't see why I needed to run 18.6 miles. Plus I'm not in good enough shape to run that long. Apparently I should have started running earlier in the morning, because it was hot by the time I got to two miles. It is warm this weekend! Tomorrow it's supposed to be in the low to mid 80's. This is on the way downhill to the middle school, which is about where I turned around.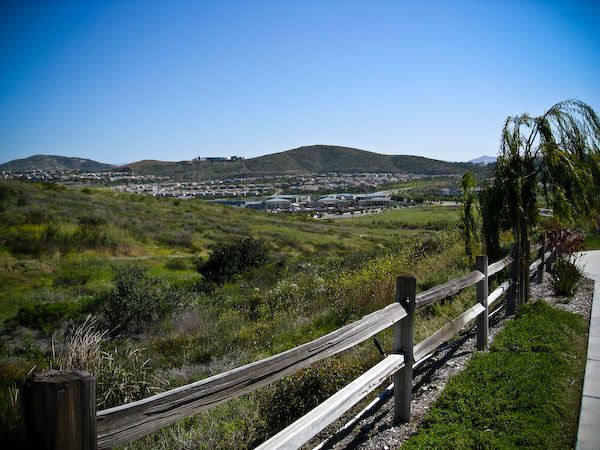 This is my turnaround at 2.5 miles. I live on the other side of the mountain. But don't worry, I don't have to climb all the way up and down it to get back to my house, just part way!
On the way back there was a large and long hill that lasts about a mile. I willed myself into a trance-like state and stared at the ground right in front of me and kept going until I made it up the hill!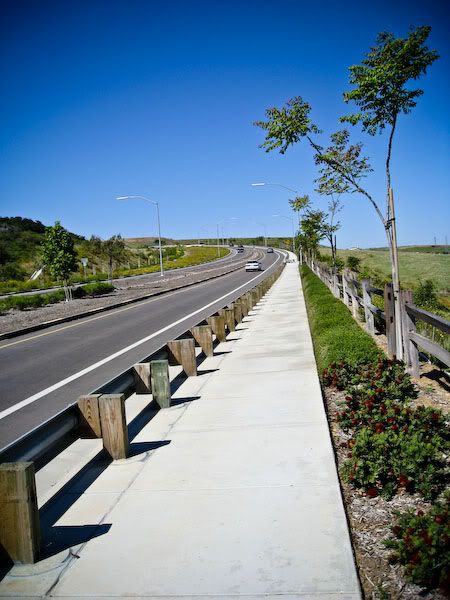 After my run, I went home and joined Todd in a total house cleaning. Even though I had vacuumed on Sunday, the house was dirty and dusty again from the remodeling. We decided to put some decorations away for the remodeling so they don't get dusty again. I dusted all the furniture and workout equipment, and vacuumed. It felt so good afterwards to NOT feel like we're living in a dusty pigsty. This is how we live now, in a bubble! This bubble gets sealed off during the day when they work on the kitchen, so that our family room doesn't get filled with dust/dirt. Except I found this open twice last week when I came home. That's why I think the family room got so dusty.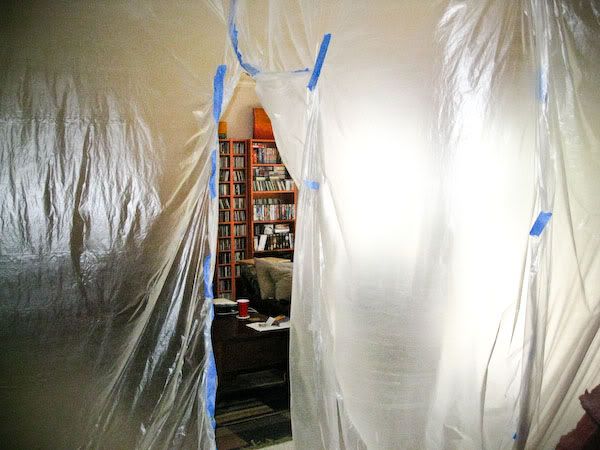 We decided to take all our curtains off because they were just getting dusty. We're fortunate that our backyard is a large hill so nobody can really see inside our house.
Tonight we went over to our friends
Anne
& Gilbert's house for dinner. Todd cooked
Spicy Sweet & Sour Chicken
over there, since we don't have a kitchen now.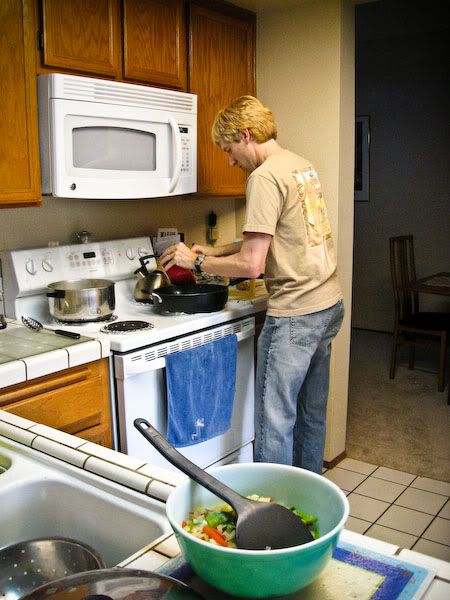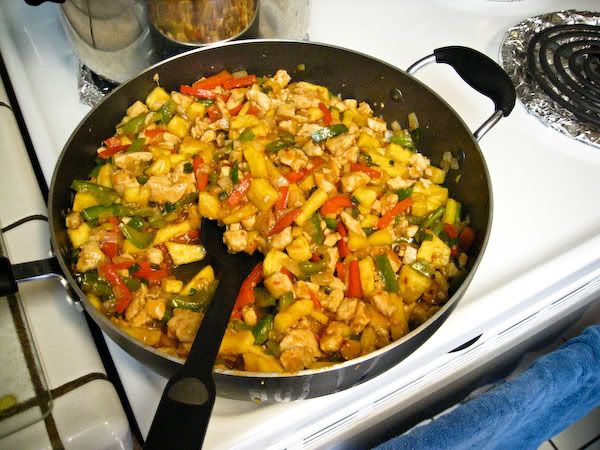 Before the remodeling started, our grand plan was to cook at different friends' houses and eat with them twice a week. But we didn't realize how tired we would be from working all day, and having to deal with the remodeling. So I think weekends are more conducive to cooking at friends' houses. Here's Todd and Anne and Gilbert about to enjoy dinner!
We watched Anne's favorite movie "
Saint Ralph
" during dinner. It's about this 14 year old boy who tried to win the Boston Marathon in 1954. It is funny and inspirational, and very well-written and acted. I enjoyed it so much and can understand why it's Anne's favorite movie. It's about running and child-like faith. And miracles. Two thumbs up! Oh, Anne & Gilbert made strawberry shortcake for dessert and it was delicious! I'm bummed I forgot to take a photo!