So, as you know, we're in the midst of our kitchen and bath remodel. So tonight, I present Creamy Chicken & Shrimp Parmesan, and Butter Chicken with Basmati Rice (Indian style):
We don't have to eat out every night after all! Perhaps the small portions will allow me to lose some fat??? Maybe? Or maybe it'll just cause me to inhale a handful of Cheez-Its after dinner? Hmmm... We came home from work to find that they framed our new shower and window in the master bath! Very exciting! Here's the progression. Before remodeling:
After demolition:
After framing of window and shower: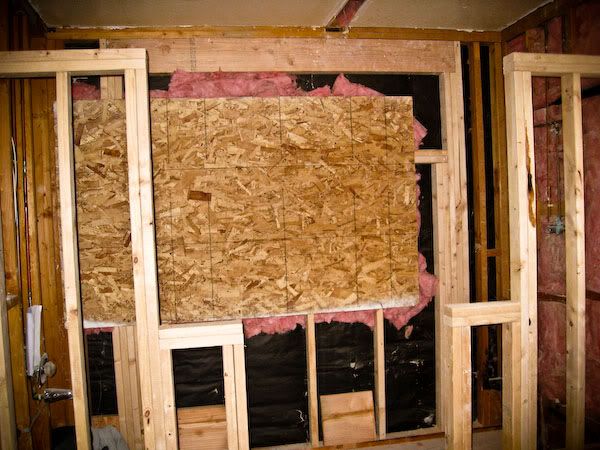 As you can see, we're turning the area that used to be our shower and bathtub, into a large walk in shower. You'd walk in in the middle, and there's a shower on each side. They've also removed that window that used to be on the left side of the wall, and framed a 72" wide x 18" height window in the middle of the wall, above my head height (for privacy). They've boarded up the side of the wall for now, because it will take a couple of weeks before the window arrives. Yay for progress! I almost forgot to tell you guys.
This week's Digi Dare
is hosted by me! Come join in the fun as we scrap a magazine cover! You can be one of two people who win $50 in GC from our FIVE April sponsors!
My layout for the Dare: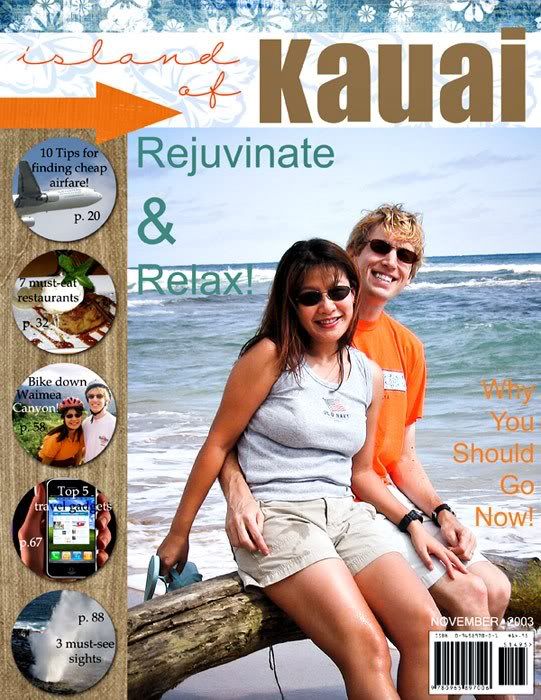 Many more amazing layouts by the other Dare girls
at the site
! Remember to link us up to your layout at the Dare site by Thursday night at 11:59 PM Eastern US time for an exclusive coupon for Studio Doris, plus a chance to win the $50 GC.