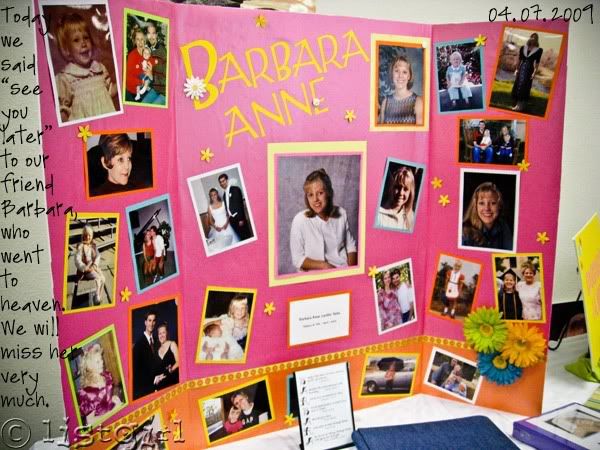 Today we gathered together to say "see you later" to our beloved friend Barbara. Seeing all her family and friends together for her memorial service made it real for me, that she's really gone from this earth. That hit me like a ton of bricks. I only brought two tissues, which really wasn't enough. Even though I know she's in heaven and full of joy, the separation for now made me really sad. I felt especially sad for her husband Mike and her three children. When it came time for the greet and hugs, I felt so tongue-tied. No words of comfort could come out of my mouth. The service was really beautiful and affirming, a celebration of life. Our friend Denice was one of the speakers. She delivered a beautiful and touching speech about her friendship with Barbara and the kind of person and friend she was. She didn't cry until the very end of her speech. I admire her so much for doing it. I did one of the eulogies at my mom's funeral and I cried a lot during my speech. Then there was a slide presentation of photos from Barbara's life. When I saw the photo of Mike, Barbara, Todd, and I dressed up as the gang from Scooby Doo on Halloween one year, I had big tears rolling down my face. That is one of my favorite memories of us. So when it came time for me to write down some of my memories of Barbara for her children, that's what I wrote about. How we went to different thrift shops to gather the pieces of clothing we needed to put together our costumes. It was so good to see some of our old home fellowship friends again. I didn't realize how much I've missed them until I saw them again. Jennifer & Denice: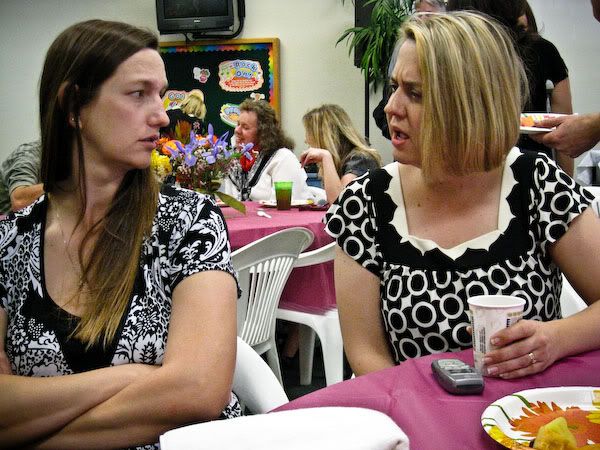 AJ & Steve: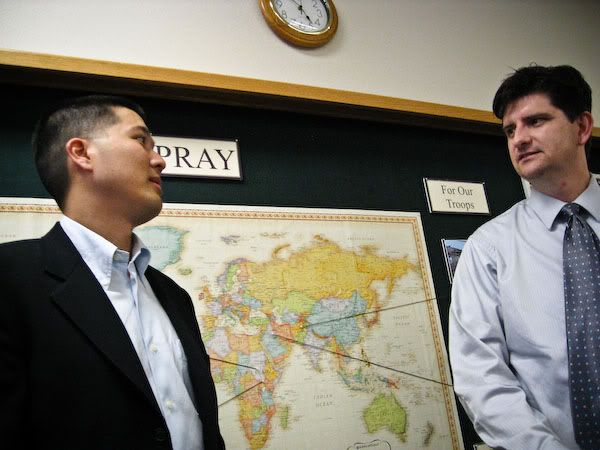 Meera with little Andon:
Meera writing down her memories of Barbara: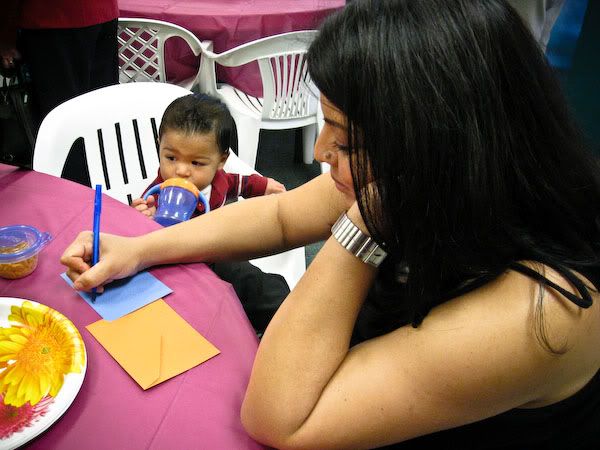 Steve with new baby Daniel:
A scrapbook page from Barbara's birthday album that some of her friends made her: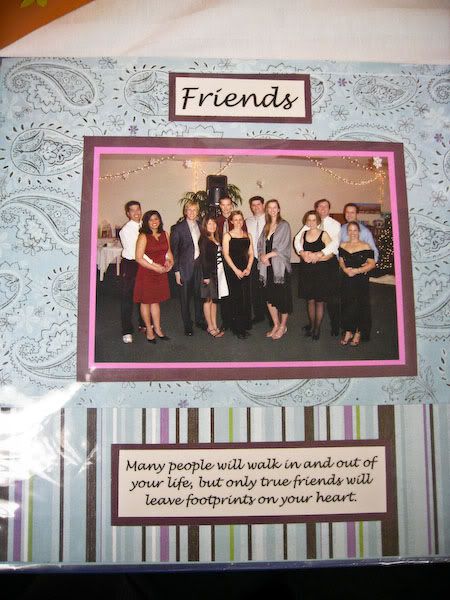 Barbara was really good with crafts and made lots of cards and photobooks of her family trips and her kids: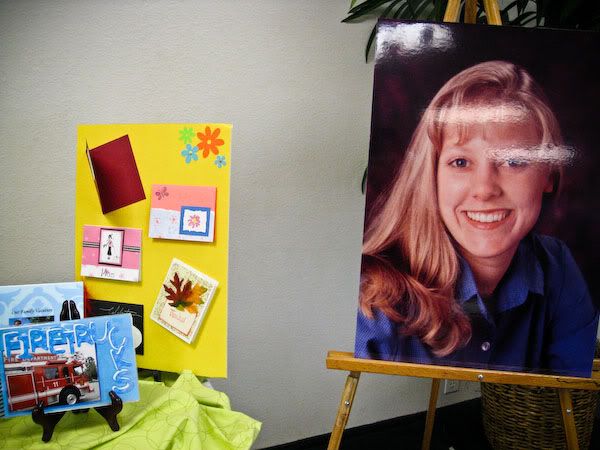 As the four of us gathered to take a photo together, Denice said, "It feels like someone is missing" and it made me sad.
But it wasn't all sadness as we shared and recalled some of our memories together. Like how Todd once snuck a piece of chocolate to Barbara's daughter Julianna, and how Barbara gave him a "look" when she found out. Or when our whole home fellowship (well, everyone but us) decided to take a vacation together on a house boat at Lake Havasu, Arizona, in the middle of summer. Barbara lived a life of faith and obedience to Jesus Christ her Savior. She is in heaven rejoicing. We will miss her deeply, but know that we will see our friend again. Viva la vida.