It's 9:45 PM at night and it's still 80 degrees outside. Wow, that's unusual for April here. It was actually in the low 90's during the day! Today we met up with our friends AJ & Meera and their son Andon in Carlsbad. We all had lunch together at Ruby's Diner to celebrate AJ's birthday.
I had Kobe beef sliders, but they were so greasy that I didn't eat the bottom of the buns. But it was great to be with good friends, in such great weather outside. After lunch, we headed over to
Carlsbad Strawberry Company
to pick some strawberries. None of us have done this before, even though we've all lived here a long time. You buy the buckets and then it's all you can pick, eat, and fit in the bucket.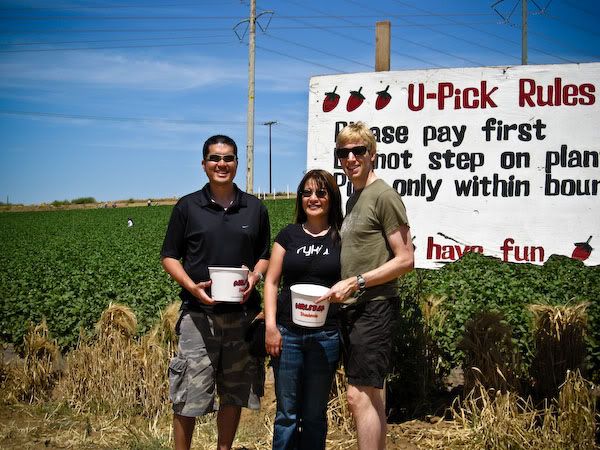 Strawberry fields for as far as the eye can see.
We walked pretty far to an area where it wasn't already picked over. The lanes were narrow so it was hard to squat way down. I didn't find any really big strawberries, but most of them looked like this: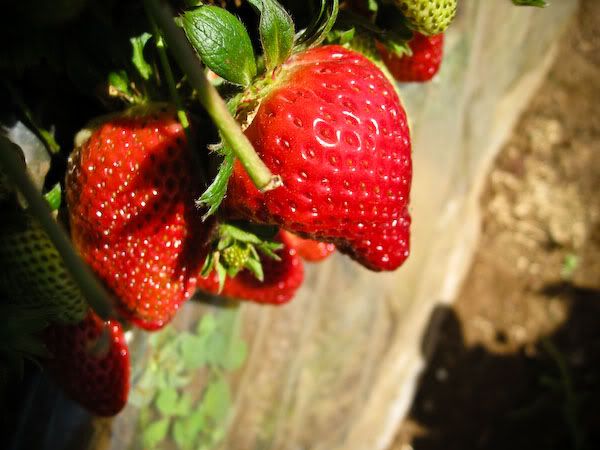 Todd and I picked some and ate some, picked some and ate some. Everyone was trying to find the best strawberries.
Todd showing off his loot:
Andon showing off his loot: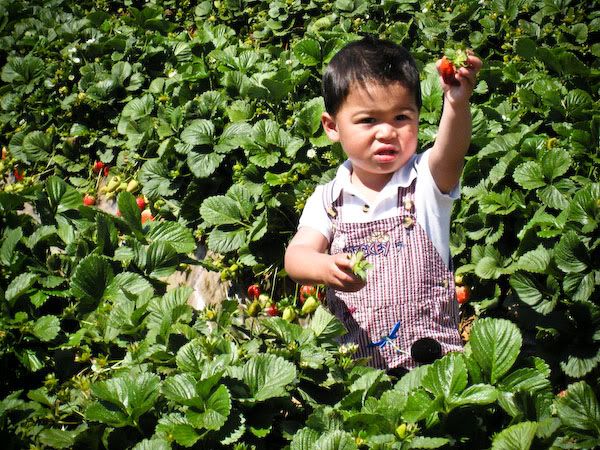 There was an ocean breeze there so it wasn't actually hot, but quite pleasant. We made sure we had sunscreen on and enjoyed the afternoon sun. After we filled our buckets, it was time to go home.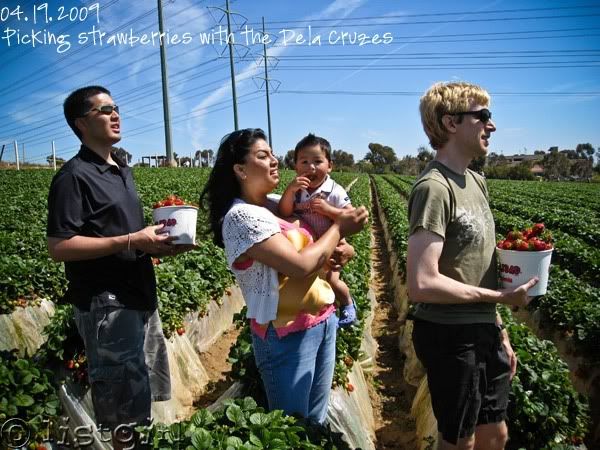 The guys with our strawberries: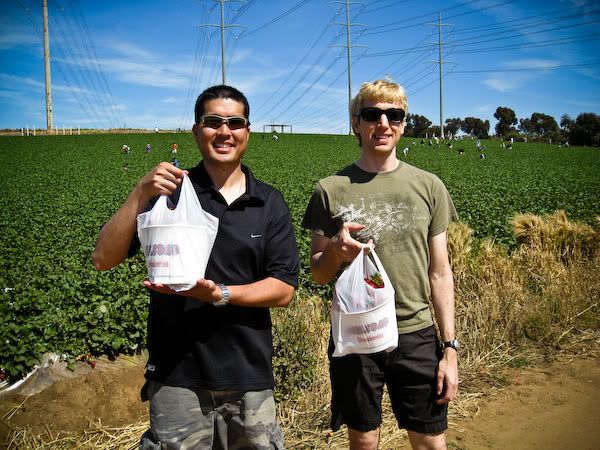 We spent the rest of the day researching more stuff that we have to buy for the remodel. Stuff like bathroom mirrors, vanity lights, faucets, etc. And we took notes for stuff to discuss with our contractor tomorrow. Oh and I got to write a really big check for a progress payment, which was not fun.