Today was less fun than I had anticipated. I thought we would go out and enjoy the San Diego sunshine. Run or walk around. Something. But no, we spent the whole day working on house stuff again. I didn't realize that was the plan for the whole day, so around dinner time, I bitterly complained to Todd. I told him I didn't have any fun, and that we had spent two out of the three days this weekend doing stupid house stuff. We went to Brett's BBQ for lunch, where Todd brought along the grout sealant so we can read the instructions.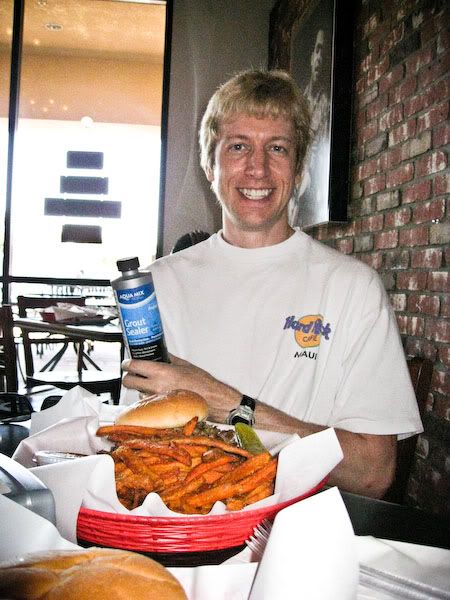 After lunch, Todd prepped and stained our front door.
This needs to be done on an annual basis, since our front door faces the west and you know how *SUNNY* San Diego is. The front door gets faded pretty fast. We had to keep the darn door open for the rest of the day for the door frame and door to dry, so we were essentially "trapped" inside our house and couldn't go anywhere. After door-staining, we both got into our big shower and sealed all the grout. We did one coat, then waited an hour, and did another coat. Then after that was dry, I sealed the river rock floor with a gloss sealant, waited an hour, then put another coat on.
Then Todd tried to install our reverse osmosis drinking water system under the kitchen sink.
That didn't turn out so well. We got a defective part that leaks. So Todd will have to call them and get some new parts. Like I've said before, it seems like nothing having to do with our remodel can go right the first time. So frustrating! (If I had a gritting-teeth emoticon I would insert it here.) After that, Todd cooked Greek Lamb Pilaf for dinner. I was too depressed to take a photo. Because that's about when I complained about the day being no fun. After dinner, we closed the front door and Todd took me to Dairy Queen, where he got his favorite butterfinger blizzard, and I got some sort of mint oreo blizzard.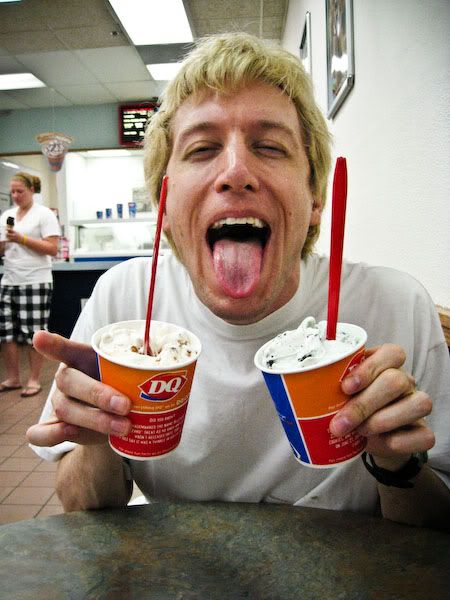 Because of practically spending the whole day indoors, I made some progress on the book I'm reading, Jodi Picoult's
Nineteen Minutes
. If you're on Goodreads too and wanna be friends with me, you can
add me
.