This is our backyard at dusk, right before the sun set. We actually bought our house because of the awesome backyard, but it's been a while since we've hung out back there. I think that needs to be remedied soon!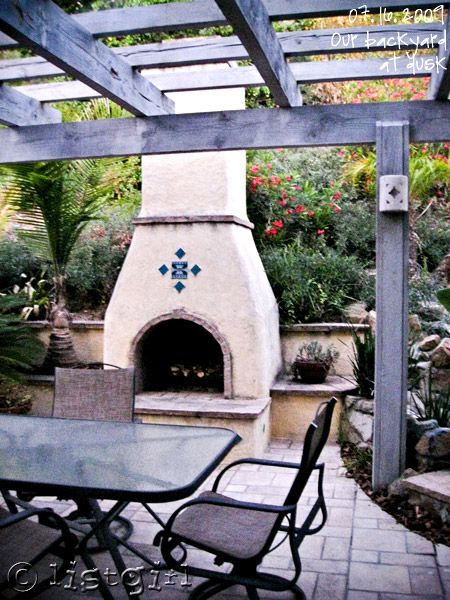 Let's play a game today! As you may know, I am on the site CT at
Pixel Gypsy Designs
, and have been for a year and a half. I love it there, it is one of the warmest and most fun communities. I love the girls there, they're like family. And it is a fantastic and under-discovered digi-store. So, here's the game. Go over to the
Pixel Gypsy Designs store
, and browse around. Pick a product that you like, and come back here and link me up to it in the comments to this post. I will accept comments/links until Sunday night 9:00pm US Pacific time. Then I will randomly pick three winners for a $5 GC to Pixel Gypsy Designs. Easy peasy, right? Get to it!