Our friends
AJ & Meera
gave us their Padres tickets for today's game against the Dodgers, because they couldn't go. So off to downtown's Petco Park we went for an afternoon of baseball. We parked for FREE on the street (Ash St. and 7th Ave.), with a view of the famed El Cortez. Saaaaweet!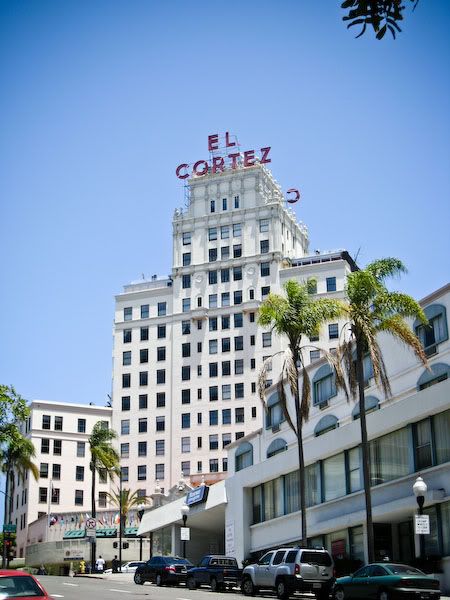 Then we walked a mile to the ballpark. It wasn't too bad, except for the hoards of Dodger fans who invaded our fair city. We walked into Petco Park and headed straight to the concession stands for the "Five for $5" deal. The Padres have a new deal this season, because of the recession. For $5, you get a hot dog, a drink, popcorn, bag of peanuts, and a cookie!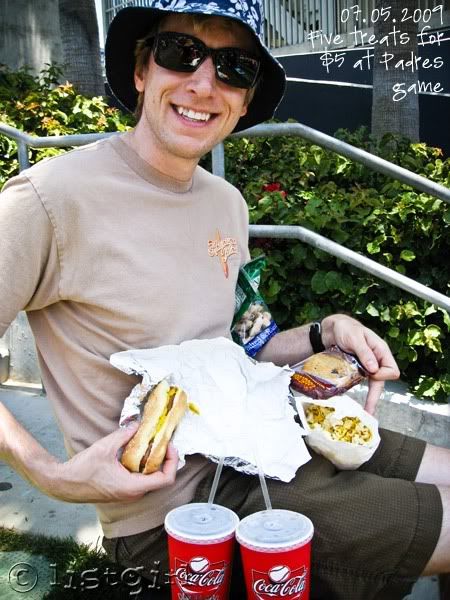 We saw some "Skytypers". It looks so cool in the sky. Yes, those are real, they're not photoshopped in by me, ha ha. They made this with five planes flying together simultaneously!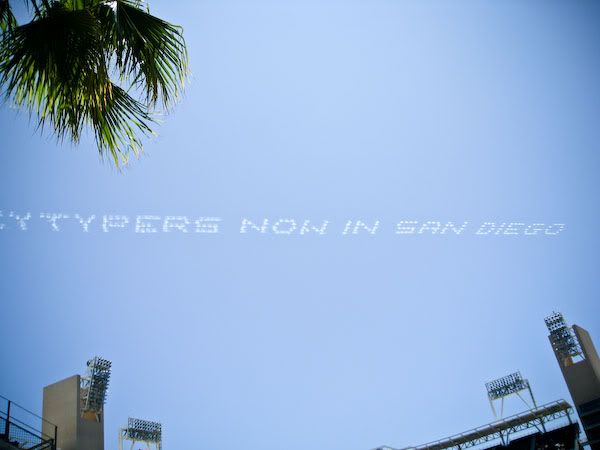 Good view of the park.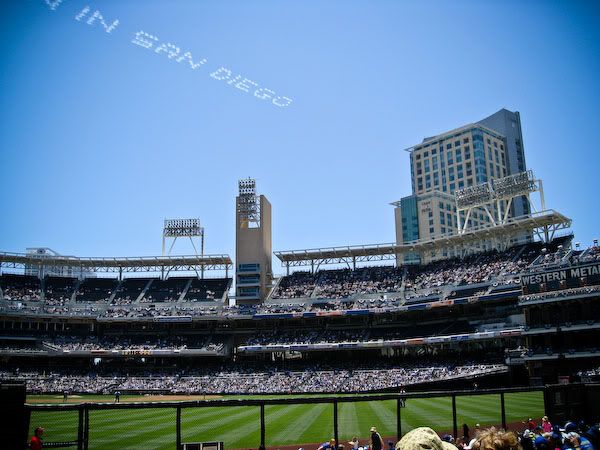 A long-armed self-portrait.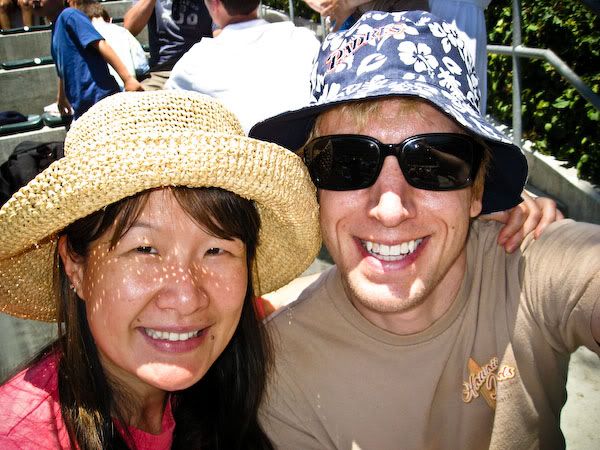 Unfortunately, the Dodgers hit several home runs, one of which fell into our section in the outfield. It was a ginormous home run of nearly 420 feet! This was our section. We took the photo after we left it to go see the game from other shadier sections in the park.
I think I like this view better. And it was in the shade.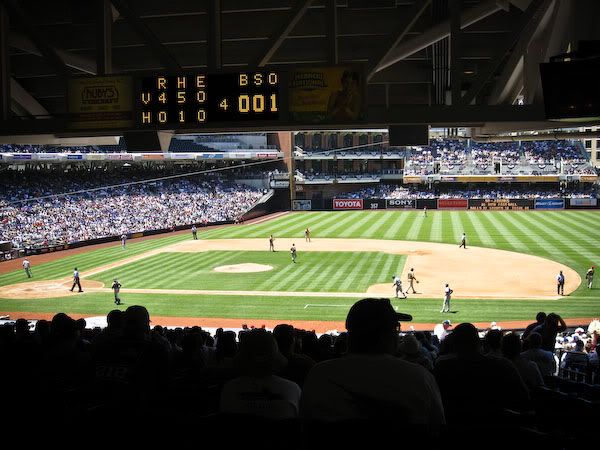 Check it out. I caught a photo with the ball in the air, after the pitcher threw it.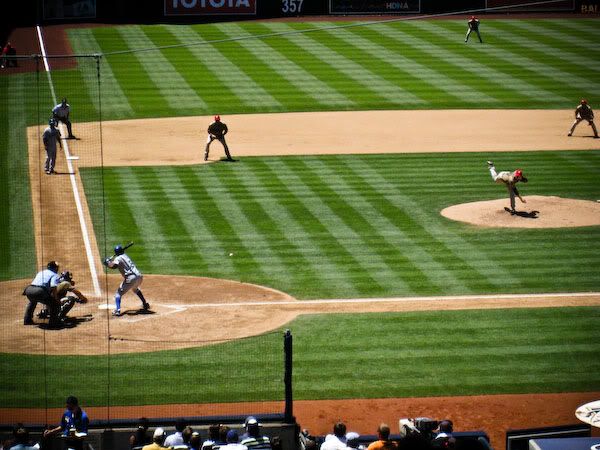 We left towards the middle of the game, because the Padres were really getting blown-out by the Dodgers. Plus Todd wanted to varnish the front door. So even though we worked on the house all day yesterday and didn't get to celebrate July 4th in a proper way, we got to do that today. Baseball, hot dogs, peanuts, popcorn, what could be more American? All that was missing was the apple pie. But WAIT! Fred and Annie next door called and asked us if we wanted some blueberry pie. Of course! This is the standard operation of how food gets delivered between us and our next door neighbors: over the fence!
Ahh... a red, white, and blue pie. Now I feel American.