I slept until 7:30am today, which made me a pretty happy girl. Since we had the day off work today, we drew all the shades before bed last night. I'm really sensitive to light, so it helps me sleep more. First thing in the morning, we dropped off Todd's car for an oil change. Unfortunately, they called later to say there's all kinds of things wrong with it and we'll probably have to do about $1,000 worth of work on it next week. We've had the car since Oct 2001 and it has over 120,000 miles on it, so we do expect to pay money to maintain it. I still hate it when it happens though. Right next to the mechanics was a McDonald's, so I got a holiday treat of a sausage egg McMuffin sandwich and McCafe caramel iced coffee for breakfast. I helped Todd make this
Balsamic Carrot Salad
, which we had for lunch with our leftover steaks from last night.
Todd did a ton of housework today. He sanded the bottom of our front door down. It had gotten wet and warped, so the door would get stuck when you try to open or close it. It was annoying.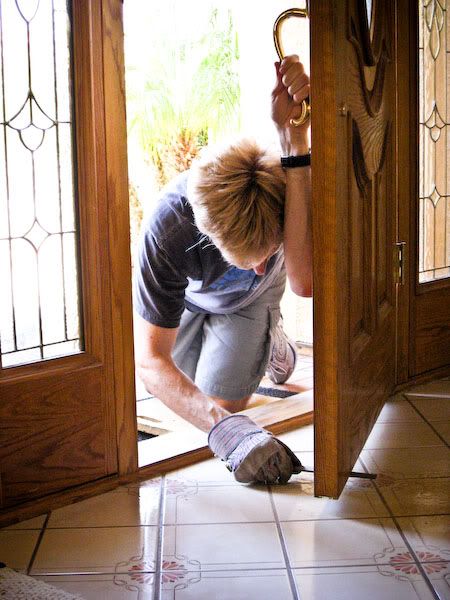 He also drained out all the crusty yucky stuff in the bottom of our hot water heater. He drained the dirty water from our jacuzzi outside.
We would fill the jacuzzi again, but San Diego is under a level 2 water restriction right now due to drought, so we would get penalized if we used too much water. I take that to mean that filling up a 500 gallon jacuzzi is not a good idea right now. Todd also put new mulch down in our front and back yard.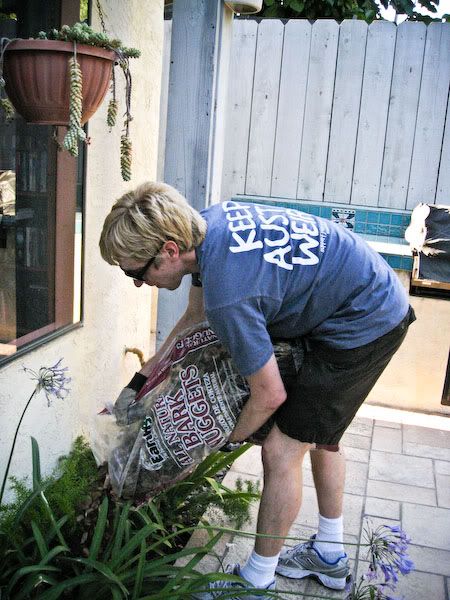 We had bought six big bags of mulch from Home Depot, but Todd said he needs another eight bags to complete the mulching. The funnest part of the day was the late afternoon, when we went two doors down over to Mel & Margaret's house for the neighborhood jam band party! Fred next door invited us a few weeks ago. Then Margaret next door to Fred stopped Todd at the mailbox a few days ago and invited him again. As you know, Todd plays piano/keyboard. Fred plays guitar, and Mel plays drums. They invited some other neighbors/friends, and we got a jam band going!
There was also singing involved. (Margaret, Mallory, and Maureen.)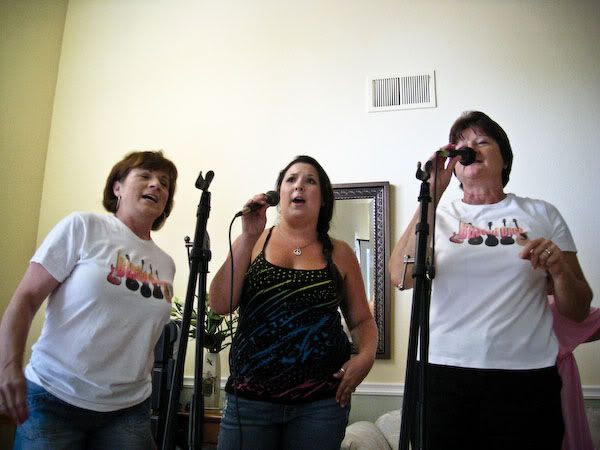 Margaret prepared lots of snacks, food, and drinks for everyone. Plus people brought stuff too.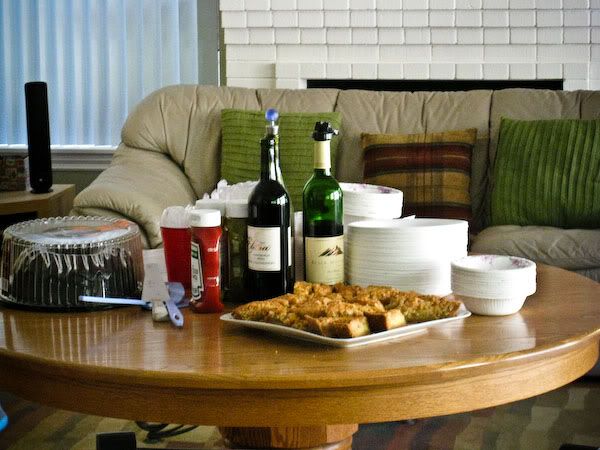 Remember my
blog post two days ago
, when I said I was swarmed by bees at Togo's parking lot? Both AJ and Lynnette made comments today about the Padres game last night, where the left outfield was
swarmed by bees
too! They had to stop the game for 52 minutes because of the bees! What the heck is going on with bees around here??? Now I'm scared to go to the Padres game this Sunday!