When it comes to Legos, I think we are all forever kids. Who hasn't played with and loved Legos growing up? Today Peppermint, Tom, Todd, and I went to
Legoland
to experience the Lego goodness.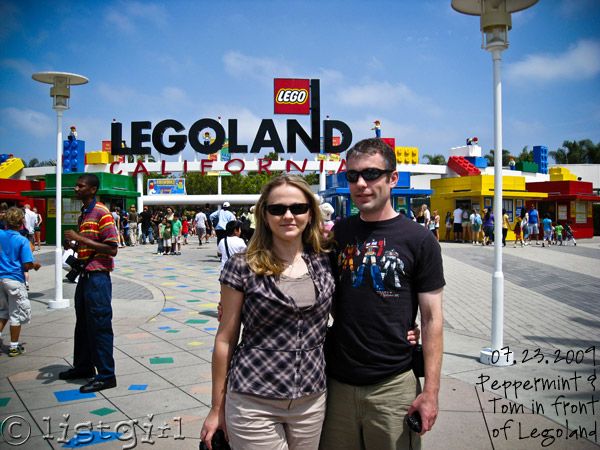 Upon entering, Todd decided to have a lightsaber fight with Darth Vader.
In our opinion, the highlight of Legoland for us grown-ups, is definitely
Miniland USA
. They re-create many cities in the U.S.A. with Legos! Their re-creation of Las Vegas was truly incredible.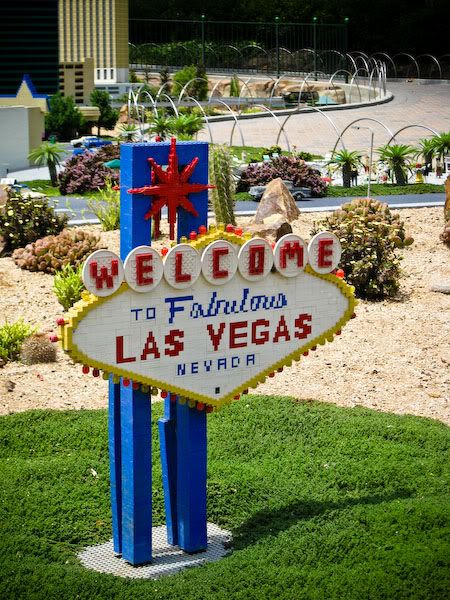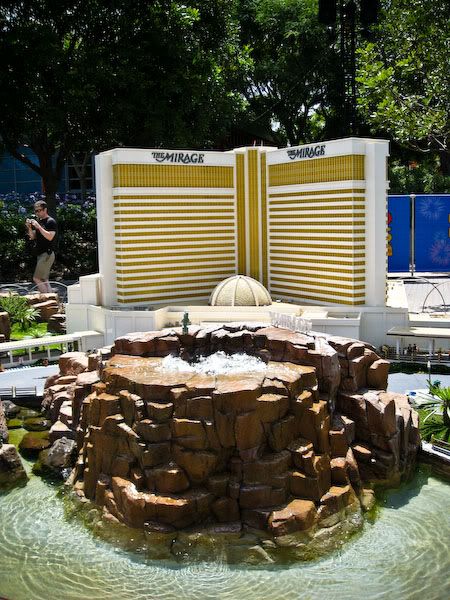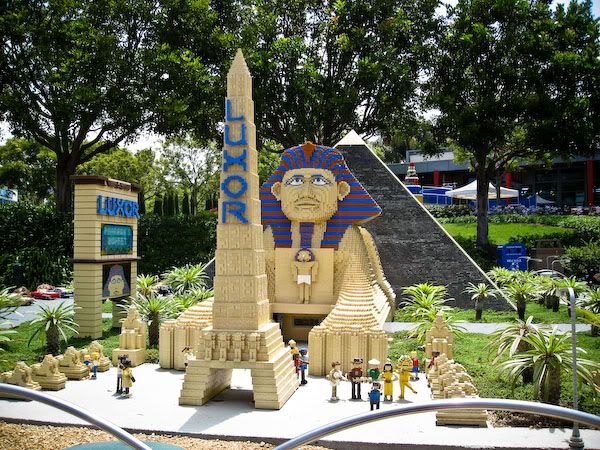 Next we headed to New York City.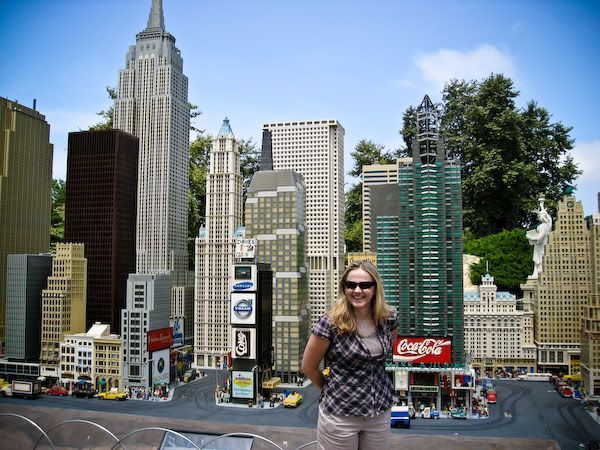 I tried to be godzilla, but I wasn't fierce enough.
Mardi Gras parade in New Orleans.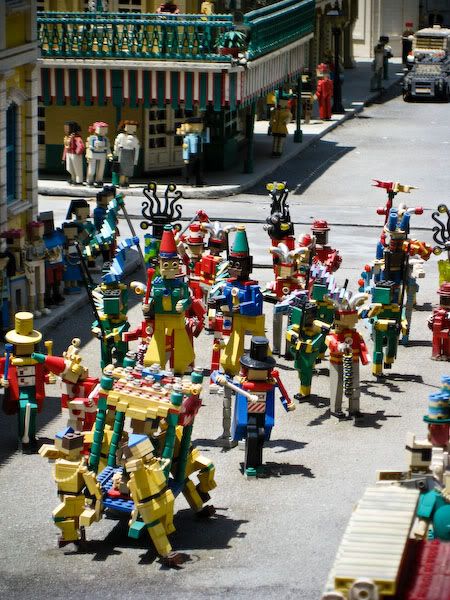 The streets of San Francisco.
Our nation's capitol.
Down to the detail of Barack Obama being sworn in as president.
This is the workshop where they built all this stuff!
Peppermint and Todd went on a ride. Tom and I were, how shall I put it? We were scaredy little wienies. I get dizzy easily, I don't know what Tom's excuse is. So it was just Peppermint and Todd.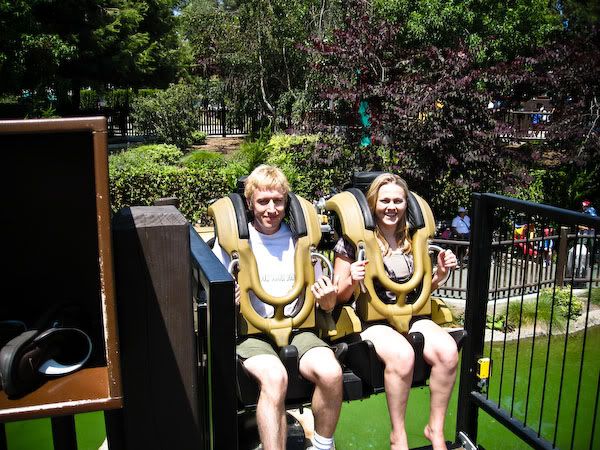 They were tossed about left and right.
But they didn't get dizzy, so I guess they were the right people to send on the rides! Todd and I went for the tamer fun of sliding.
Sigh. Boys will be boys.
We left Legoland around 3pm, because we still have other fun spots to hit! For one thing, we wanted to show Peppermint and Tom our favorite place to run,
Swami's in Encinitas
. The cliffs there provided gorgeous views. The surfers were out in full force today.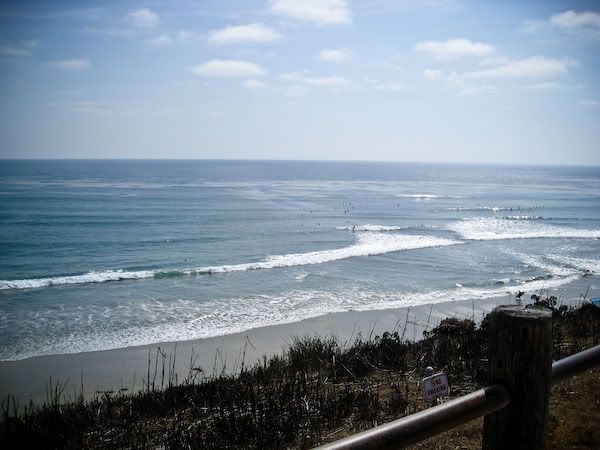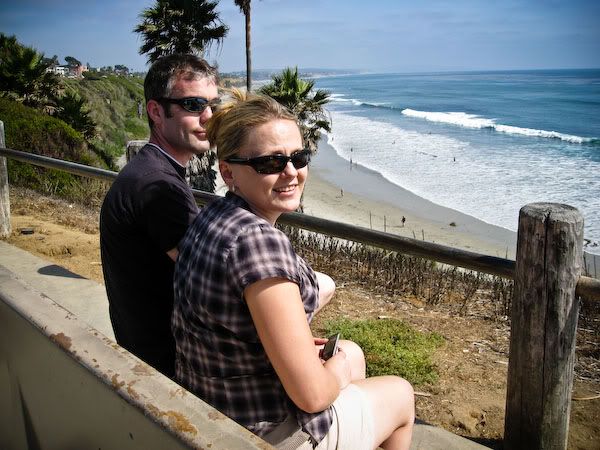 Next was a place that I promised Peppermint I'd take them when they came:
Cupcake Love
.
Then we went to the
Cedros Design District
in Solana Beach and browsed around the quirky, handmade consignment shop
Leaping Lotus
. Peppermint found some interesting masks to try on.
Then it was dinnertime. You can't come to San Diego without having some fish tacos, so off we went to
Rubio's
.
I think the fish tacos were a big hit! Then we drove to Qualcomm Stadium, where we waited to get on the trolley train to go downtown.
We brought some snack foods and our blankets. We were going to the San Diego Symphony Pops concert featuring
music from video games
! We ended the evening watching the sunset and listening to awesome symphonic video game music and eating our snacks.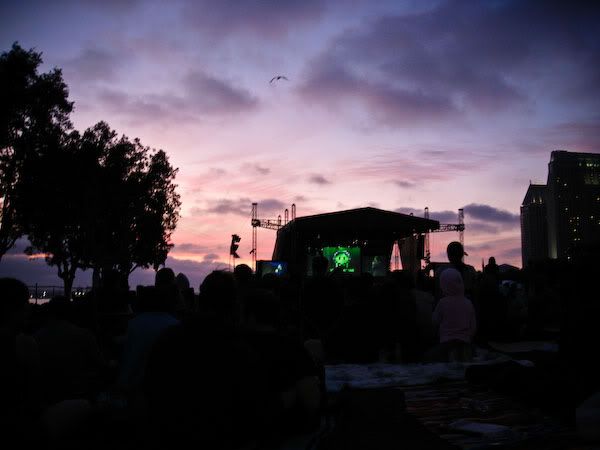 Today was pretty exhausting because we were out for 12 hours straight. Tomorrow will be another big day, so I must rest up now. Come back tomorrow for more San Diego adventures!