This morning we took Peppermint and Tom to Road Runner Sports, because it's the largest running store in the world! Tom and Peppermint got their running gait analyzed via video so they can be sure to wear the right shoes for their feet and how they run.
After RRS, we took them to La Jolla so that we can introduce them to some
Burger Lounge
love. Our favorite burger place didn't disappoint. I'm fairly certain Peppermint and Tom felt the Burger Lounge love.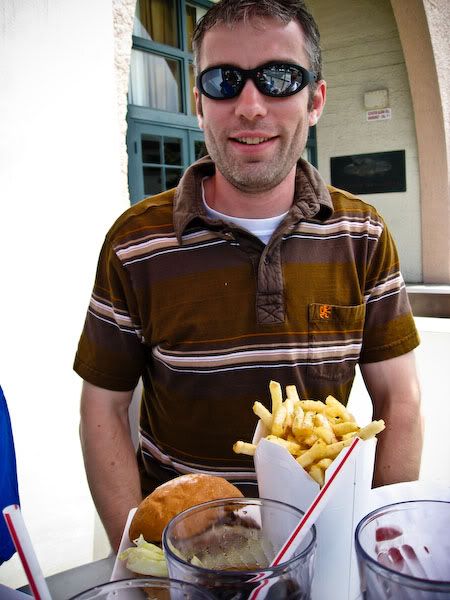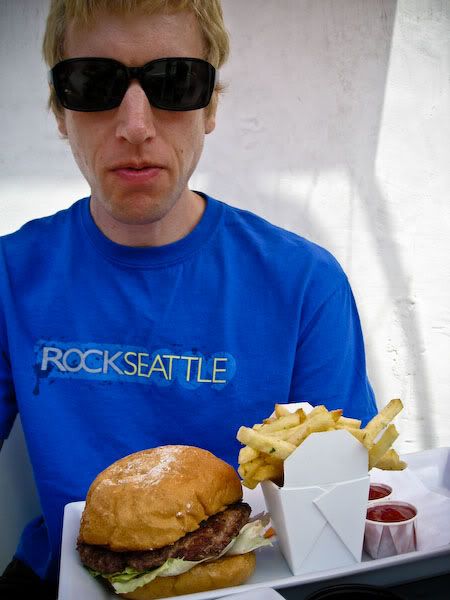 Our men and the burgers. What else could we want? Heh heh. After Burger Lounge, we walked to La Jolla Cove.
This little guy was hamming it up for the camera.
Today the surf was extra big and extra rough. It made for some dramatic photos.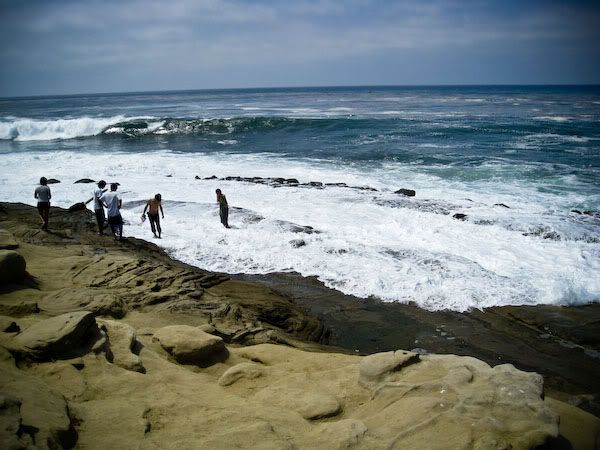 I took a few photos of Peppermint & Tom. They were brave and went way out there on the rocks. I think they turned out really awesome!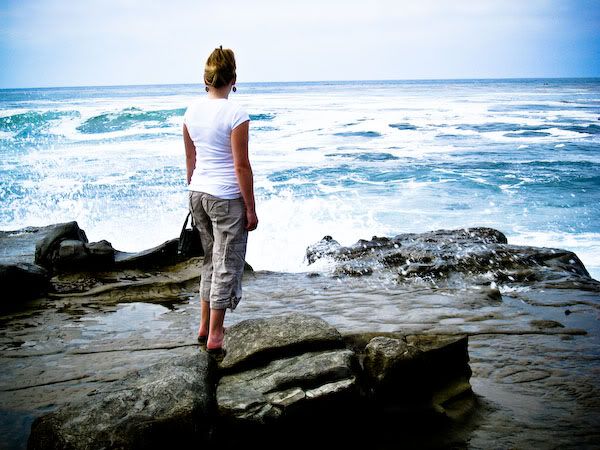 Then we walked over to see the seals.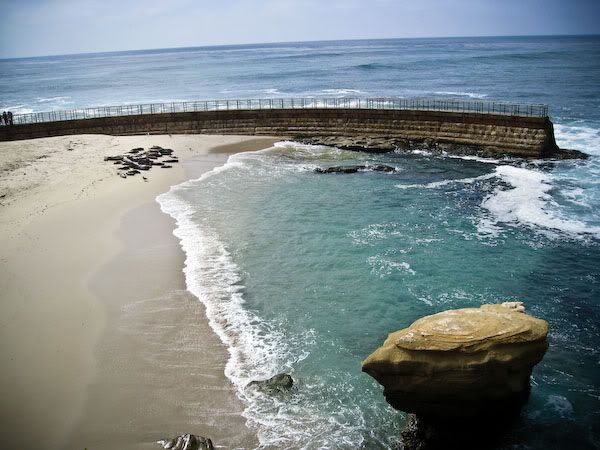 Peppermint took this photo of Todd and me. I love how bright and colorful it looked. And sunny.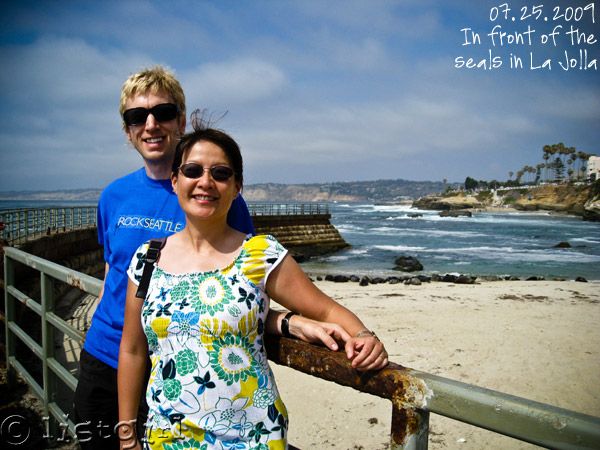 Then we drove over the Coronado Bridge to
Coronado Island
.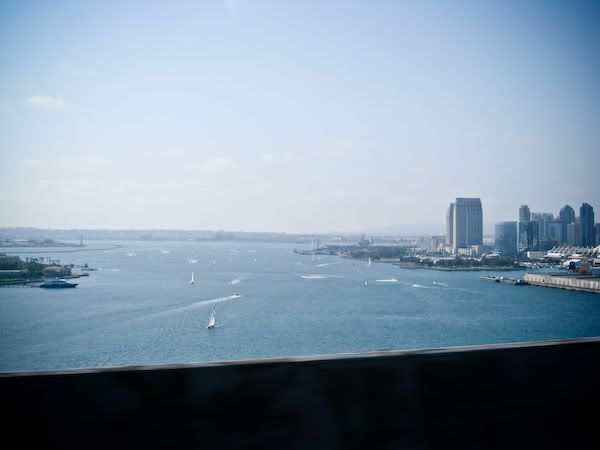 It really is an isthmus, but the locals call it island. We walked around
Hotel Del Coronado
, which is a very famous and classic hotel. We all had some ice cream at Moo Time inside the hotel. We saw a couple of beautiful weddings in the courtyard of the hotel and on the beach. It was a picture-perfect day for it.
After the sight-seeing, we came home and Todd cooked
Spicy Sweet & Sour Chicken
for dinner (I helped a little, heh). Then the four of us played Super Smash Brothers and Mario Kart on the Wii. Then Todd made some awesome rice crispy treats and we scarved them right up. Today was a perfect mix of rest & relaxation, enjoying good food, and sight-seeing. :)