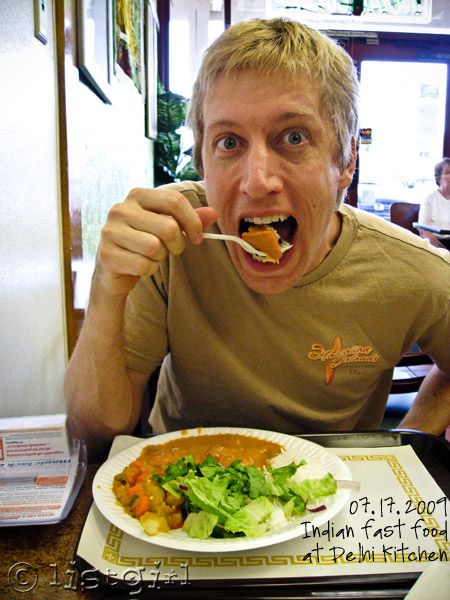 Todd and I love to go to Delhi Kitchen. It's yummy and fast Indian food, owned by a family. That's where we went tonight, before a trip to Target to get household cleaners. Looking forward to a weekend of cleaning? Yep! Some very special people are coming to visit next week.
I haven't forgotten about my series of posts evaluating how I'm doing with my goals this year. They will continue in a couple of days.
Lastly, don't forget to enter into my Pixel Gypsy Designs $5 gift code giveaway contest
here
. You can post your links in the comment section of that post until 9:00pm US Pacific time on Sunday night. It's really easy. Don't be shy! I'm giving away three $5 gift codes!