Today we went to
Comic-Con
with Peppermint & Tom. This was a very exciting day for Tom because he'd been wanting to go to Comic-Con for a long time. San Diego is famous for this annual convention, and about 150,000 people come for Comic-Con every year. We drove to Qualcomm Stadium and took the trolley to downtown again.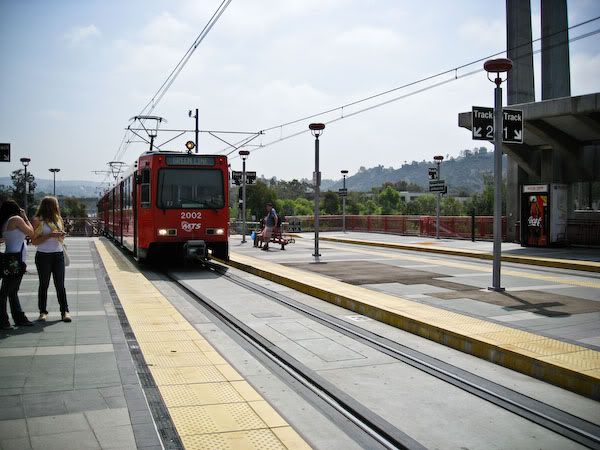 Peppermint and Todd on the train.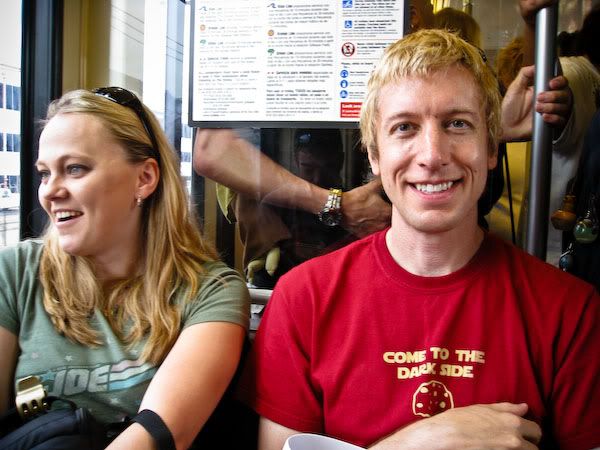 Once inside the convention center, we took the escalator up to register and get our badges.
Tom and Todd were very excited and ready to get started.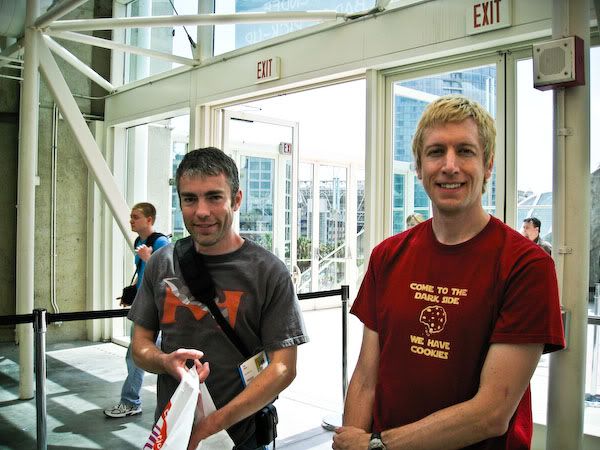 The exhibition floor was HUGE with very fancy displays.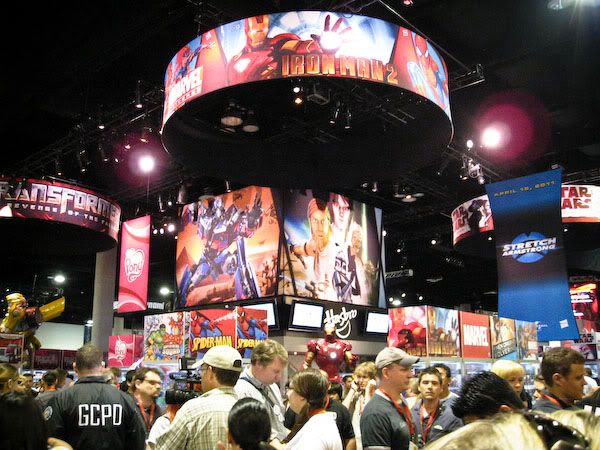 Todd with Bumble Bee from The Transformers.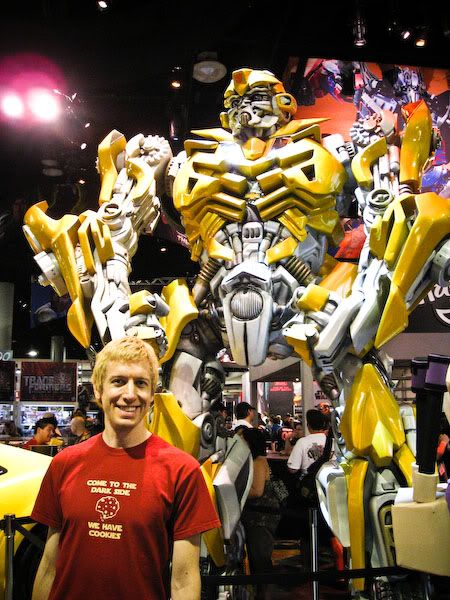 One of my favorite childhood cartoons in Taiwan (but it's Japanese): Mazinger Z!
I was excited, because do you know who was sitting in the background in the photo, signing autographs?
It's none other than
Peter Mayhew
, Chewbacca in the Star Wars movies! Todd caught a photo of someone in a Captain America costume.
Me with the spies from
Spy vs Spy
(Mad magazine).
Todd saw a woman in Wonder Woman costume.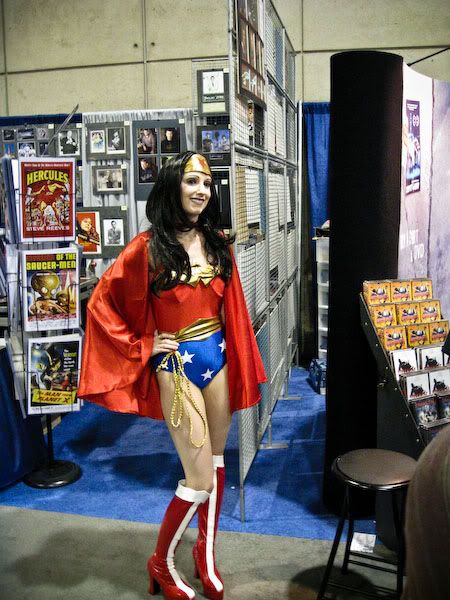 Todd with R2A6 from Star Wars: Phantom Menace.
Todd found Waluigi from Super Mario Brothers.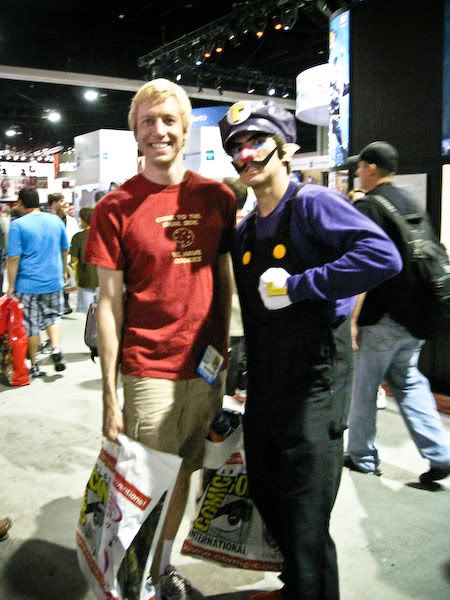 When we were leaving, Todd saw this guy from Rotten Tomatoes. Peppermint kept telling Todd to go take a bite out of the tomato, so he did!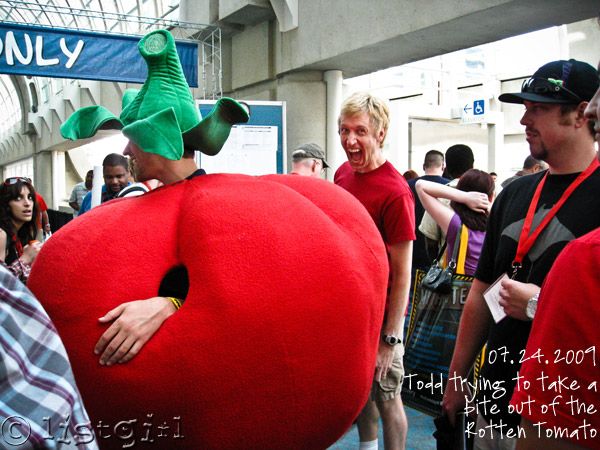 This photo makes me laugh really hard, LOL. After a good six hours at Comic-Con, we were tired, so we left and went to dinner at Nozomi's. We had sushi there and it was all delicious, except that both my sushi and Peppermint's sushi were very spicy. Hers even spicier than mine.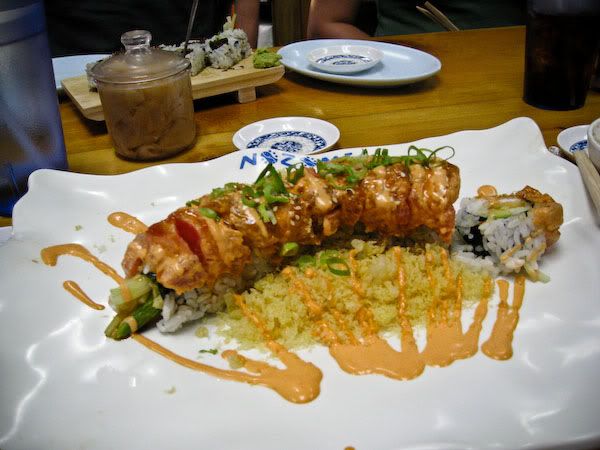 Then we took them to Tea Station, where we introduced Tom to
boba milk tea
.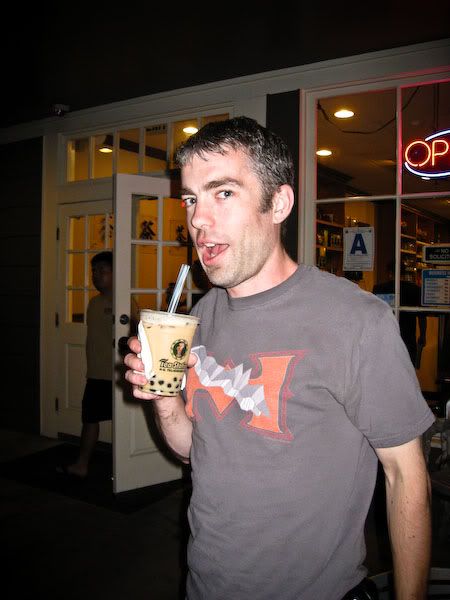 He said he found it "interesting". We had a lot of fun today, but it was also very exhausting. I'm betting tomorrow's adventures will get a late start as we all get some beauty sleep tonight!