This was the sunset at the end of our street today, looking out west toward the Pacific Ocean. A closer look revealed a hot air balloon.
Usually there's at least 5-6 hot air balloons... today I didn't see as many. Looking east and up the hill, from the same vantage point.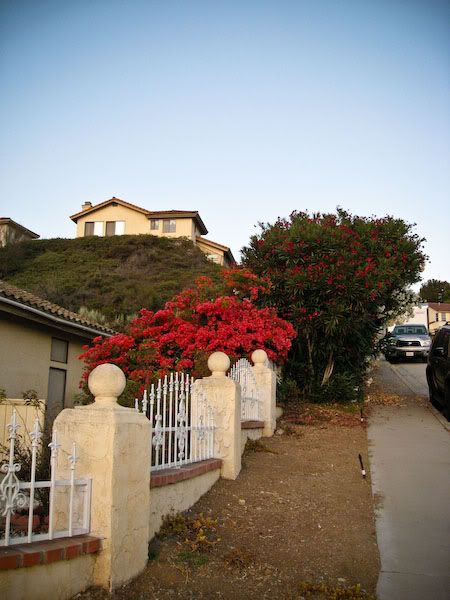 After three weeks of higher than normal temperatures, we finally cooled down today to mid-70's, which is our norm. It felt so good and breezy! I'm excited to run tomorrow morning in this cooler weather... partly because I shared this delicious molten chocolate cake with Todd tonight at Chili's.