Driving in rush hour to the beach after work: free but irritating. Four gallons of gas: $13. Stuffing myself into a wetsuit: five minutes of discomfort & embarrassment. Two carne asada burritos: $9 Surfing with good friends: Priceless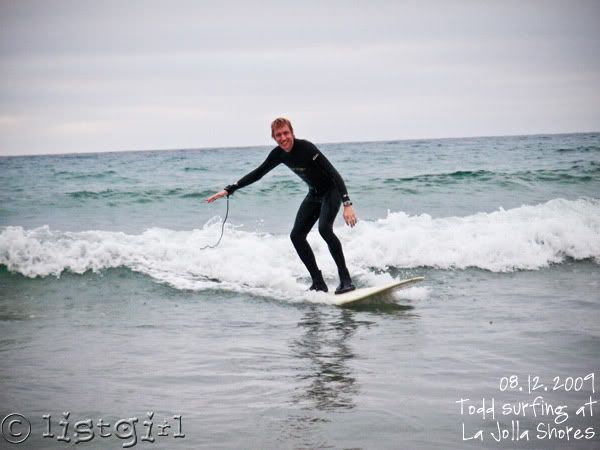 Even though the waves were small today, we had so much fun surfing and boogie-boarding at La Jolla Shores with Sally & Brian. Todd stood up and rode a couple of small waves, even though he hadn't used his surfboard in like, four years! I dunno why we haven't done this the last couple of summers, but thanks to Sally's invitation two weeks ago to spur us, we've gone twice now this summer. When we first got there, we saw that it was very cloudy. I thought I wasn't going to get any good photos, but they turned out alright. Here are the boys carrying their surfboards to the water.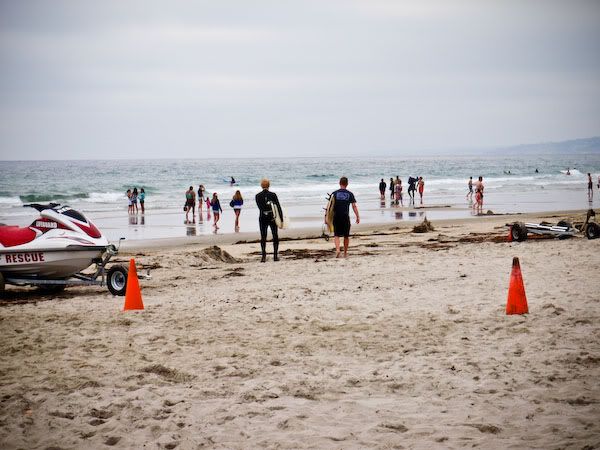 I only caught a couple of waves on my boogie board today. The waves were pretty darn flat. I caught a nice pic of Sally.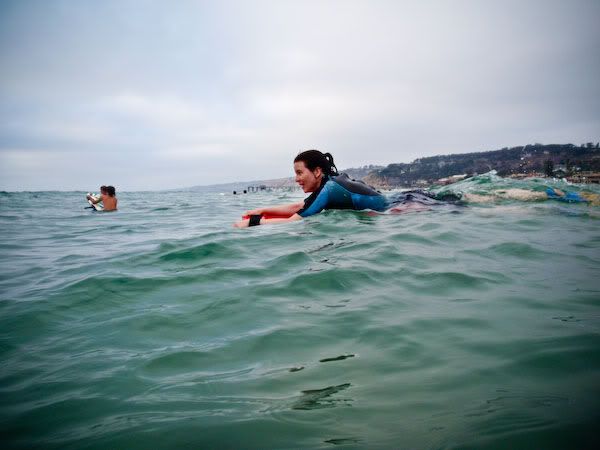 After Sally and I rode around the waves some, I saw Todd on the beach.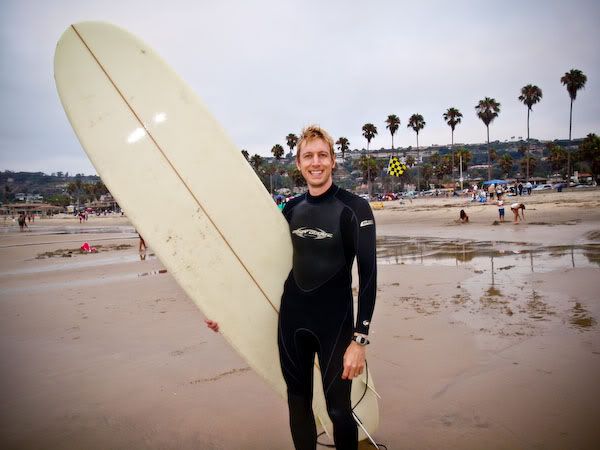 He wanted to see if I wanted to go check him and Brian out, and try to catch a photo of him surfing. So I obliged.
Not too bad for a boy from Ohio, eh? The beach was pretty, even though it was cloudy today.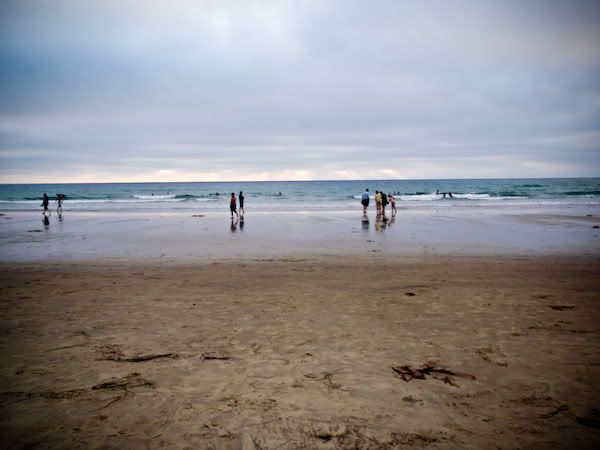 As we left, I took one last shot of Todd leaving with a smile on his face. And funny hair. :p
Long live summer!