Today Sally, Lara, and I had a girls day out to Coronado Island. I have been friends with these two since we were twelve years old and met at Foothill Middle School in Walnut Creek, CA. I am so blessed to still be good friends with them, after ALL these years! (And I told them that too. :) And what are the chances that we all ended up in San Diego?! Getting to go to the
Hotel Del Coronado
for the second time in two weeks is a huge treat. I can't remember the last time that happened.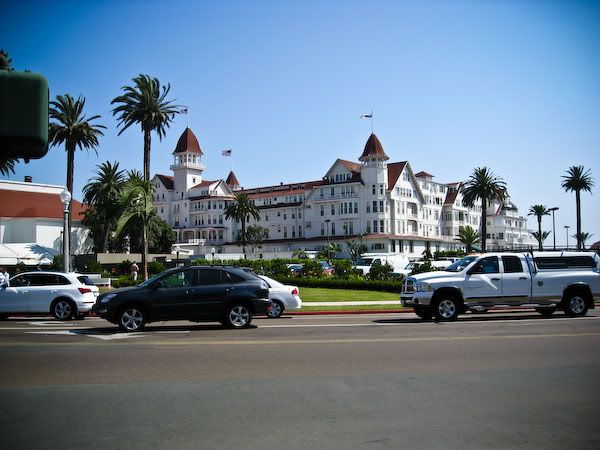 Lara and Sally, with the ocean view in the background.
Long-armed photo of the three of us.
It was a really gorgeous and clear day. The beach at Coronado is always in one of the "
top ten beach
" lists, because the sand is so soft, and the beach is super-wide and long.
Lara & Sally in front of the famed round roof.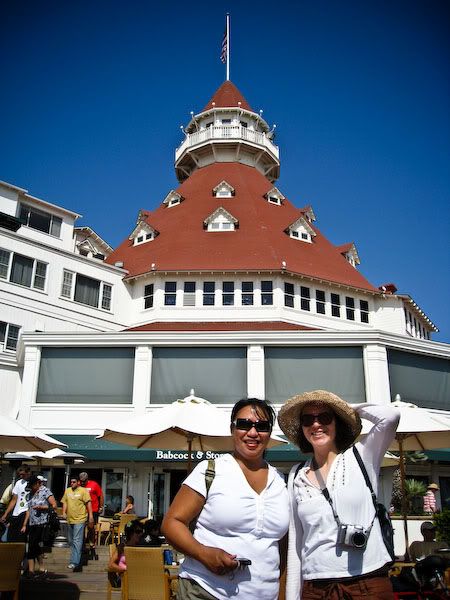 Sally found out that between 4pm and 7pm, it's happy hour at the famed
Babcock & Story Bar
inside Hotel Del Coronado. So we showed up at 4:02pm, LOL.
(The waitress took a very dark photo, so this was the best I could do...) We got a Strawberry Lemon Drop, Spa Treatment (the green one), and a Berry Lemonade.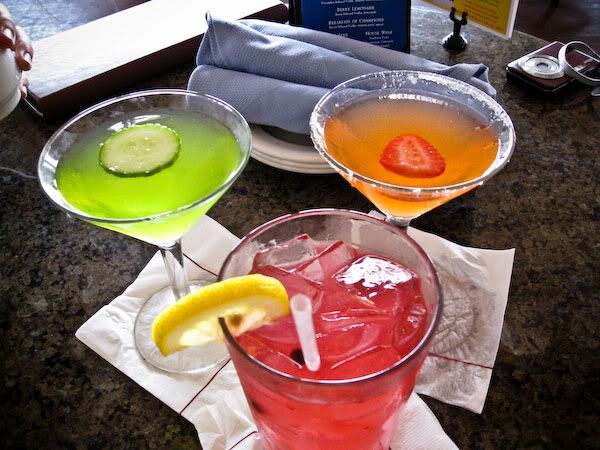 Very colorful eh? Then we shared fried calamari and crab & cheddar ale fondue.
Then we stepped out onto the fabulous deck outside by the pool, and I found out the place to stand for the "postcard" shot.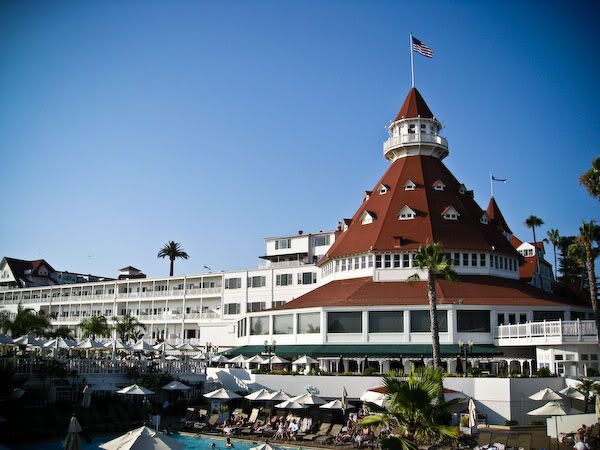 We didn't eat dinner because we were obviously kinda full already, but we couldn't skip
Moo Time
when we passed by it, so we each got some ice cream.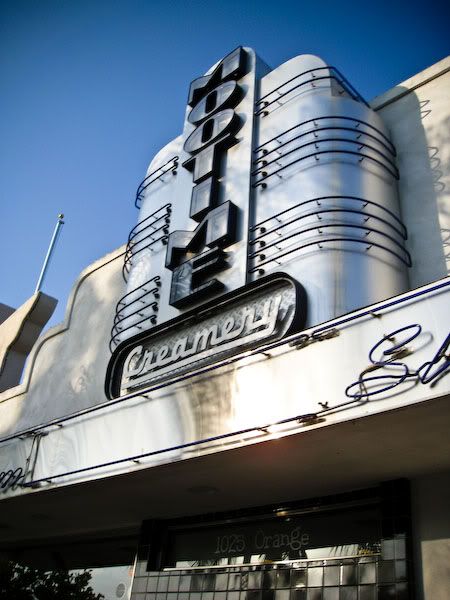 I had so much fun with my long-time friends. And now Lara is moving closer to me! I can't wait to see her more!