If you watch Grey's Anatomy, then you know what I'm talking about. Meredith's "person" is Christina Yang. My "person" is Meera. She's the friend who loves me unconditionally. I can just be myself and voice my opinions. I can tell her my fears and doubts. She is my sister-in-Christ and prays for me, even without me asking her to. She tells me "I love you" without embarrassment. She hugs me and holds my hand in public without embarrassment. We share big belly laughs and tears of sorrow. She was the first person I called when I found out my mom's cancer was terminal. She's staunchly supportive and always wants the best for me, without competition. She's my "person". And I haven't seen enough of her lately! Luckily, we got together for lunch today, which turned into a long discussion about life and theology, which was okay by me.
Tonight Todd and I made homemade tacos, including homemade tortillas!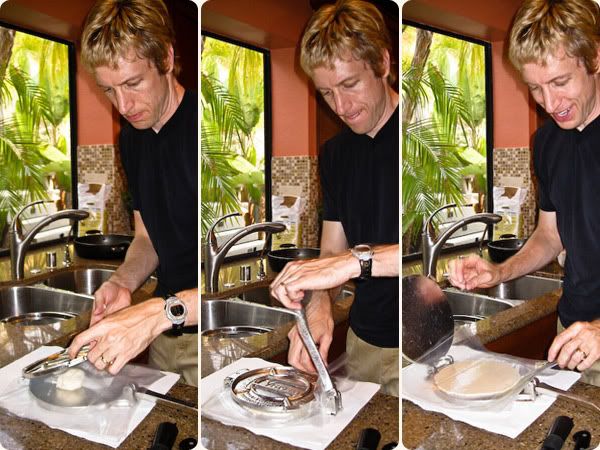 We got a new tortilla press, because our old one broke. So we have been without fresh tortillas for months! Anyways, the sequence goes like this. First you mix the
masa de harina
(corn flour) with warm water. (The amount of water is very important. You'll need to experiment to make it right.) Then you roll pieces into balls. Then you cover the tortilla press with plastic (we cut up big zip lock bags) so that the pressed tortillas don't stick to the press. Then you press down a couple of times and you have a raw tortilla! We made a variation of the
Zippy Black Bean Burritos
, except we added some ground beef, and had tacos instead of burritos.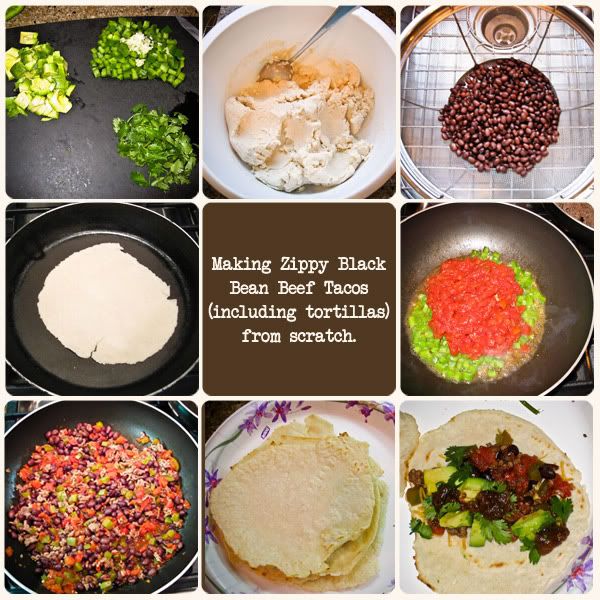 The end result is oh so yummy, with veggies and fiber, lots of flavor, and not so bad for you!