I ran 5.89 miles today, but I didn't mean to. When I met up with my West Coast Road Runners group at Mission Bay High School at 7:45am, our coach told us the route was for a five mile run. We would go west on Grand Ave., left on Fanuel, go around Mission Bay, right on San Jose, run on the Pacific Beach boardwalk, then right on Grand and go back to Mission Bay HS. Well, San Jose wasn't very well marked, so almost everyone ended up turning right at El Carmel, which was the turn for running six miles. So I ran an extra mile. Somehow that made me a little annoyed, LOL. This wasn't the first time that I ran an extra mile because of missing some turn on a route. The sun did not come out at all during our run, which is how I like it. Running in the sun is not my favorite. However, I was expecting an ocean breeze while running at Pacific Beach, and I got... no breeze. Seriously? How could there be no ocean breeze on the beach? This made the extra mile even more annoying. The air was pretty thick today, and I sweated a lot. Starting out on Grand Avenue.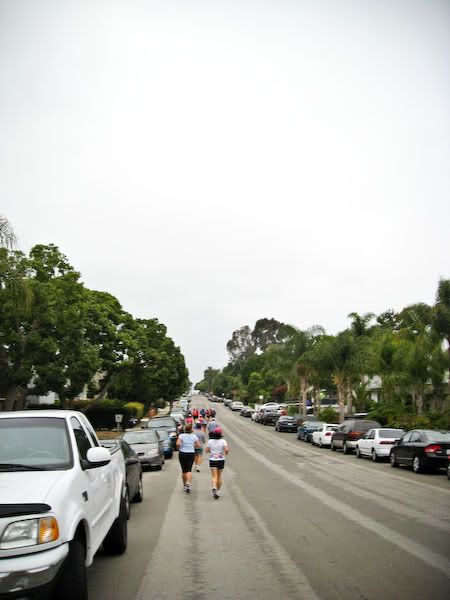 The bay side of Mission Bay.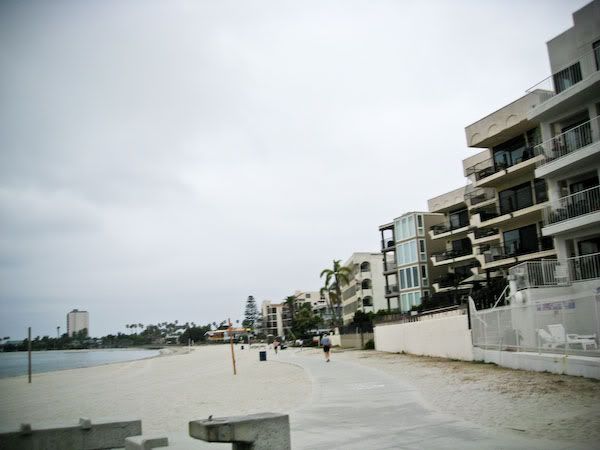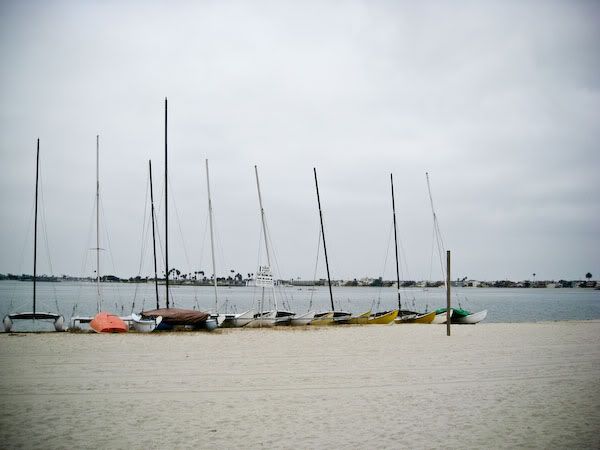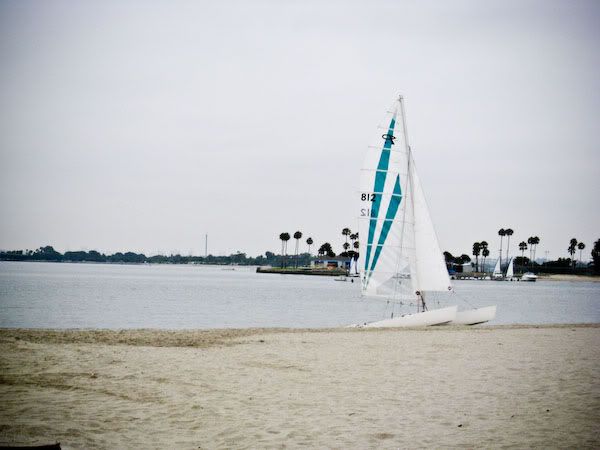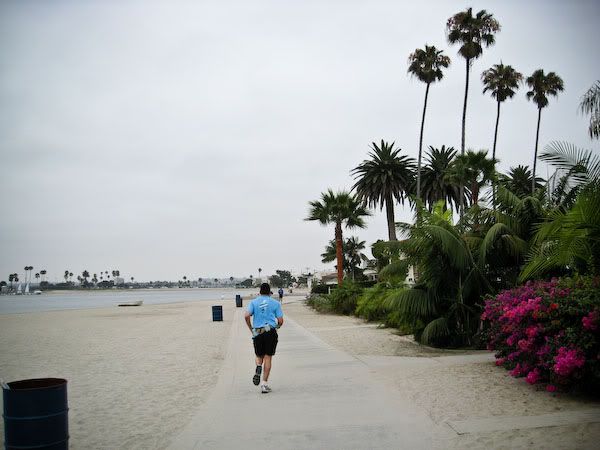 Pacific Beach boardwalk.
Todd started out with Yaiza, but turned around at two miles. He was feeling okay but didn't want to run six miles and risk getting injured. So he ran a total of four miles and waited in the parking lot at Mission Bay HS for me. When I ran in, he took a photo of me.
Distance: 5.89 miles Time: 1:06:58 Avg Pace: 11:21/mile Calories Burned: 575