I was hoping to make tonight a quick blog post because I am so wiped out, but then I realized I had so many photos that it wasn't going to be a quick post. Today we ran with West Coast Road Runners from La Jolla Shores to Windansea Beach, and back. The whole run was pretty cloudy, but very humid and windless, until the last couple of miles, when it got hot and sunny. Todd got some better photos than I did, so I'm showing many of his photos, LOL. Here we are starting out at La Jolla Shores. This is the same beach where we went boogie-boarding last week.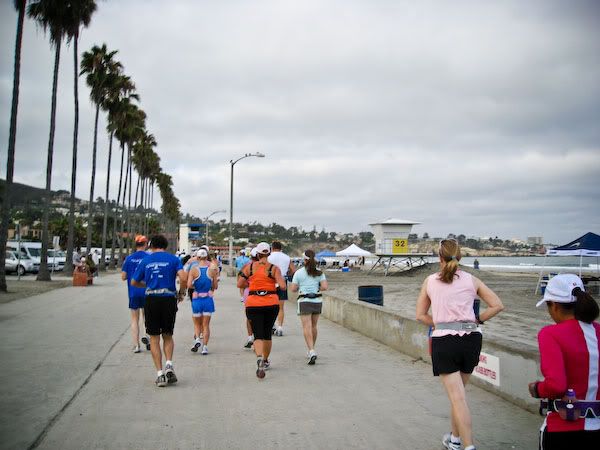 The run was pretty hilly with lots of ups and downs. This was an uphill climb.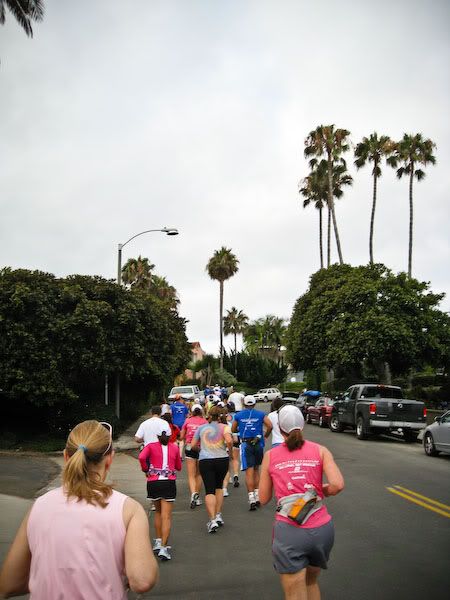 Then we ran on a foot bridge and climbed onto a steep trail.
So that we could be rewarded with views like this.
We ran along the path at La Jolla Cove.
Which meant we came upon the seals at Children's Pool.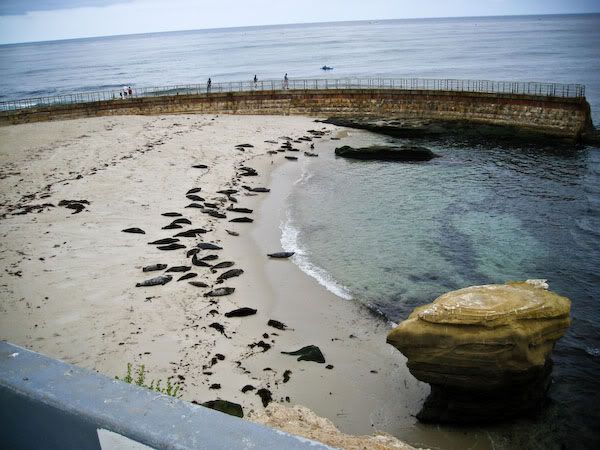 When I got into Windansea Beach, Todd and Robert's group passed me. So I sprinted ahead and took a photo of them.
Then they ran off, because they're faster than me. But not before Todd took a photo of me.
Some more of Todd's photos.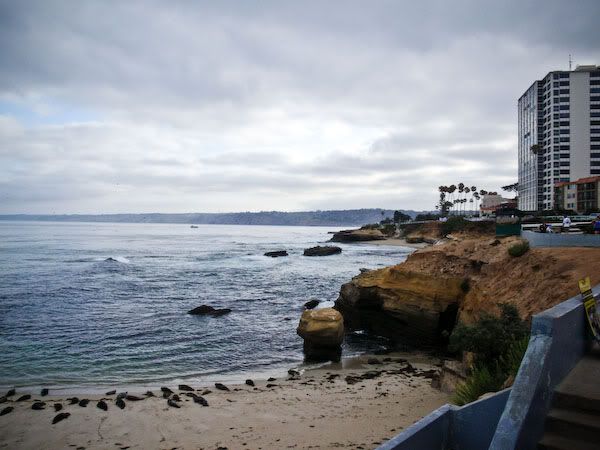 These are quintessential San Diego summer scenes. I think Todd captured it perfectly with his camera at the end of the run, when the sun came out.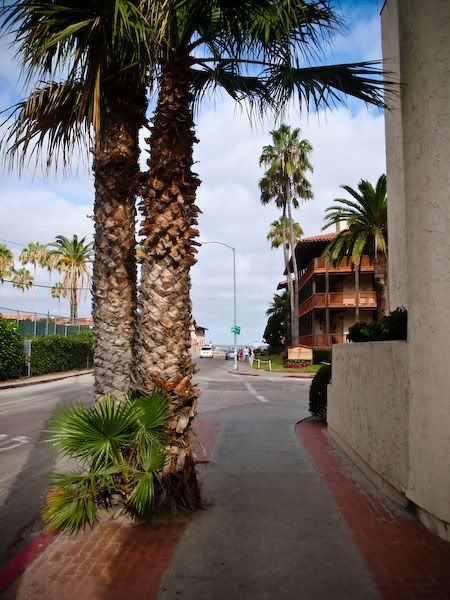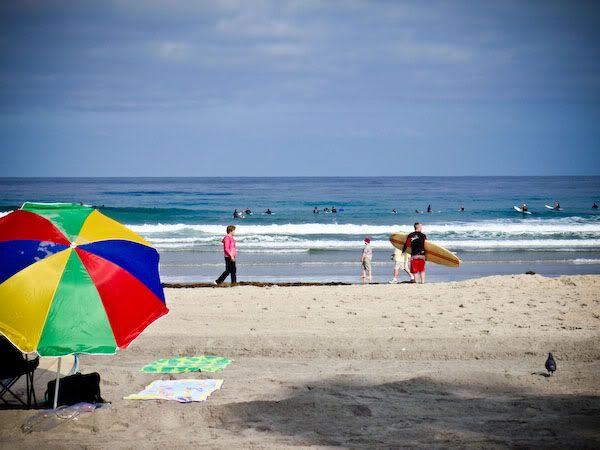 Miles: 6.05 Time: 1:08:55 (hilly!) Calories burned: 572 Avg Pace: 11:23/mile Total ascent: 972 feet Total descent: 995 feet The stats come from my
Garmin Forerunner 205
GPS watch, which I will discuss in a different blog post about running gear. This evening we were so fortunate to have
Anne
and Gilbert come over for dinner. It was their first time over since our kitchen and bath remodel was finished. We enjoy the fun conversation with them every time we get together!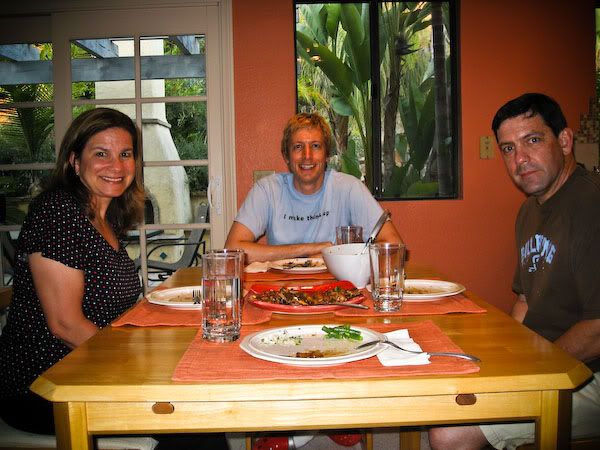 We made
Seoul-ful Chicken with Minted Cucumbers
.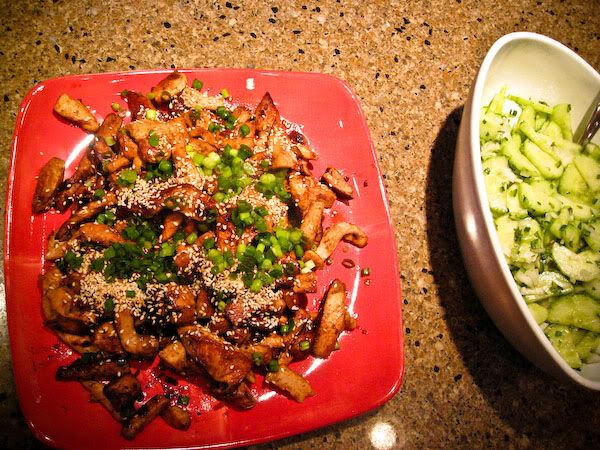 And
Green Beans with Garlic Vinaigrette
.
And they brought over a lemon pound cake with the secret ingredient of yogurt. It was SO delicious that I ate way more than I should have. Anne said this was a recipe from Barefoot Contessa.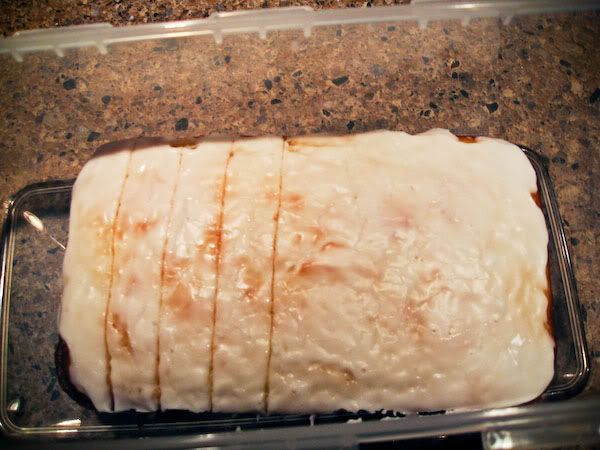 Sorry about the long, photo-heavy post. Now it's bed-time for me. I'm sure I'll fall asleep as soon as my head hits the pillow!