Since Todd is away for training this week, I could have eaten cereal for dinner, or gotten an In-N-Out Burger, but I decided to cook for myself instead. When The Todd is away, I can cook stuff that he doesn't eat, heh heh. Like... shrimp stuff, egg stuff, mushroom stuff, or stuff with cheese! So that's what I did tonight after work. I made
Baked Ziti Casserole
.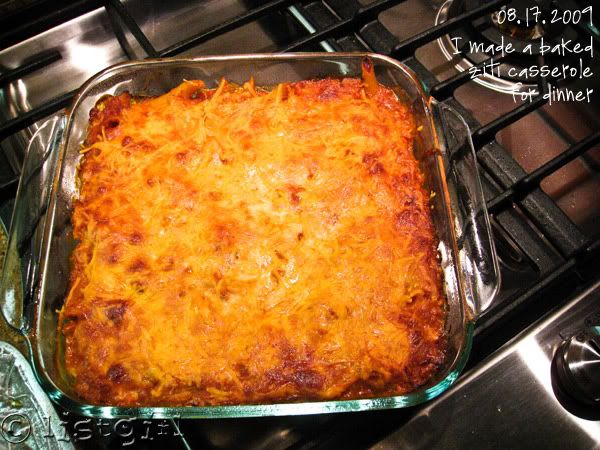 I used a marinara sauce that Todd had made from scratch and froze.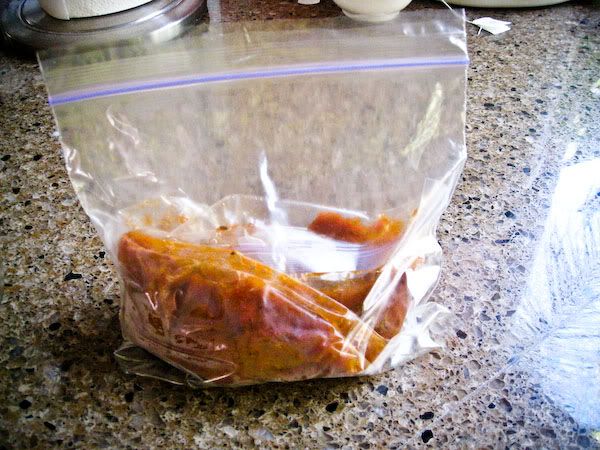 Although, it wasn't enough, so I had to add some sauce from a jar. My serving. Mmm... good!
Now I have enough leftovers to eat for dinner tomorrow night, which is perfect, since I'll be home late from the gym and won't have time to cook. :) I made this layout for a challenge I'm hosting at
Pixel Gypsy Designs
for August. It is a technique challenge and I decided to do a short tutorial on how to make a sticker. You can see the details
here
.
Full credits
here
. If you participate in the challenges at Pixel Gypsy Designs, you earn points that you can redeem for coupons. And the points roll over from month to month, so no worries about completing a large amount in a month to get the points. You can see the challenge rules and details
here
. Also, Ami Collofello is having a
retirement sale
on some products and they're 80"% off! You gotta check out the
Vintage Tee Papers
&
Elements
, because it's one of my favorite kits of hers!