Todd was in a really good mood today. But then again he usually is, LOL. Today was the kind of day where we had no place that we HAD to be at, and nothing that we HAD to do. We cleaned the house for hours yesterday so that today would be obligation-free. Todd said it's been a while since we've had one of these days. In the morning we went to Kohl's to see if we can find some new bedding for our bedroom. Our bedding went with our old color scheme and now that we have blue shades in our bathroom, we thought we would change up the colors to match in the bedroom too. There was no bedding love at Kohl's. We want to get duvet covers, not comforters, and they didn't seem to have very many there. If you know of a place (physical or online) where I can get nicely designed duvet sets for a reasonable price, lemme know! After Kohl's, we wanted to go to this Thai restaurant where they serve one of our favorite dishes, the Crispy Mock Duck Salad. Thai place was closed for lunch on Sundays. Our backup place was California Pizza Kitchen, so we went there and ate some pizza. I really liked their artsy pizza box art on the wall, so I took a photo of it.
We each ate 2/3 of our pizza and got the leftovers in a pizza box to take home. Except we left the box on the table because we were so engrossed in our conversation. We were sad to find no pizza box in the car when we got home! :( We went to Costco to get some chicken. They have big packages of chicken breast for cheap there. Todd always buys a bunch, then trims them and freezes them in meal-sized portions. Then when we cook a dinner that involves chicken, we just thaw them and they're ready for cooking, no trimming involved. We're also suckers for the big huge containers of fruit at Costco.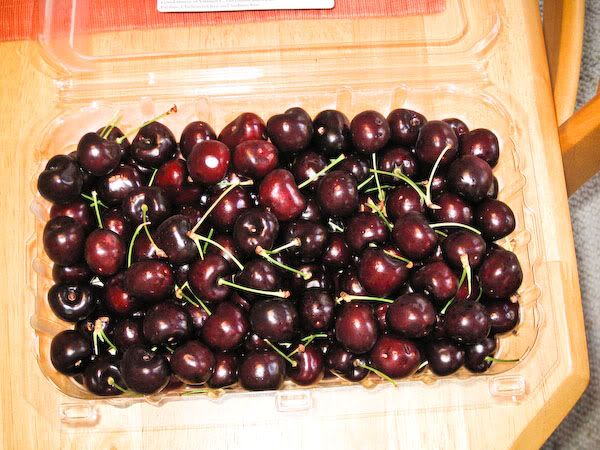 For dinner, Todd made a grilled chicken caesar salad.
The recipe is
here
, except it's for shrimp. Todd doesn't eat shrimp, so he replaced it with chicken. I have a small giveaway for you. It is an Adobe Lightroom preset I created called "Vintage Glow". It turns this photo
into this photo, a vintagey B&W.
It works in Adobe Lightroom 2.0. You can download it
here
. Try playing with it by adjusting the exposure, since every photo is different. Last but not least, I am the host of this week's
Digi Dare #144
! I came up with this dare about contradictions.
Here's my layout for the dare.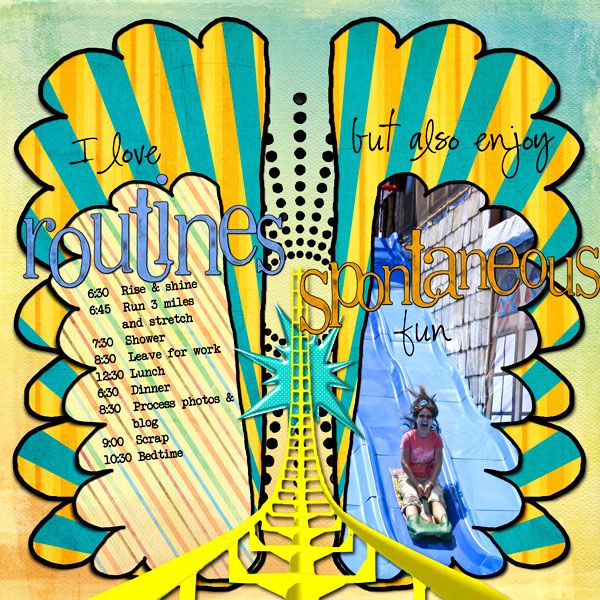 Full credits at the
Dare site
. Play along for a chance to win $40 in GC from our August sponsors!