We went to visit my dad and his wife Shelly today.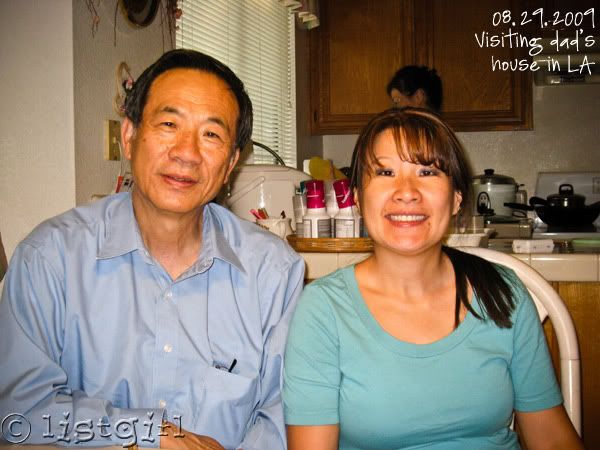 We got there right before lunch, and went to lunch together at a Chinese restaurant. After lunch, we went to a newly opened Hong Kong supermarket, where we found all kinds of cool stuff. Such as... octopus jerky.
Little spicy fish jerky.
We bought some yellow watermelon and
longan fruit
home. Asian supermarkets have the best fruits!
From my dad's street, we could see one of the wildfires burning on a mountain in the distance.
Wildfires in Southern California are very dangerous. We usually don't get them until October, but this year was so dry that they came early. In October 2007, Todd and I had to
evacuate for a few days
from a fire that came very close to our neighborhood. And if you wonder what kind of things we took with us when we had less than an hour to evacuate, here's
the list
.