I realized today that I never posted our master bath remodel before and after, and the video I made. So I'm doing that today! Master bath cabinet before:
Master bath cabinet after: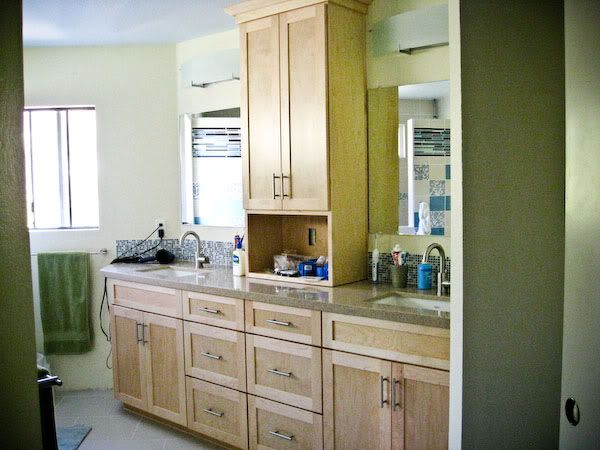 Shower and tub before:
Double shower after:
Here's the video of everything in between! Today Todd tried a new salmon dish, because we went to Costco yesterday and they had sockeye salmon on sale, and we love sockeye salmon. This is called
Spice-Crusted Salmon with Citrus Sauce
.
Ours looked a little different because we had run out of panko bread crumbs called for in the recipe, so Todd used plain regular bread crumbs.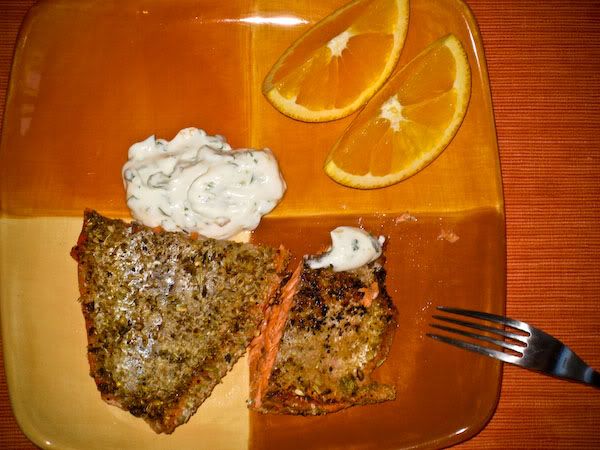 Also, the sauce might look like tartar sauce, but it's not. It is a citrus sauce made with light sour cream. This was very yummy and the recipe will be filed under "success"!