This evening Todd left town for a five day training class. I miss him already. The house is so empty without him, even though he's thin and doesn't take up much space. :p Before he left, we had lunch at
Bongiornos
, our favorite pizza place.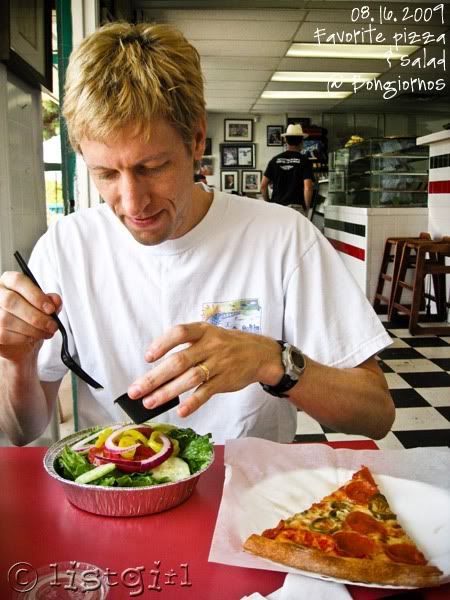 Today we tried to be good though. We each only had one slice of pizza and a salad, instead of two slices each. I love the salad there, so it's not THAT big of a sacrifice. Tonight I spent an hour and a half auditing and paying bills. I was dismayed when I realized it was 7:15pm and I had spent that much time paying bills. Plus I was hungry. Thank goodness for awesome leftovers from last night. Come join us at
The Digi Dares
this week as we scrap about our leaps of faith.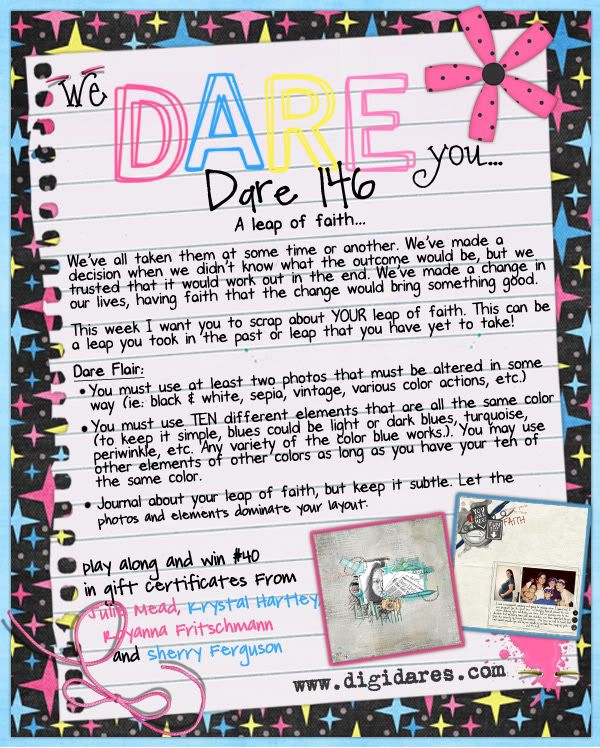 There are some awesome layouts by the Darers over at the site. Here is mine for this week.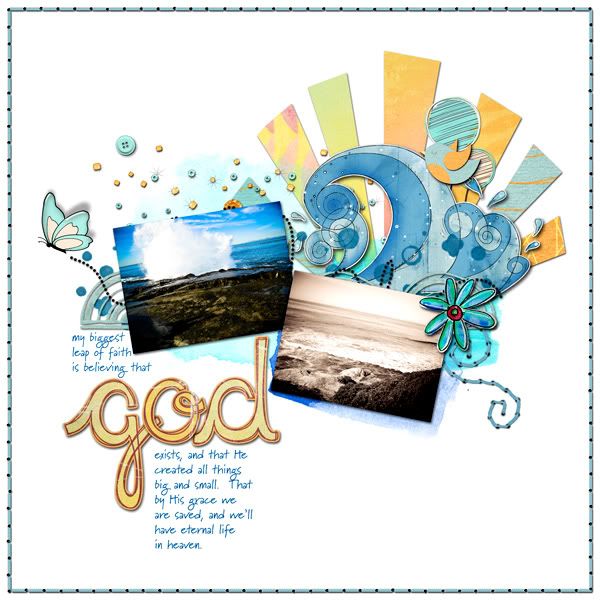 Full credits at the
Digi Dares
or
MSA
.