We woke up around 8:00am today, which I was really excited about. I have a hard time sleeping later than 6:00am at home now, even if I go to bed too late, which is way too often. So I've been feeling tired a lot the last few weeks. I was hoping for more sleep during this trip, and so far so good. Our hotel room helps, since we can draw the shades so it's dark, plus the bed is really plush and comfy. We walked next door to Whole Foods Market for breakfast. I got an egg, sausage, and cheese english muffin sandwich.
Todd was going to get a Belgium waffle, but they were all out of batter! :( So instead he got a granola, yogurt, and fruit plate.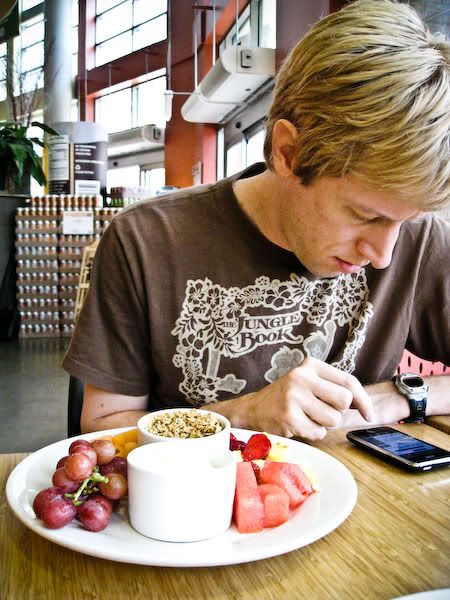 After breakfast we took a taxi over to
Qwest Field
so that we could pick up our race numbers, t-shirt, and goodie bag. Yes, Todd picked up his stuff too, even though he can't run the race due to his IT band injury.
The view from Qwest Field back to downtown was pretty cool.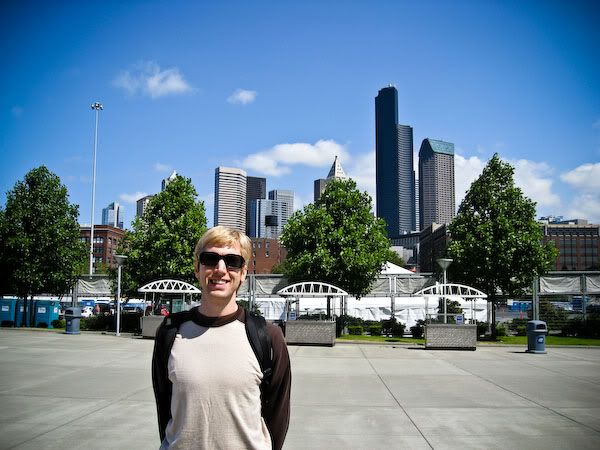 After Qwest Field, we walked to
Pioneer Square
. On the way there, we saw a pub advertising their beer price. Really? 64 pints for $3.00??? That's SO cheap!
Can you say, "measurement unit faux-pas"? At Pioneer Square, we found the coolest local bookstore we've ever seen, the
Elliott Bay Book Company
.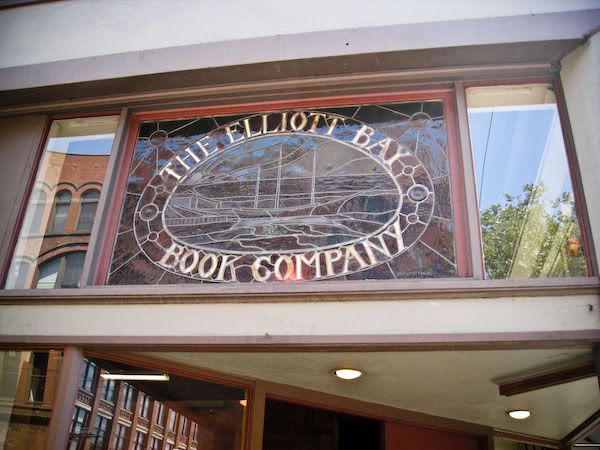 It has an unassuming storefront, but the inside was absolutely HUGE and filled with all kinds of super-cool books! There's even a used books section.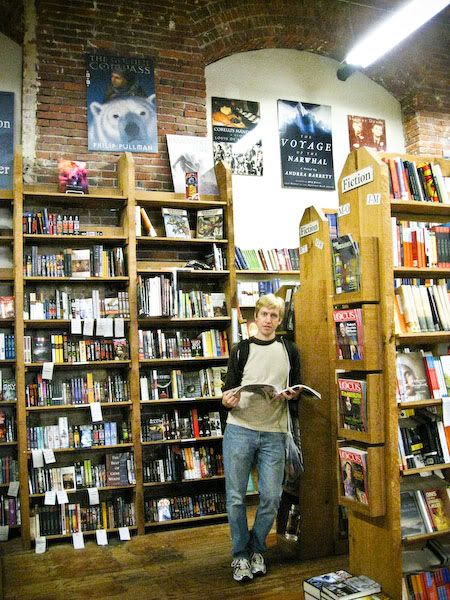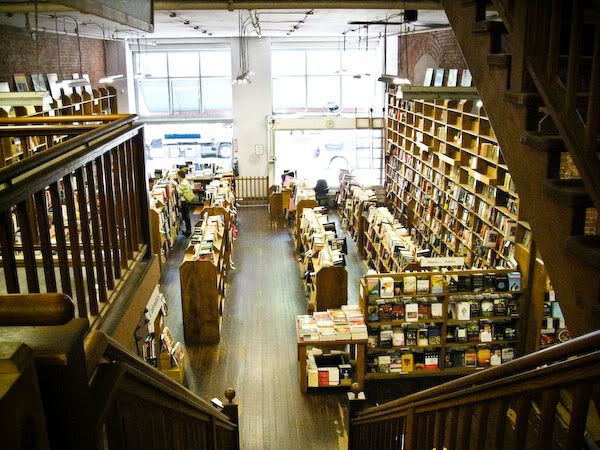 I must admit that when I get in a big local bookstore like this, I never want to leave. I can spend hours there and just browse. It's super-fascinating to me and I just love to take notes of books that I want to read. It's one of my favorite things to do, visiting a bookstore on vacation. The coolest thing about this bookstore is that all the shelves contain handwritten staff reviews of books that they've read, like this:
How cool is that??? On top of the book coolness, they have a cafe inside the bookstore called
The Elliott Bay Cafe
. And it has real food and bakery stuff inside. BTW, I think Todd's favorite word to find on vacation is "bakery", LOL. He gets very excited when he sees one.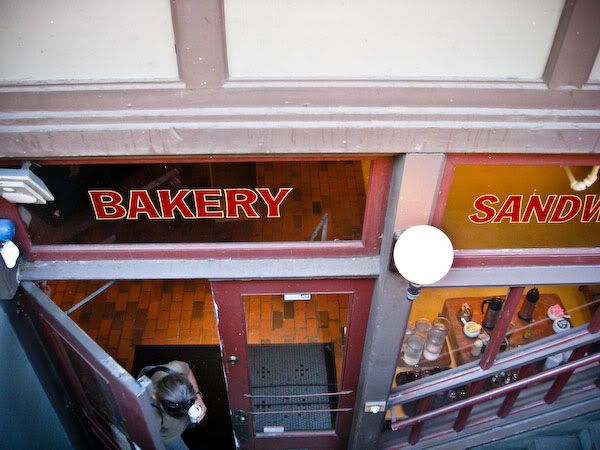 The cafe is in the basement of the bookstore. The whole city of Seattle used to be a whole story lower, so Seattle's old buildings' first floors are now underground. We had a carmelita latte and lunch at the Elliott Bay Cafe.
I mean, who comes to Seattle without having coffee, right? In case you didn't know, Starbucks started in Seattle. The very first Starbucks is at Pike Place Market in Seattle. I've got a photo of it in our
first trip to Seattle
two years ago. Todd had a Moroccan Steak Sandwich:
I had Dungeoness crabcakes and salad.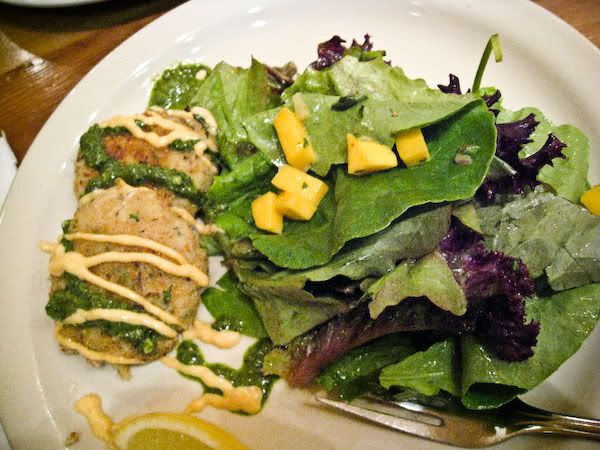 It was delicious and just the right portion. After lunch we went back into the bookstore for an hour or so. Guess what I found?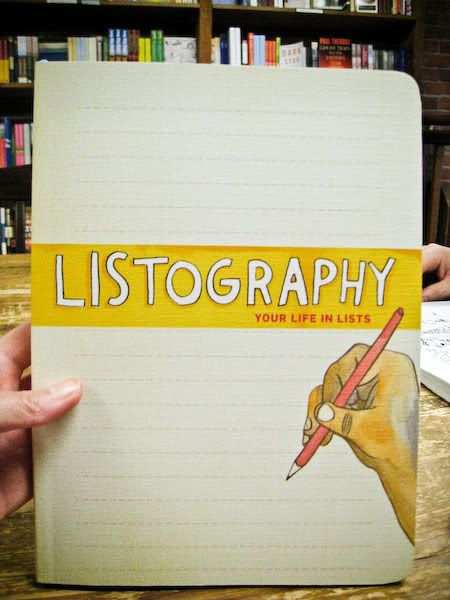 I had to buy it because I am listgirl after all. What a fun book! It has different AAM topics and you have to fill them in, in list form. This is going to inspire a bunch of layouts, I'm sure. After the bookstore, we walked around Pioneer Square and looked at the cool buildings. There are a lot of old brick buildings, some of them used to be warehouses.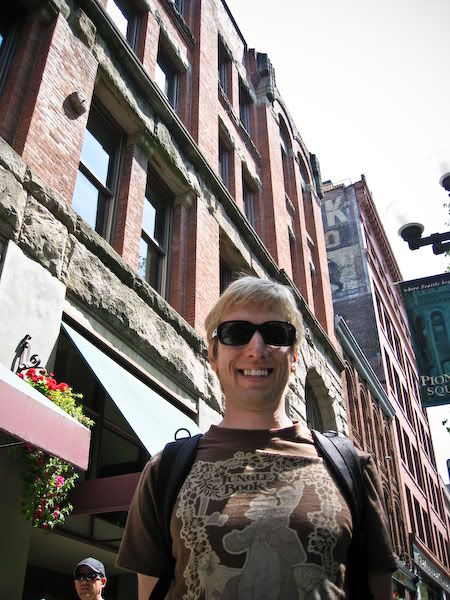 There are also lots of trees between the buildings.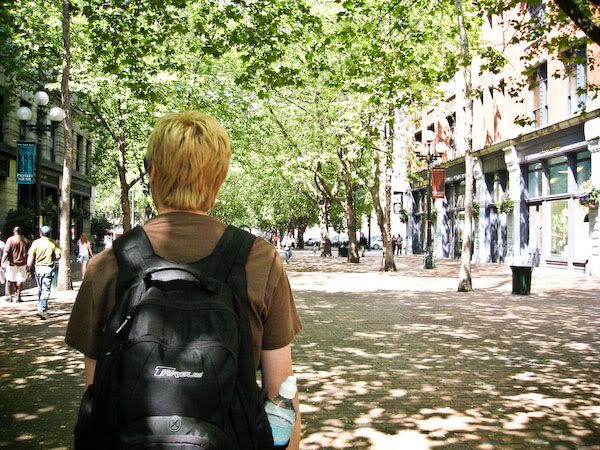 Todd found a different bakery and we had to go in and try out their oatmeal chocolate chip cookie and ginger almond scone.
But no coffee this time. We took a taxi home and rested for a couple of hours. Then it was time for our carbo-loading dinner with some of our West Coast Road Runners teammates who also came up to Seattle from San Diego to run the marathon. We met up at
Tavolata
, an Italian restaurant.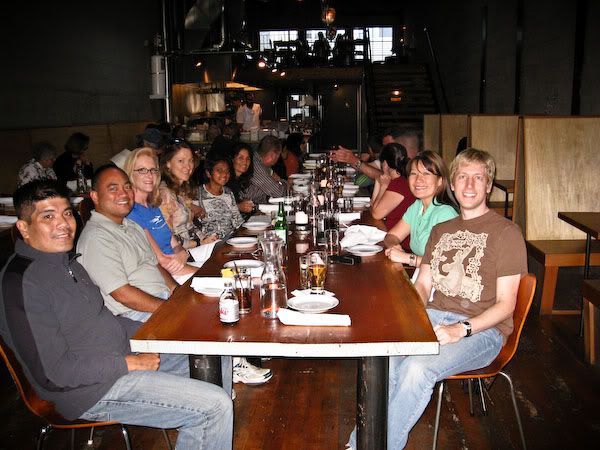 I had the spaghetti. I thought it was going to be a red sauce, but it was an olive oil & anchovy sauce.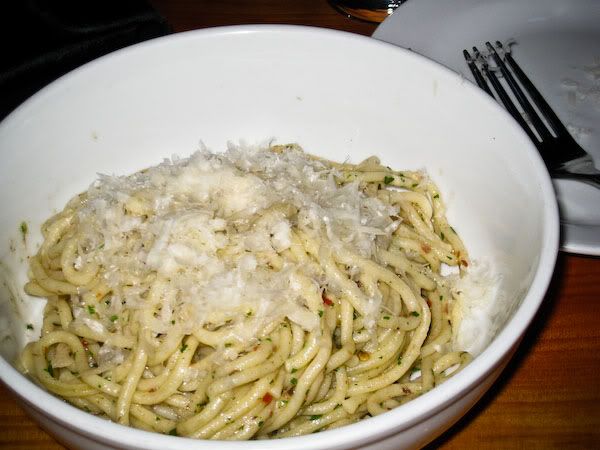 Todd had rigatoni with Italian sausage, which he found delicious.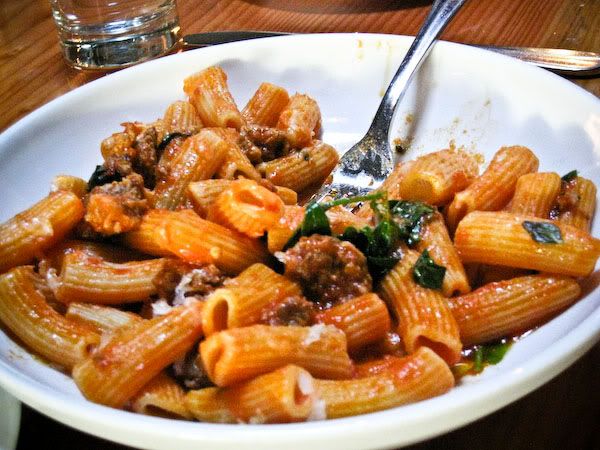 Then we came back to the hotel. Now I need to get to bed so that I can wake up at 4:00am for my race!