The shower tiling is done!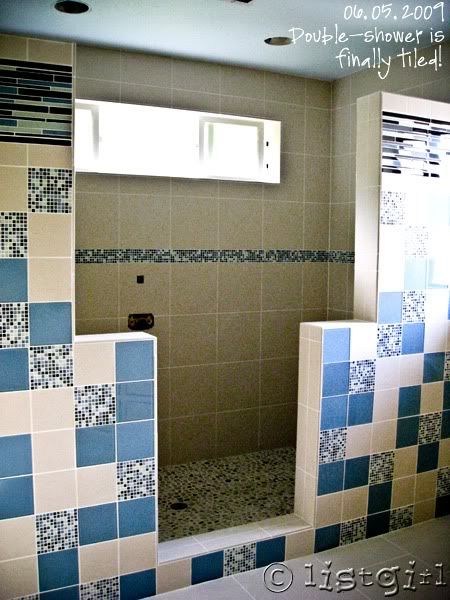 Our double shower has finally been tiled, grouted, and the floor sealed. It only took a week, LOL. Well, they did the majority of it Saturday and Monday, but somehow the rest of it got dragged out until this morning when Gino came with the floor sealant. As you can see the trim is not installed yet, so there's no shower knobs or showerheads. That will all happen next week. Next week is the last week of our remodel! Everyone cross your fingers and toes! Here is the backplash for the bathroom counter. I love looking at the square pieces of different colored blue glass. They look like pixels from far away. :)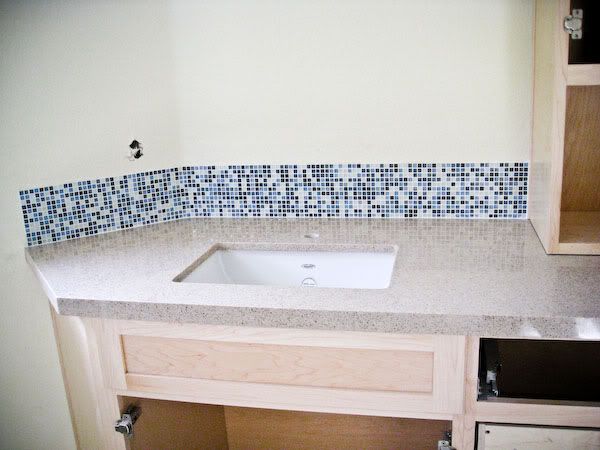 A closer look at the left side of the shower. The right side is the same, except flipped.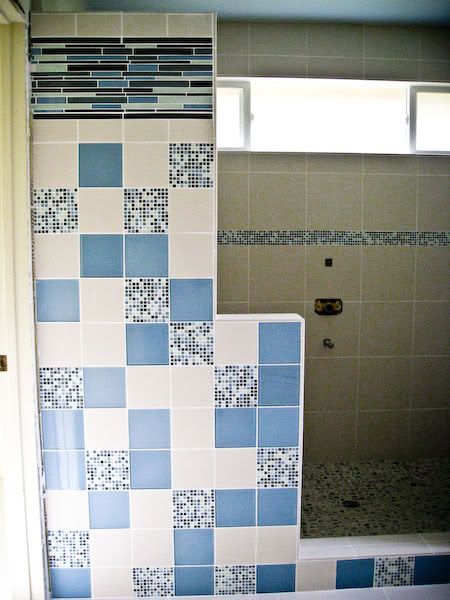 There's a little bench on each side of the shower.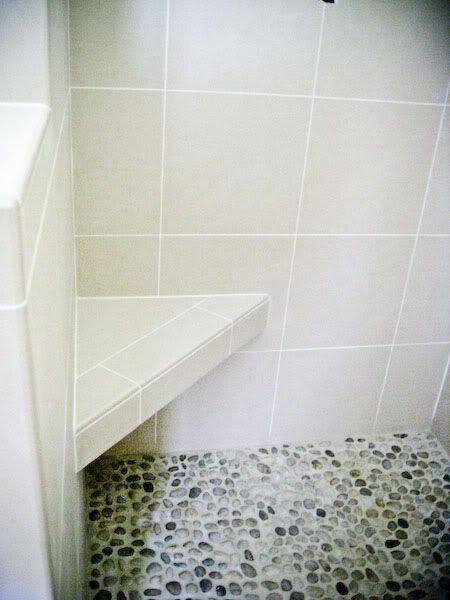 And lastly, the river rock shower floor.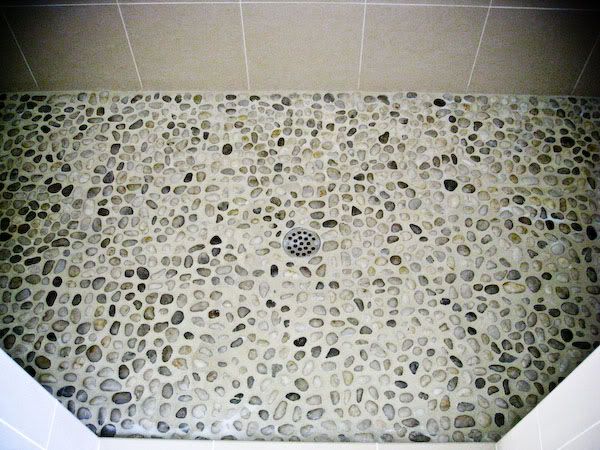 I am really hoping that next week at this time, I will be taking the inaugural shower in the new shower! Tomorrow I will run 10-12 miles (depending on how I feel) with
West Coast Road Runners
, starting at 7 am. I haven't been sleeping well, so I plan to go to bed early tonight, after I watch my DVR'ed episodes of
So You Think You Can Dance
to find out who made the top 20 this week! Don't spoil it for me! SYTYCD is my favorite show! I found some great FREE handwriting fonts today. You can check them out
here
and download to your heart's content!