Today most of the doors and drawers on our kitchen cabinets got installed. They still have to come back with the last of them tomorrow, plus install the hardware handles on them.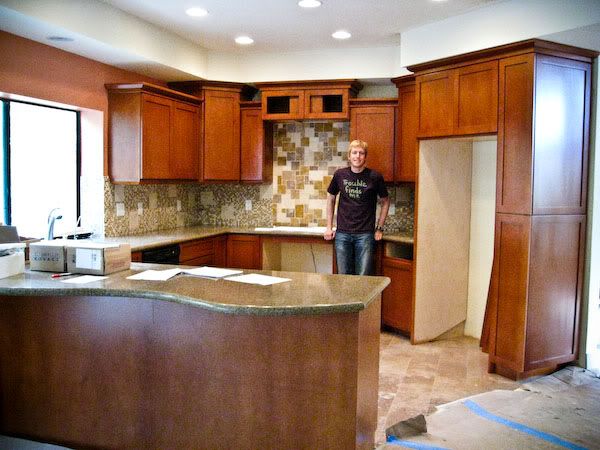 Todd had lunch with two of his friends that he used to work with. They haven't gotten together for lunch in months, so Todd thought it was about time. They went to Chile Peppers, Todd's favorite authentic Mexican restaurant.
I'm excited for this weekend, when we can move our kitchen and bathroom stuff into our new drawers and cabinets! They've been sitting in a bunch of boxes in the living room. They will finally go home, where they belong.