last week... because apparently I was very lucky!
On Wednesday last week, I was selected by the
official Silhouette blog
to win a $25 GC to their store, out of a little over 100 entries! In case you don't know, the Silhouette is a digital cutter. I did a project using the machine
here
. I was excited to win because I had been wanting to download the various holiday shapes to make cards with.
On Friday, it was announced on the
Paislee Press (Liz Tamanaha) blog
that I won the Totally Rad Action 2: The Revenge set of photo actions! This was out of over 500 entries. I could not believe it when I saw that I was the one randomly picked! I actually left my desk and went over to Todd and jumped up and down! It was a very generous giveaway from Paislee Press and Doug Boutwell of
Totally Rad Actions
. I just got my actions today and let me show you what I've done with them.
I really love a bunch of the photo actions. They are really easy to run and adjust. I can't wait to play more with them when I have more time. :)
Speaking of Liz and Paislee Press, she was a guest blogger at Ella Publishing's blog today. She has a
tutorial for a Giving Thanks Mini album
and a free download of the journaling templates. The album looks easy and fun to do. I want to do one when I have time!
And then... on Sunday I received a message on Facebook from the fabulous Randi Oh. She is a designer (
Studio Oh
) at Scrapbook Graphics. She picked me, out of everyone on her FB fan page, to receive a free kit! How generous is Randi?! And how lucky am I??
I picked Randi's gorgeous kit,
Bella Joy Merry Christmas
.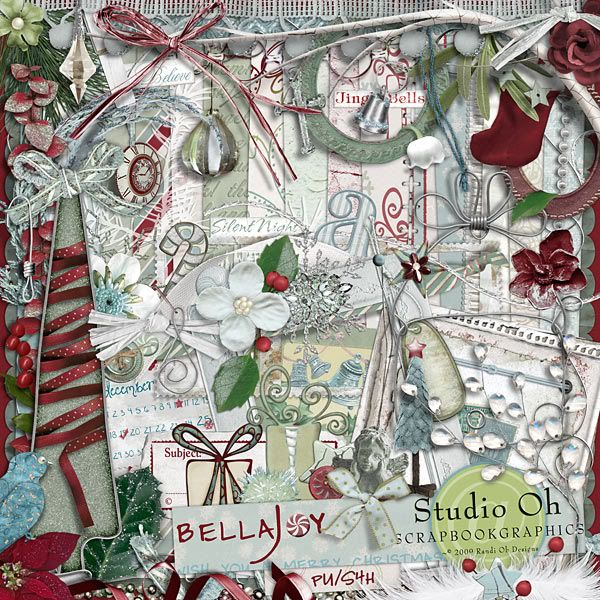 I can't wait to scrap with it! The kit is HUGE and full of yummy colors and rich elements!
So that's been my very lucky week. I told Todd I should have bought a lottery ticket. Or maybe Peppermint told me I should have bought a lottery ticket. I can't remember now... all the excitement has clouded my brain, ha ha.
Today's photo: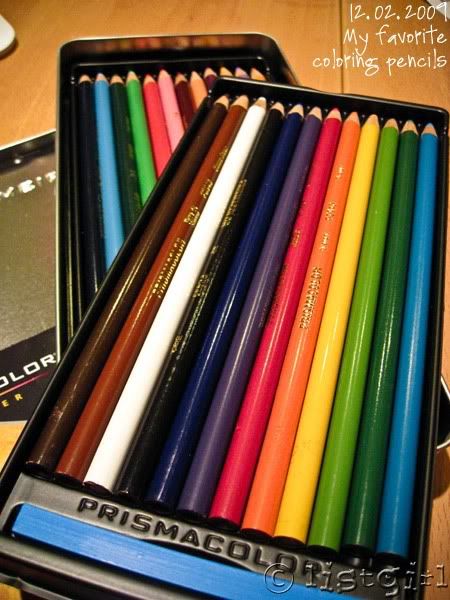 Todd enjoys giving me art supplies and hobby supplies as gifts. He really encourages me in my artsy fartsy endeavors! One Christmas, he gave me crayons, coloring pencils, and a bunch of super-cool grown-up coloring books. They had intricate geometric patterns, and even stain glass window designs on vellum paper that you can color. I appreciate Todd's thoughtfulness so much. So really, I already am the MOST LUCKY person in the world to be married to Todd. :)