I worked from home today, because I didn't think anyone was going to be at the office. Christmas Eve is a company holiday for Todd. We went to lunch at Rubios and had some yummy tacos. Then we got the house ready for my dad and Shelly to come visit.
The presents were all wrapped and under the tree.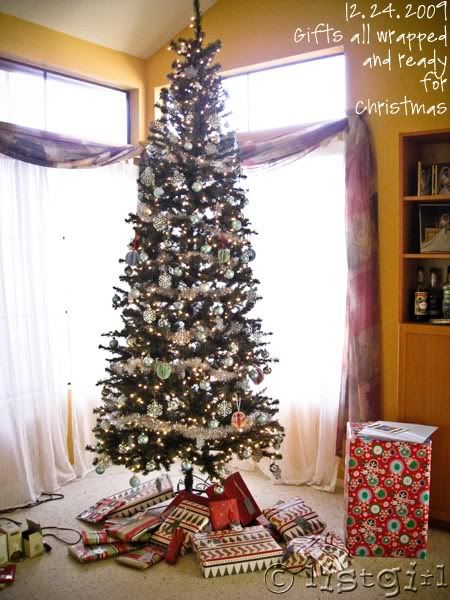 Some Christmas decorations on the table in our front foyer.
Stairway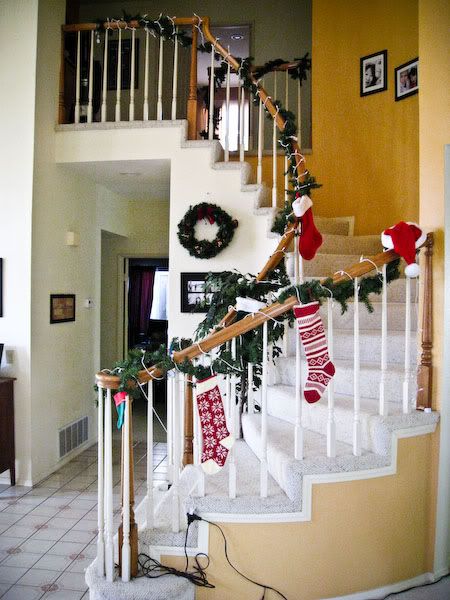 View from top of the stairs.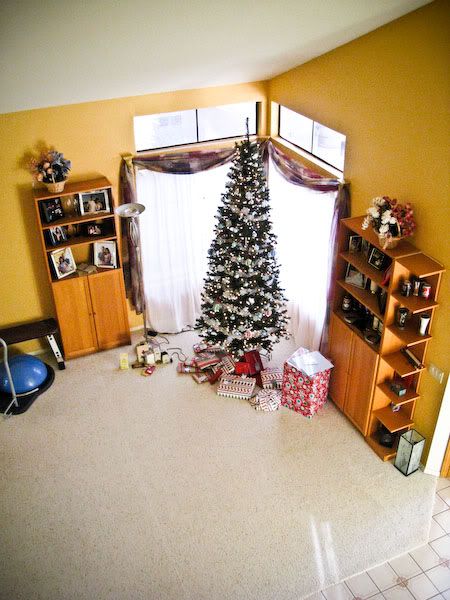 Dad and Shelly arrived around 5:30pm. They brought a TON of food! All kinds of fruits: guava and oranges (fresh off the tree!), papayas, longans, a pineapple, and a couple of other fruits that I don't know the English names for them.
And they brought a ton of frozen dumplings, and soy sauce roasted eggs, pork ribs, and beancurd.
Todd and Shelly got some stuff ready in the kitchen.
We had a wonderful dinner together. I forgot to take photos during dinner though. After dinner, we watched "
Star Trek
" in blue-ray DVD that we got from Netflix. We were all enthralled! Dad and I and Todd all loved it. I think Shelly liked it too, but she didn't go on and on about it like we did. It is one of this year's best movies in my opinion. After the movie we were a little tired, so we all went to bed around 11pm. After all, Santa is coming soon!