Have you looked at your phone? Do you realize it's Toastmaster Tuesdays with Todd? Yes, I am going to the Toastmaster well one more time. But for good reason today I think. I have been working on a manual called
Technical Presentations
. I could have done the projects in there on my field (programming) or one of my esoteric interests such as epistemology or astrophysics. But instead, I decided to do something more accessible to everyone. So I decided to do all five of them on music. For three of the five I selected music theory-related topics. Those three topics were harmony, rhythm, and melody. Harmony in this case is not referring to 2 or 3 people singing together but the chord progression that make up the structure of a song. I came up with this anatomical analogy to describe what those three things are:
Harmony

is like a song's skeleton. It provides the structure that everything else hangs off of.

Rhythm

is like a song's muscles. It makes the song move.
And

melody

is like a song's eyes or better yet, its soul. It is through the melody that we connect with the song.
Today I completed the fifth and final project from the manual by (trying to) explain what goes in to writing a melody. In 15 minutes. I also wrote some preparatory material that you can read
here
if you like. It was a difficult project but I'm pretty happy with what I came up with. I brought my keyboard in and played (and sang!) because it's pretty hard to talk about music, melody in particular, without some demonstrations.
Have you ever noticed that everything is better with cake? Well guess what, we had cake at our meeting!
Chocolate with raspberry filling and carrot with cream cheese frosting.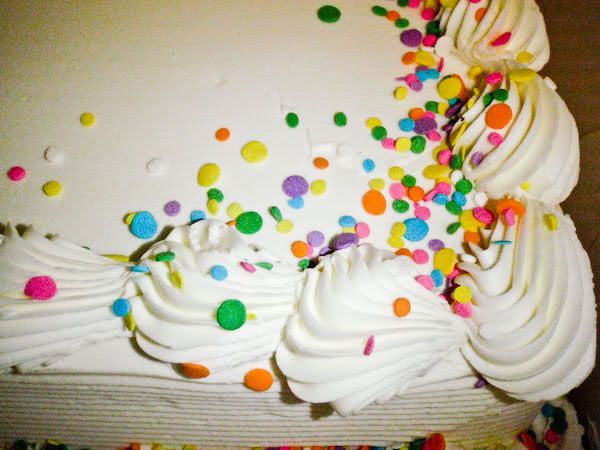 Pretty and delicious from
VG Bakery
. For the last several days I have been cooking every meal at home. But after completing my speech, I decided tonight was a good night to take a break and eat out. So Listgirl met me after work and we headed out to
Pacifica
in Del Mar and enjoyed the lovely food there. We had purchased a gift certificate so our meal was discounted. (We paid $2 for the certificate, its value was $25.)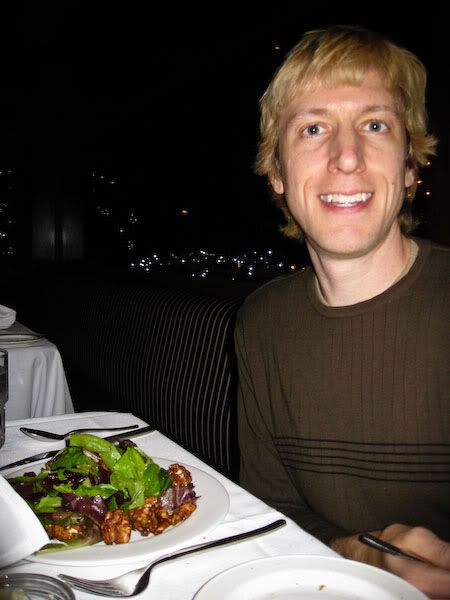 That's the ocean behind me but I bet you can't see it.
The cutest girl in the restaurant and her Muppet pelt sweater. And now I am done with the Technical Presentations manual! Three more speeches and I will achieve
Advanced Communicator Gold
. I won't have another project that takes this much preparation for a while. Now I can start looking forward to holiday vacations and relax. What a relief!