My friend Jennifer over at
Simple Scrapper
is doing something really special. It's called "
Scrappers Give Thanks
". When I read about it, I knew I wanted to participate. We are partnering with Operation Write Home to deliver handmade greeting cards to deployed military for sending home to their loved ones. I pledged to make 10 cards. As if doing something cool like this needed any more incentive other than just feeling good to give to someone else, Simple Scrapper has lined up some awesome sponsors with prizes you can win by participating! Please go to
Scrappers Give Thanks
and read about all the details and how you can be involved. :)
Besides pledging to make 10 cards, I thought, "how else can I help?" So I contacted Jennifer and told her I'd offer a
free card template
for participants.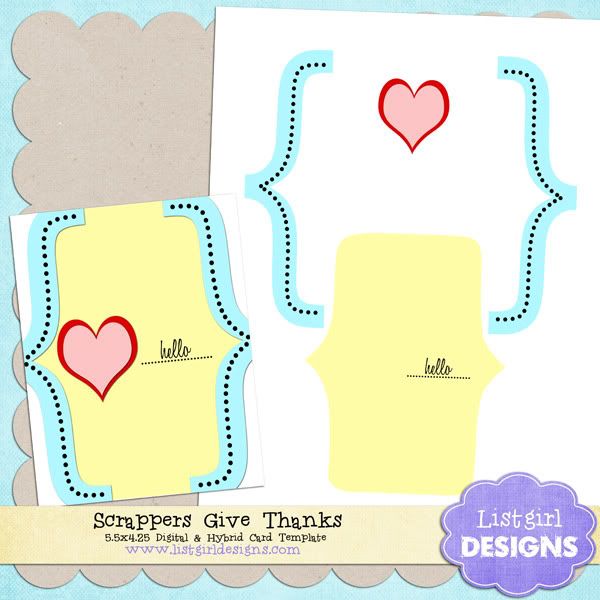 Both the digital and hybrid templates are included! You can go to the link above the image and find out more about Scrappers Give Thanks. Make a pledge to make some cards by the deadline, and download the three available templates and start making cards for our troops. OR simply make cards of your own design. Be sure to read the details though. The cards need to be 5.5x4.25 in size.
I thought I would show you how I made my card with the template. I feel a little bad, because it almost feels like cheating with my Silhouette SD digital cutter. :p
I used the digital template, because that was before I made the hybrid template. Here's what my card looked like digitally.
I used "Sunny Disposition" by TaylorMade Designs (brackets and middle background), "10 Things" by Traci Reed & Meghan Mullens (paper for the heart), and the little bird is from a ScrapNFonts doodledbat called DB Mulberry Lane (so cute!).
Then I created a 8.5x11 300 dpi document in Photoshop and dragged all the pieces of my card in. I arranged them so they're all laid out on the document. Then I saved it as a jpeg file.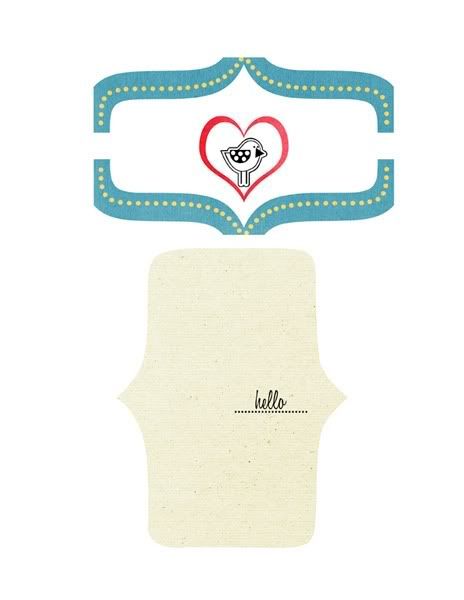 I also saved a jpeg of just the solid clipping masks, so that I can overlay it on top of my designed card in the Silhouette software so it can easily get the cut lines.
I opened both files in my Silhouette software and followed the instructions on
this blog
for the step by step for the "Print and Cut" function. I printed my card out from within the Silhouette software so that it would print with the registration marks for cutting.
Then I positioned it on the sticky cutting mat and let the Silhouette do its magic! It is so fascinating to watch!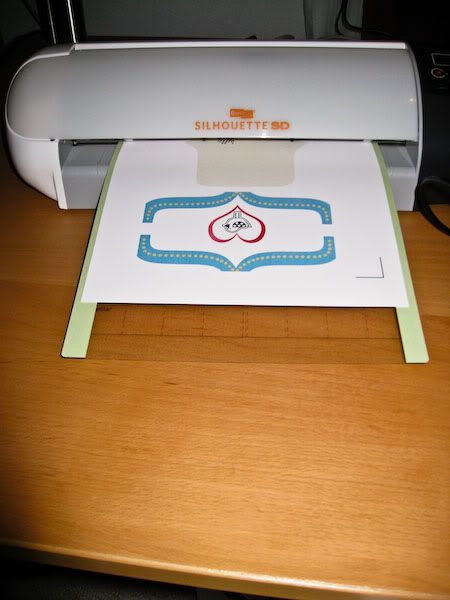 When it finished, I pulled the cutting mat out and there the pieces were, all cut!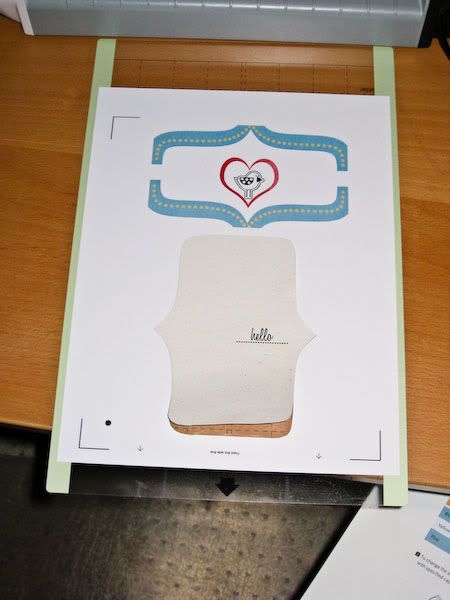 I pulled them off gently from the sticky cutting mat.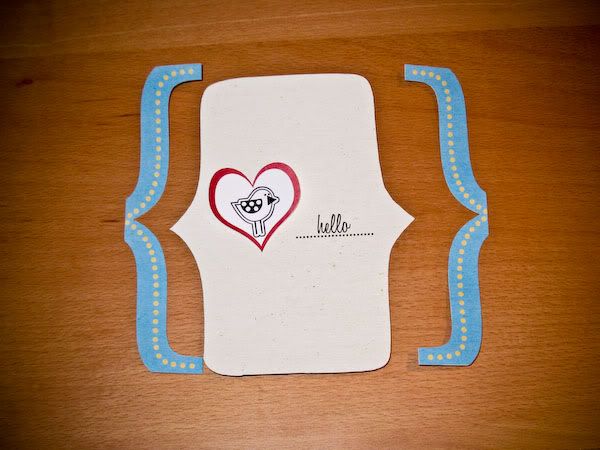 I cut a 8.5x11 piece of cardstock in half, then folded one of the halves to make my 5.5x4.25 card base. Then I glued on all the pieces and parts. Here's my finished card.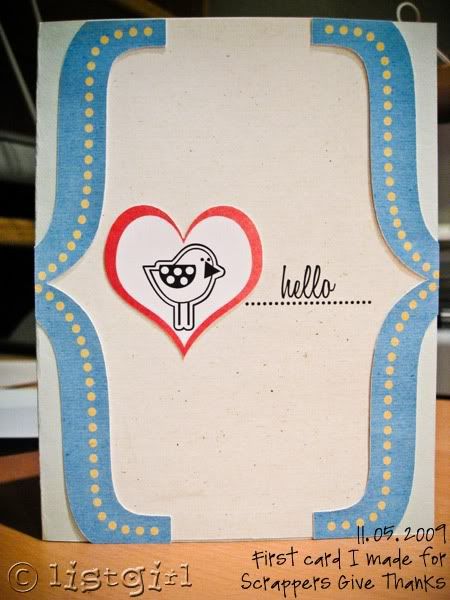 You may or may not have the Silhouette digital cutting machine, but if you keep your digitally designed card to fairly simple shapes, making a card can be a snap! Plus, you can print several sheet out and make several cards of the same design. Also, you can make traditional cards for Scrappers Give Thanks too. I just wanted to show you how to do it, hybrid style. Oh and I printed mine on matte photo paper. In the interest of full disclosure, I did not receive any of the materials used in this blog post for free, whether physical products or digital. (I'm following the
new FTC rules
for disclosure.)