In
her
recent
posts
, Listgirl told her side of the story of meeting up with me at the conclusion of my conference in San Francisco. But I was there a few days before she arrived. Shall we look back?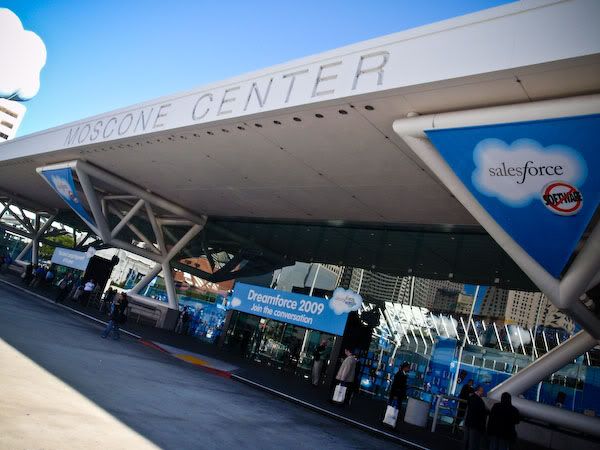 Dreamforce at the Moscone center. I was there for
Dreamforce
which is the annual convention for
Salesforce.com
. I spend more and more of my time with their technology so in terms of work this was a very fruitful trip for me.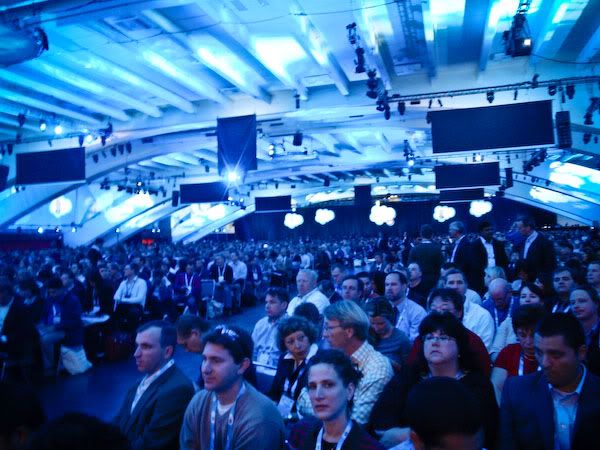 19,000 of my closest friends wait for the keynote to begin.
They love their cloud imagery at salesforce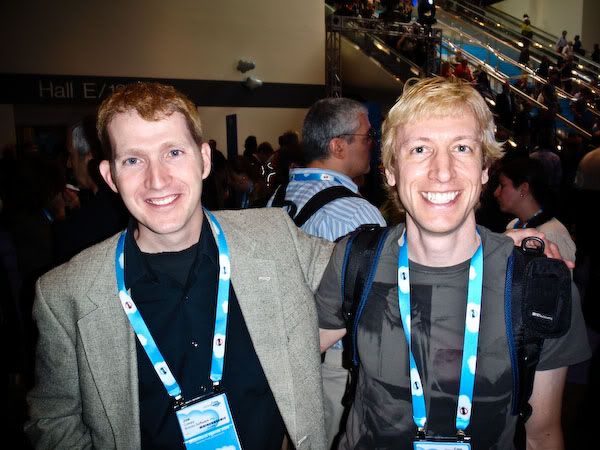 I was able to catch up with my buddy Joe from North Carolina who was also in attendance. Of course every business trip should have some quality food and this one was no exception.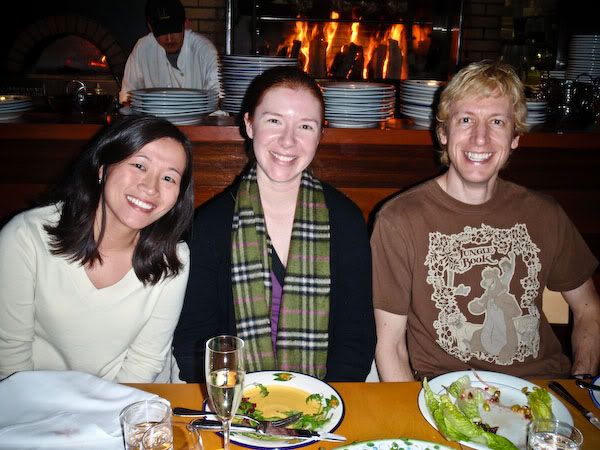 We three admins prepare to chow down.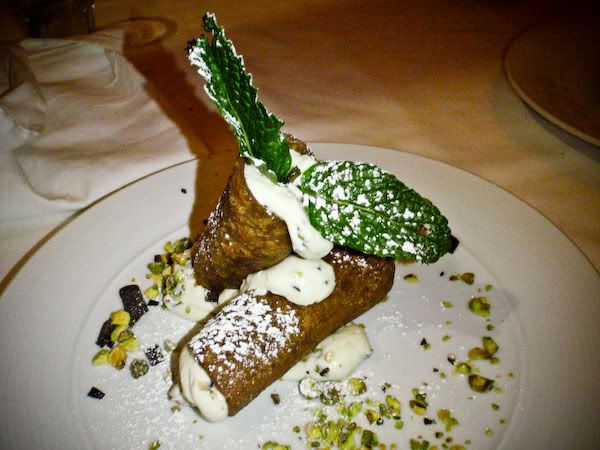 Every day should have a canoli or two.
Not being much of a wine drinker I said give me half as much as his. Guess which one is mine!? And now I'm home again. It's nice to be in my own bed and use my own shower. And though the food was generally great I have to give a big thumbs down to the breakfasts at the conference. So I'm happy to be back to my usual...