Todd has been in San Francisco for a work conference this week. I've missed him! So I was excited to take today and tomorrow off from work and join him in San Francisco for a long weekend. :)
I left home around noon and drove half an hour down to the San Diego airport. I parked in a remote parking lot and took a shuttle bus to the terminal. Then I waited around at the gate while eating Pizzeria Uno pizza and surfing the free wifi.
View outside my plane window.
An hour and ten minutes later, I landed in San Francisco airport. I walked down to the lower level and got my luggage. Then went up to the 3rd level and took the shuttle train to the BART station.
The I took
BART
(Bay Area Rapid Transit) for half an hour to downtown San Francisco.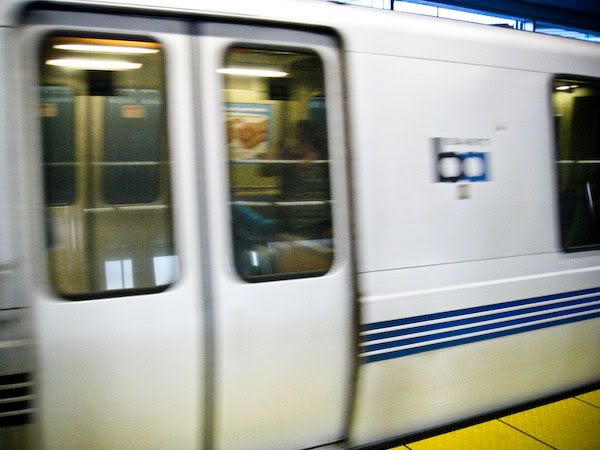 I have really fond memories of taking BART everywhere as a teenager with my friends. I lived in the San Francisco Bay Area for 9 years and took BART everywhere before driving age. My friends and I would take BART to downtown Berkeley and hang out on Telegraph Avenue to watch all the hippies and eat Blondie's Pizza. We also took BART to various Oakland A's baseball games, because BART went straight into the Oakland Coliseum. Ah... GREAT childhood memories!
I came out from the underground train station and guess who was waiting for me at the exit?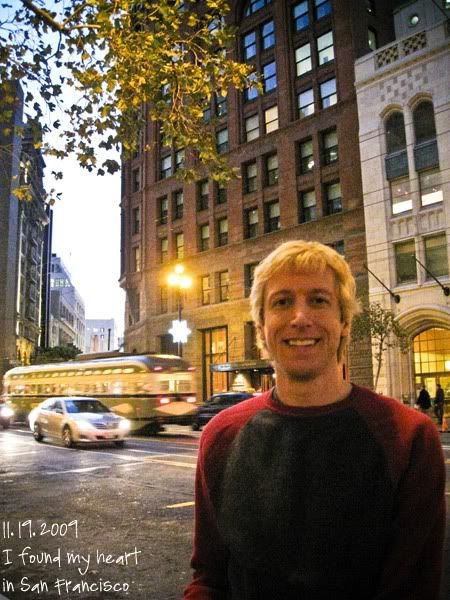 Only my favoritist person in the world!
So even though it took me a total of five hours: a 30 minute drive, a shuttle bus ride, a plane ride, a shuttle train, and a 30 minute train ride to get here, seeing my honey's face light up when he found me coming out of the train station was priceless. :) I was so excited to be reunited with Todd!
We rested a while before we had to meet up with Todd's coworkers for dinner. The views from our room on the 26th floor were awesome.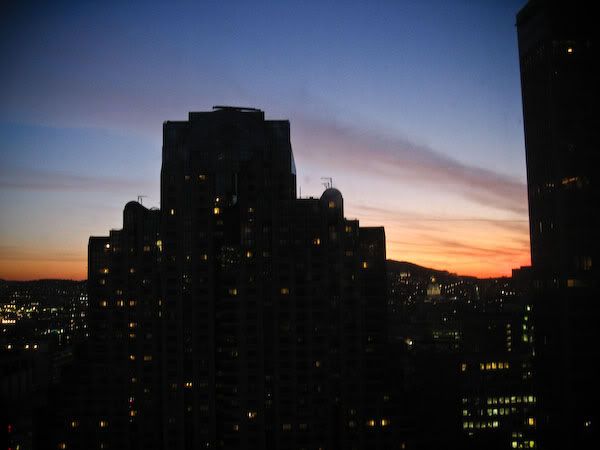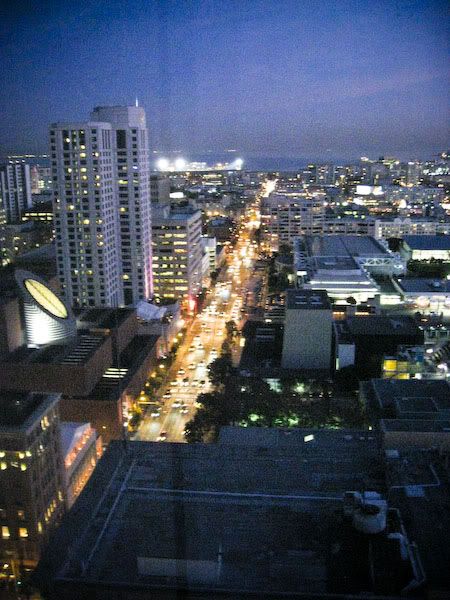 Then we met up with Todd's coworkers for dinner at Bob's Steakhouse inside the Omni Hotel. I was totally amazed at the big chunks of food at this restaurant. Todd had steak: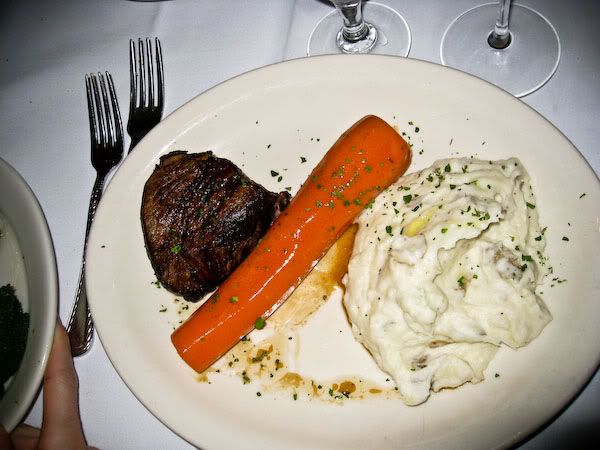 I had crab cakes:
Here's Todd and Julie: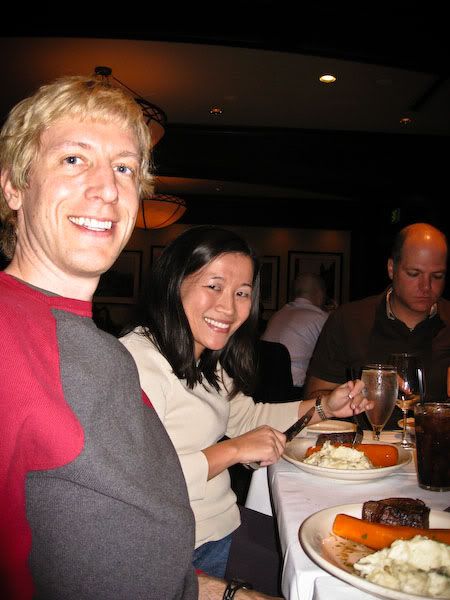 The whole group:
Dinner was super-excellent! I had so much fun with everyone. Loved all the stories they told. I was tired from the traveling, but walking in downtown San Francisco is just awesome. I felt like I was in a real bustling city. The views were great and there was a lot to see. San Francisco is colder than San Diego though. Glad I brought my overcoat!