Yesterday's pouring rain was but a distant memory...
Todd and I headed to Encinitas to run today. I ran five and he ran six miles. We were surprised to find the parking lot almost totally empty. It was such a nice day!
Todd took a photo of me while I wasn't looking. Sometimes I like these types of photos the most, just because they capture an unposed slice-of-life.
I forgot my camera today! Todd brought his, so all the photos from today are from his camera. I'm not used to it, so this photo has part of my finger in it!
I took it easy today and didn't try to run very fast. We ran south from Moonlight Beach. About a mile into the run, I got to Swami's. I stopped and took some photos because the weather was so nice and there were so many surfers in the water.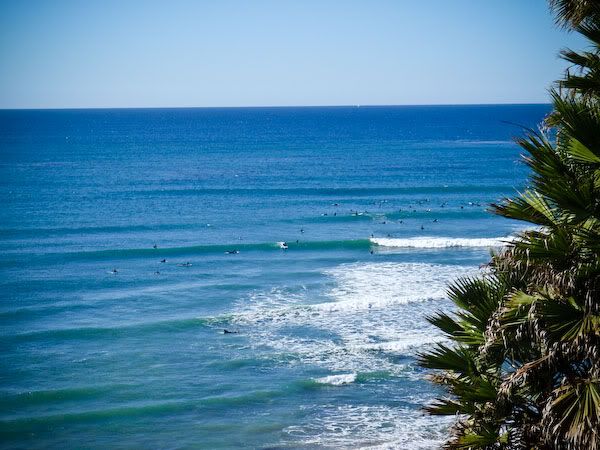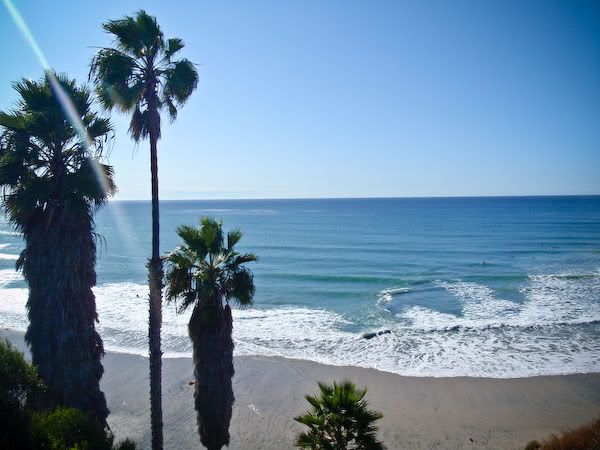 Then I continued south on Pacific Coast Highway. This part of the PCH actually has a pedestrian side that's separate than the main road, so it's very safe to run on. I was running along and passing two girls and a guy. They were running side by side, so the tall 6'2" guy was sort of in my way. As I squeezed past him, I heard one of the girls say, "fast woman..." as she pulled him closer to her to make room for me. It totally made my day and I think I might have smiled outwardly even! "Fast" is not a word that usually describes my running. I mean, I try, but I know I'm not fast. But it felt so great that someone else thinks I'm fast!
I ran into Todd right as I was approaching 2.5 miles, my turnaround mark. We stopped to talk for a minute, when lo and behold Todd recognized the runner coming towards us as our friend Gloria from West Coast Road Runners. She is also an awesome paper scrapper and works at a local scrapbooking store. Anyways, she stopped to say hi and chat for a few minutes.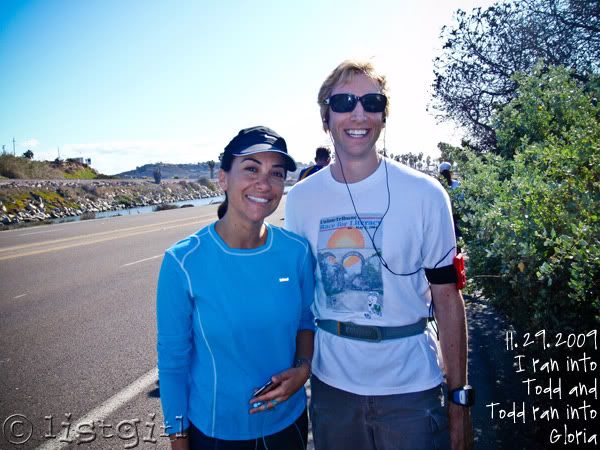 I ran the 2.5 miles back to the Moonlight Beach parking lot. It was fairly easy since I wasn't going too fast, even though there were some uphills on the way back. This is the view from the top of the parking lot down to the beach. They renovated this beach park and it looks really nice.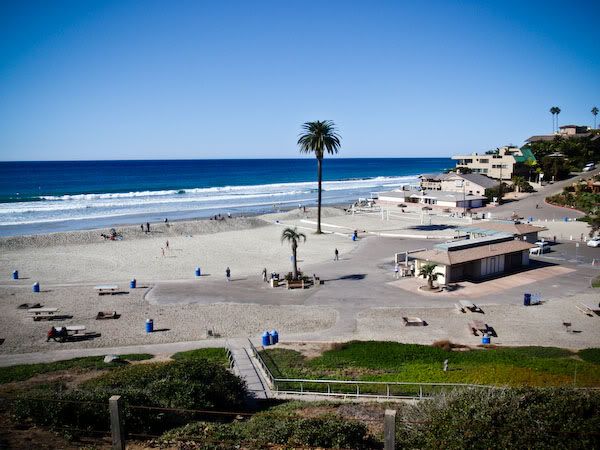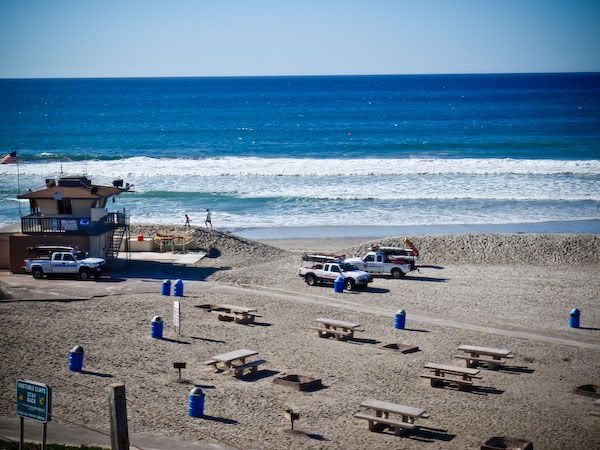 Todd with windswept hair.
After running, we went to the nearby Potato Shack and had lunch. Todd had a club sandwich with ranch fries, which were delicious!
I had huevos ranchero. I ate half of it already before I took the photo. It tasted more delicious than it looked.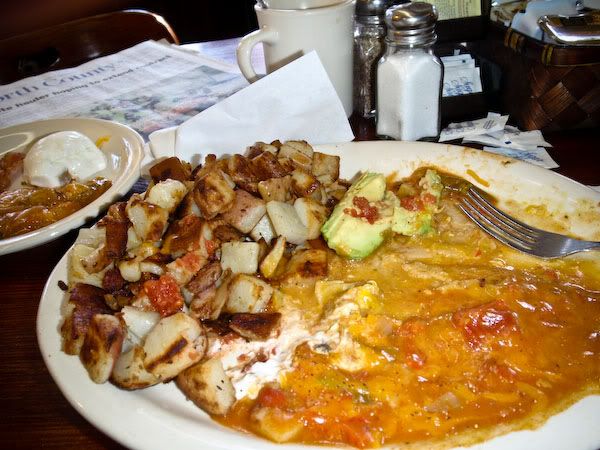 On the way from the Potato Shack back to the car, we saw this sign and Todd was scared.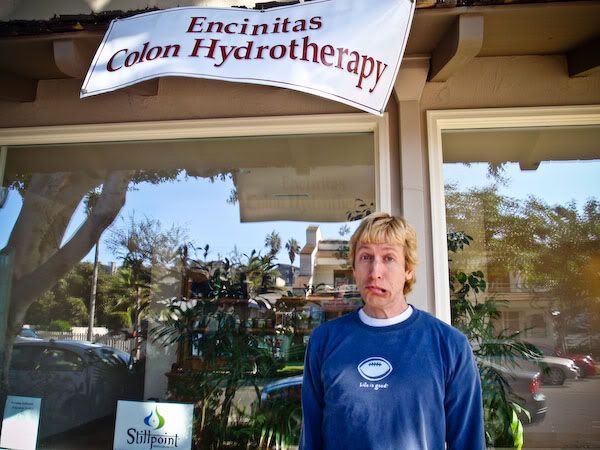 Todd ran six miles today and averaged under 9 minutes per mile. That's so fast!
Here are my stats.
Distance: 5.01 miles
Time: 56:03
Avg time/mile: 11:11
Calories: 488
I ate without keeping track of calories this long weekend. Tomorrow I go back to The Daily Plate!